H.H. Paramhans Swami Maheshwarananda in New Zealand
We were very fortunate that Swamiji visited New Zealand again this year, from 7 – 13 April. The topic of his lectures and satsangs was "Awakening peace and compassion in the heart through Yoga in Daily Life".
The tour started in Auckland where Swamiji spent three days giving lectures in the Yoga in Daily Life ashram as well as in a small private house of one of the bhaktas.
In the national capital Wellington, Swamiji was received by all his bhaktas living in this area with much love and appreciation, as Swamiji has been visiting some of them once or twice a year for nearly 25 years. Lectures and satsangs were held in the Wellington ashram in the centre of the city.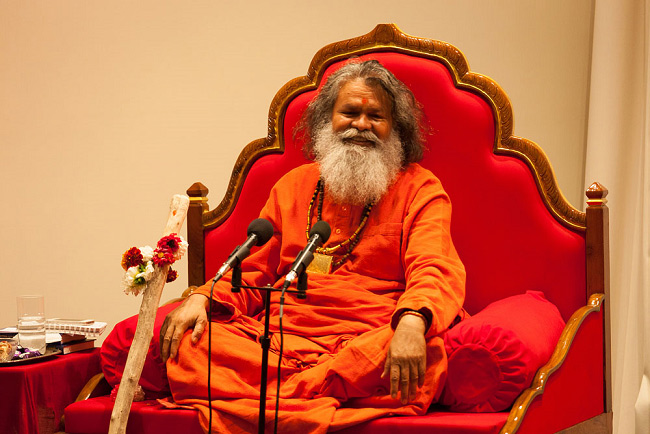 Swamiji kindly found enough time to also visit the small Raumati Beach ashram on the Kapiti Coast, blessing the place and the people with his presence, warmth and satsang.
As always, we all felt deeply touched and inspired by Swamiji's teachings, his selfless love and compassion.