Meetings on the way to Europe
Vishwaguruji's tireless work and meetings in preparation for the opening of the OM Ashram do not stop.
One day before leaving for Europe, Vishwaguruji met with Shri Gajendra Singh Shekavat (Minister for Water, Government of India), and his wife, Shri Kailash Choudry (Member of Parliament, Government of India), as well as Srimati Tai from Maharashtra.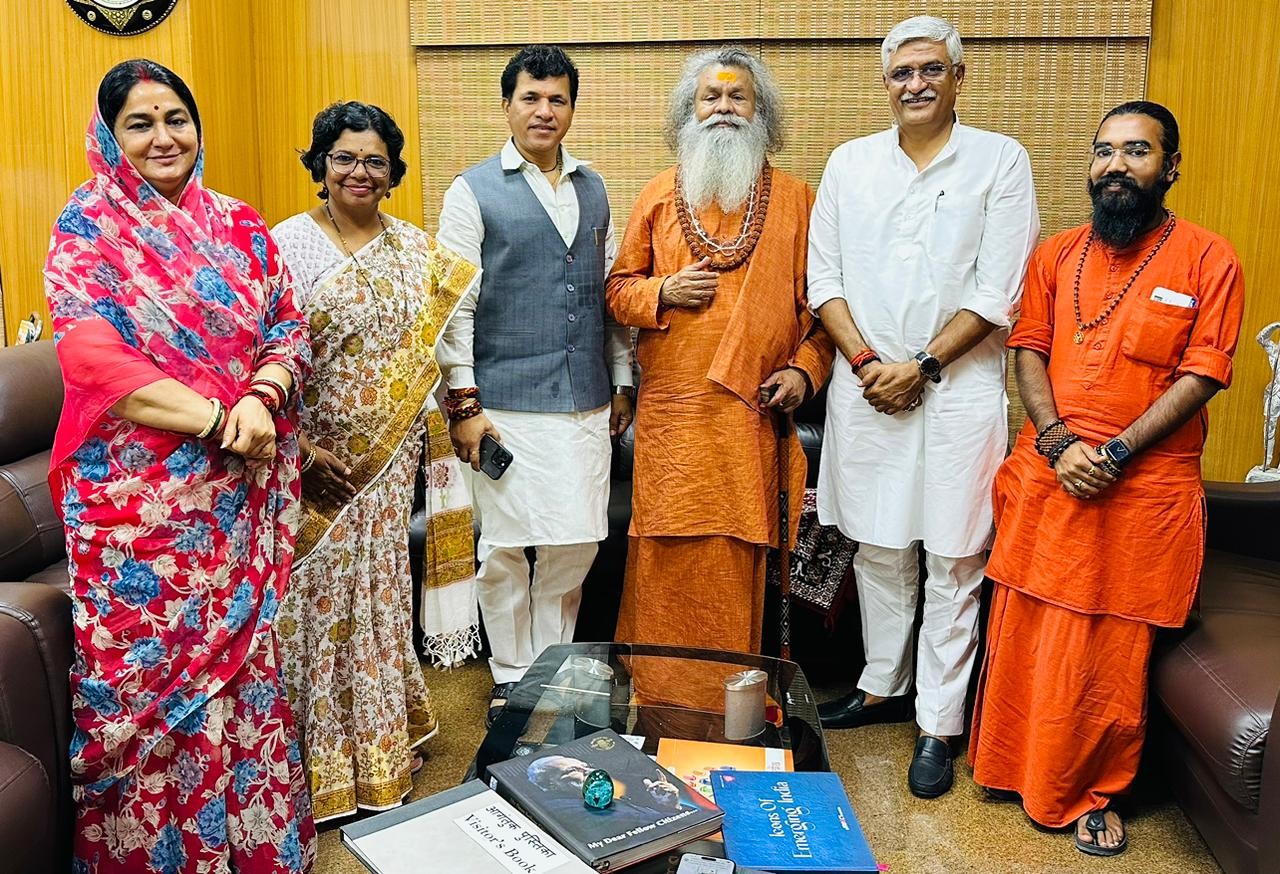 Additionally, it was a lucky circumstance, or more likely God's plan, that Vishwaguruji was seated in the plane next to Shri Nemichand Jain, organiser of the Lifetime Achievement Award program, which was held for Vishwaguruji in Pali, in September 2023.