Vishwaguruji at Seva Sangam conference in Jaipur, India
6 - 7 April 2023
Vishwaguru Paramhans Swami Maheshwarananda Ji was invited to the opening of the Rashtriya Seva Bharti conference Seva Sangam, held in Jaipur, the capital city of Rajasthan, in India.
Rashtriya Seva Bharati is a non-governmental organization (NGO) based in India that aims to promote national development and social service. It was founded in 2002 and is headquartered in New Delhi, with branches in various parts of the country.
The organisation's main focus is on providing humanitarian aid, education and healthcare services to underprivileged communities across India. It also works to promote national unity, cultural preservation, and environmental conservation.
Rashtriya Seva Bharati has undertaken various initiatives such as providing disaster relief, organising health camps, running educational programs and promoting entrepreneurship among rural communities. The organisation relies on the support of volunteers and donations from individuals and corporations to carry out its activities.
Vishwaguruji was invited to the exhibition opening ceremony on 6 April 2023 and to the opening ceremony of Seva Sangam with Indian respected leaders and saints on 7 April.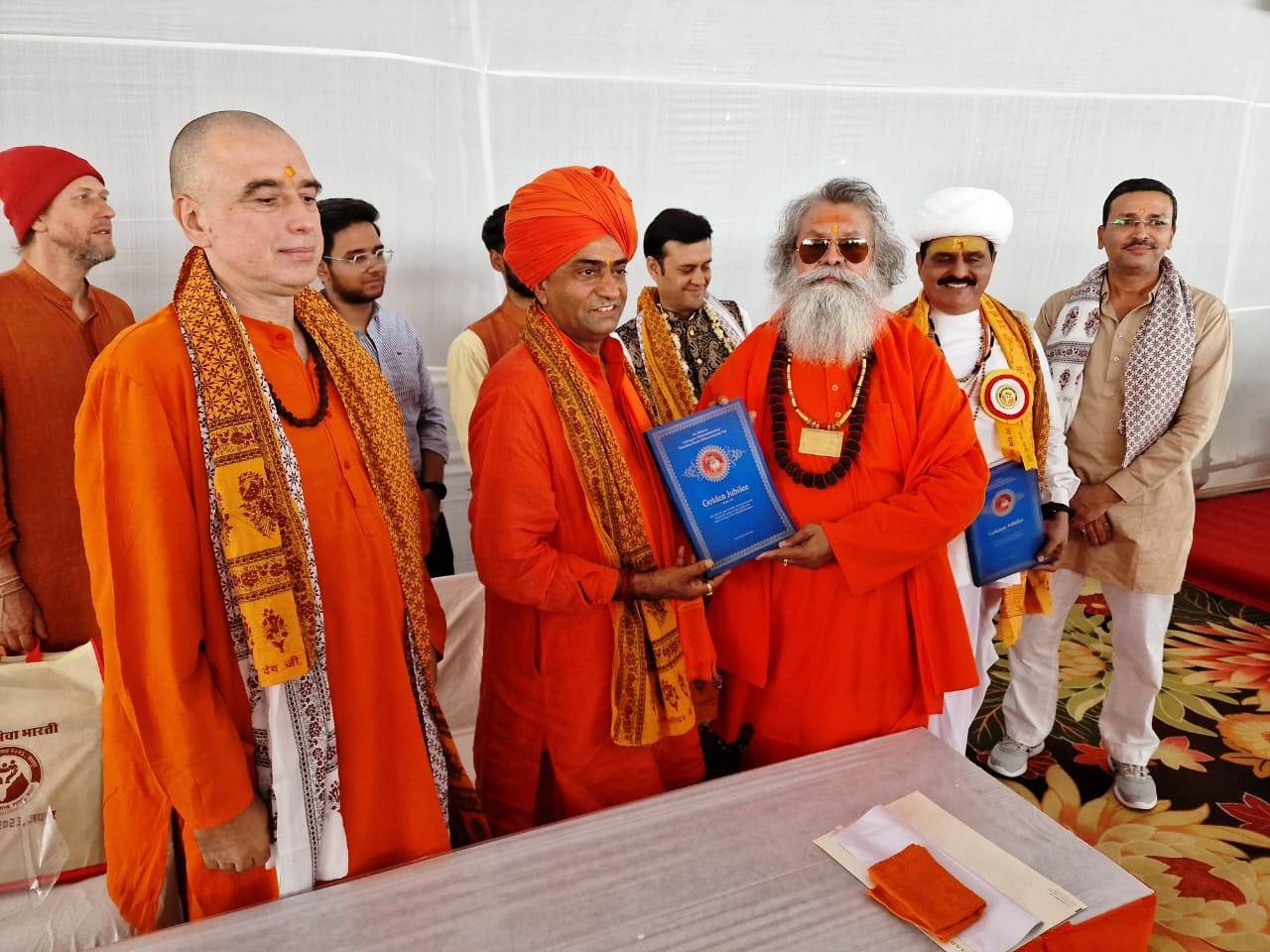 Presenting the 50 Jubilee Book to Swami Pratap Puri from Jaisalmer.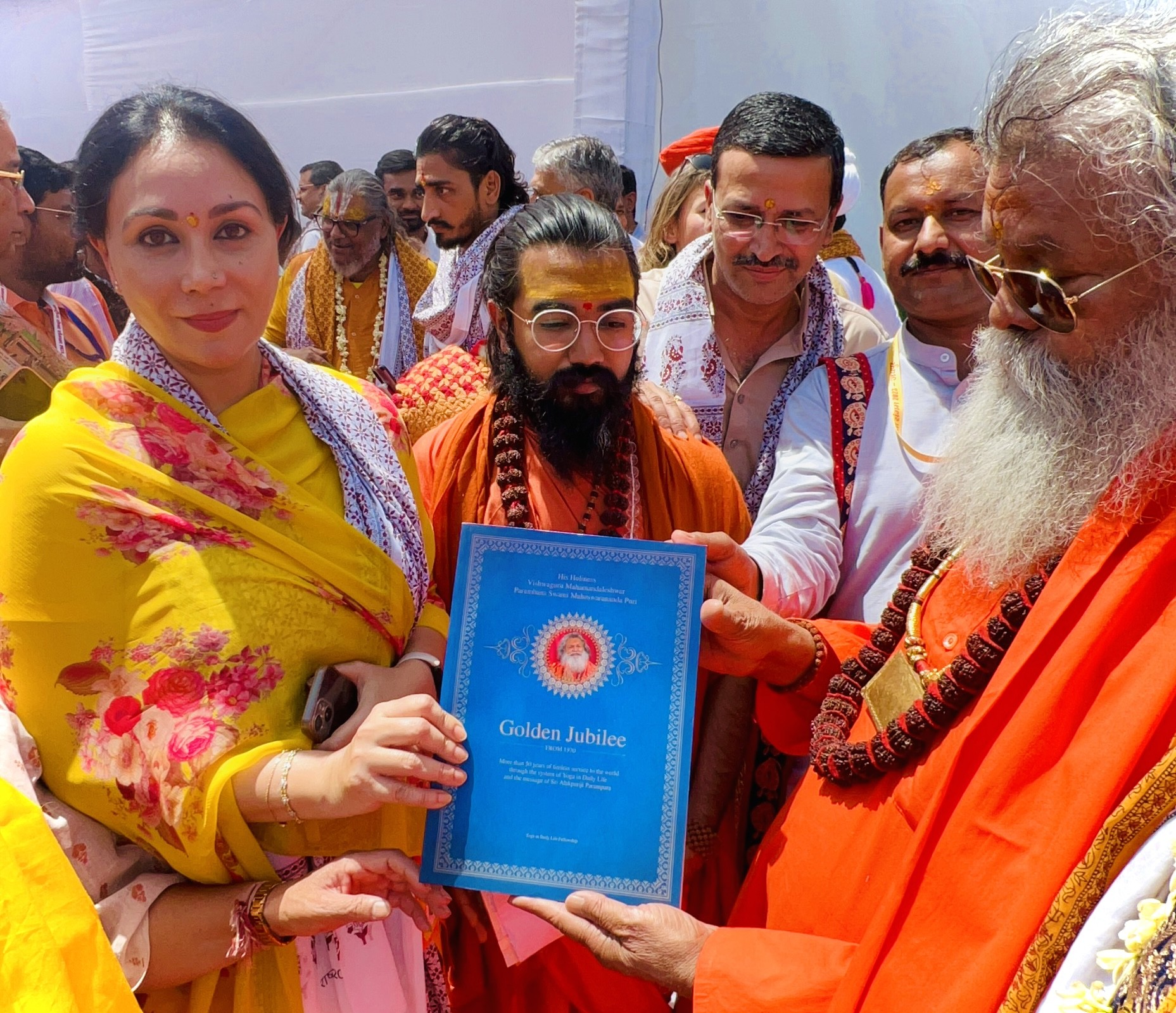 Presenting the 50 Jubilee Book to Jaipur princess Diya Kumari.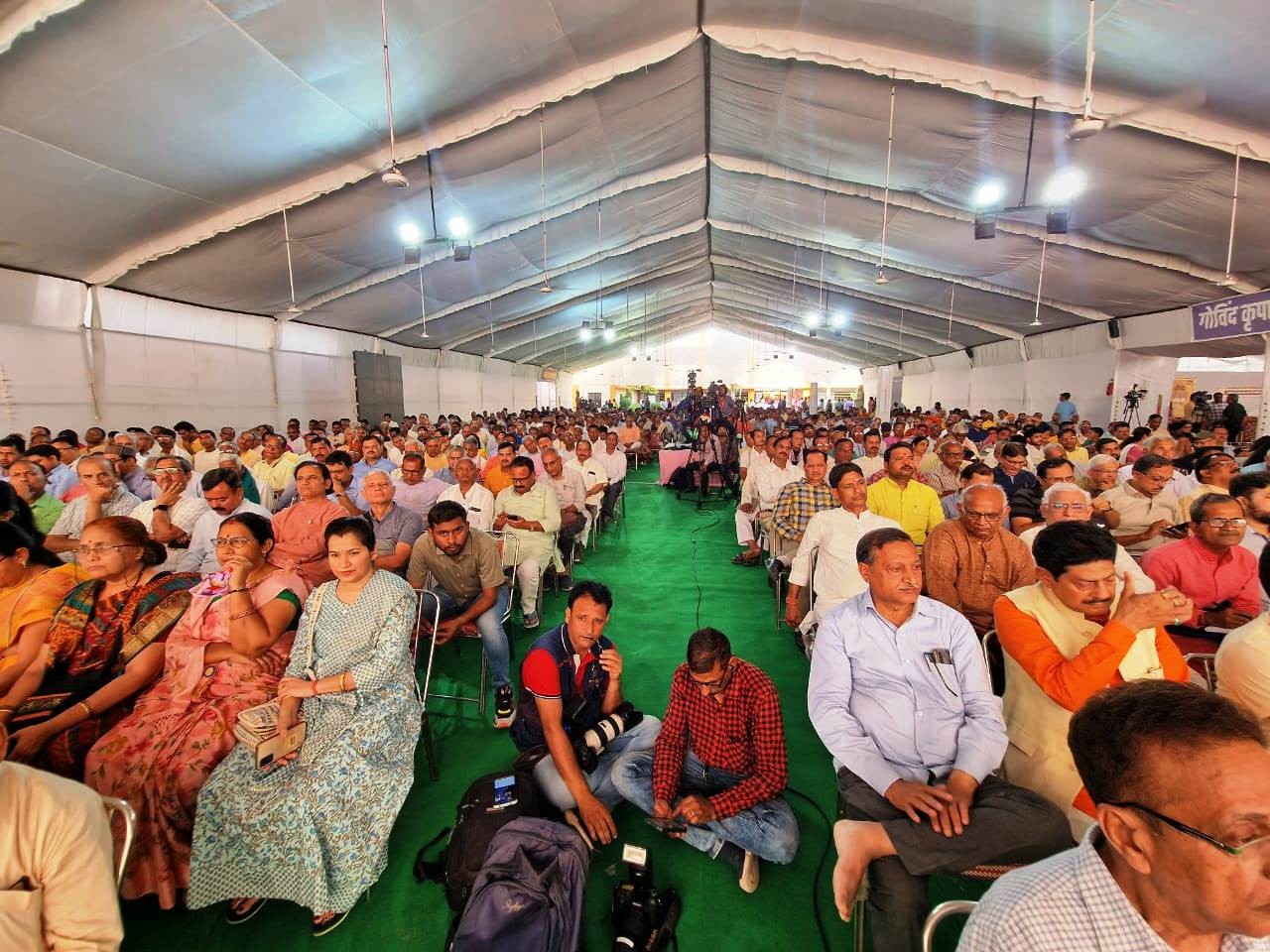 In the evening hours, Vishwaguruji was a special guest of Sudhanshu Ji Maharaj, spiritual leader and founder of the Vishwa Jagriti Mission (VJM), a non-profit organisation based in India.
Vishwaguruji also held satsangs in the Vishwaguru Deep Ashram, Shyam Nagar, Jaipur.