Vishwaguruji in Slovenia and Croatia
22 - 26 July 2022 – Vishwaguruji returned to Europe and before resuming the summer seminar programs, he visited devotees in Slovenia and Croatia.
He spent three days in Slovenia and held three beautiful satsangs, which Croatians and Slovenians enjoyed together, due to being located close to the border.
Slovenska Vas is a small place where the Narayan company is located and where Yoga in Daily Life has had a new home for a few years.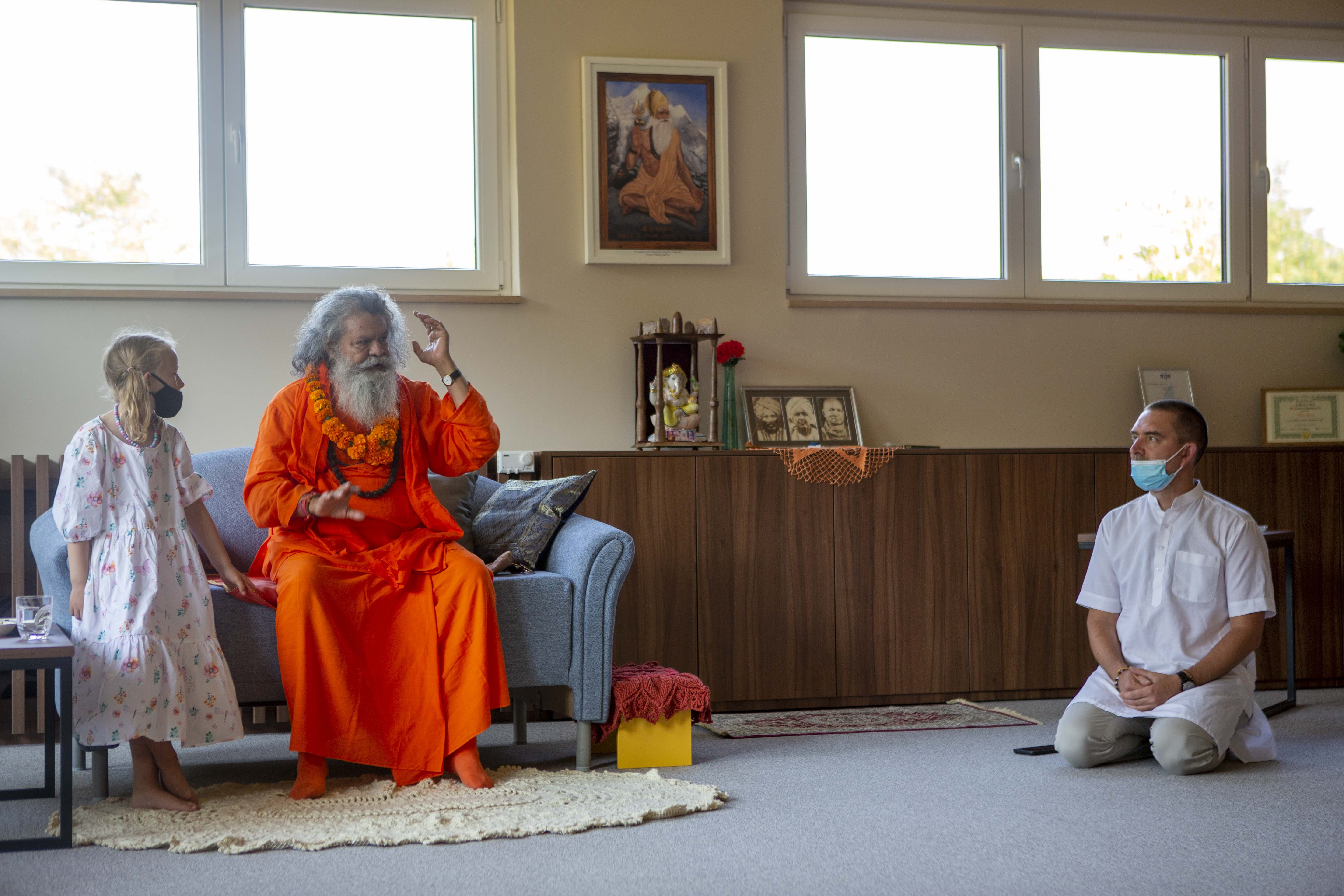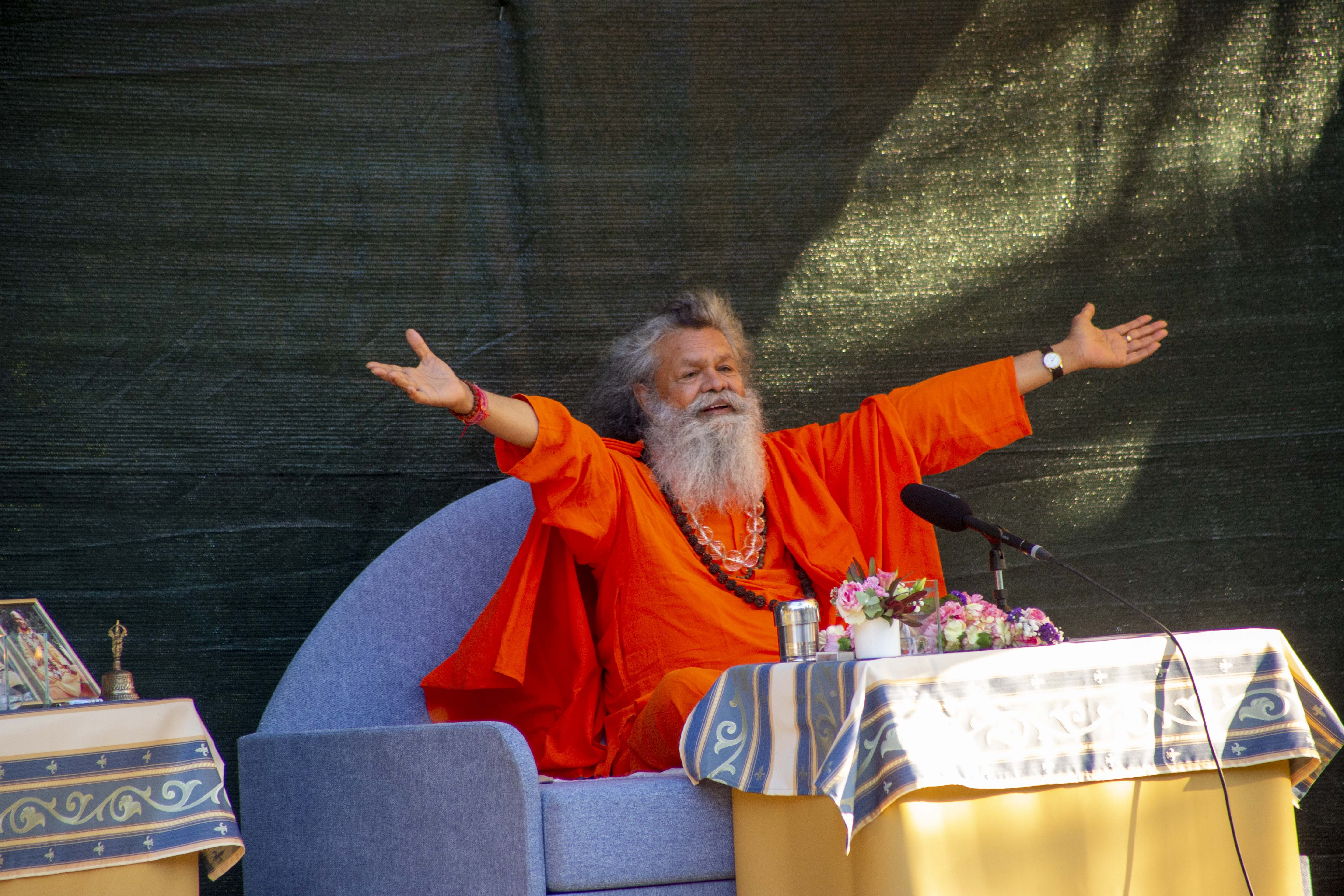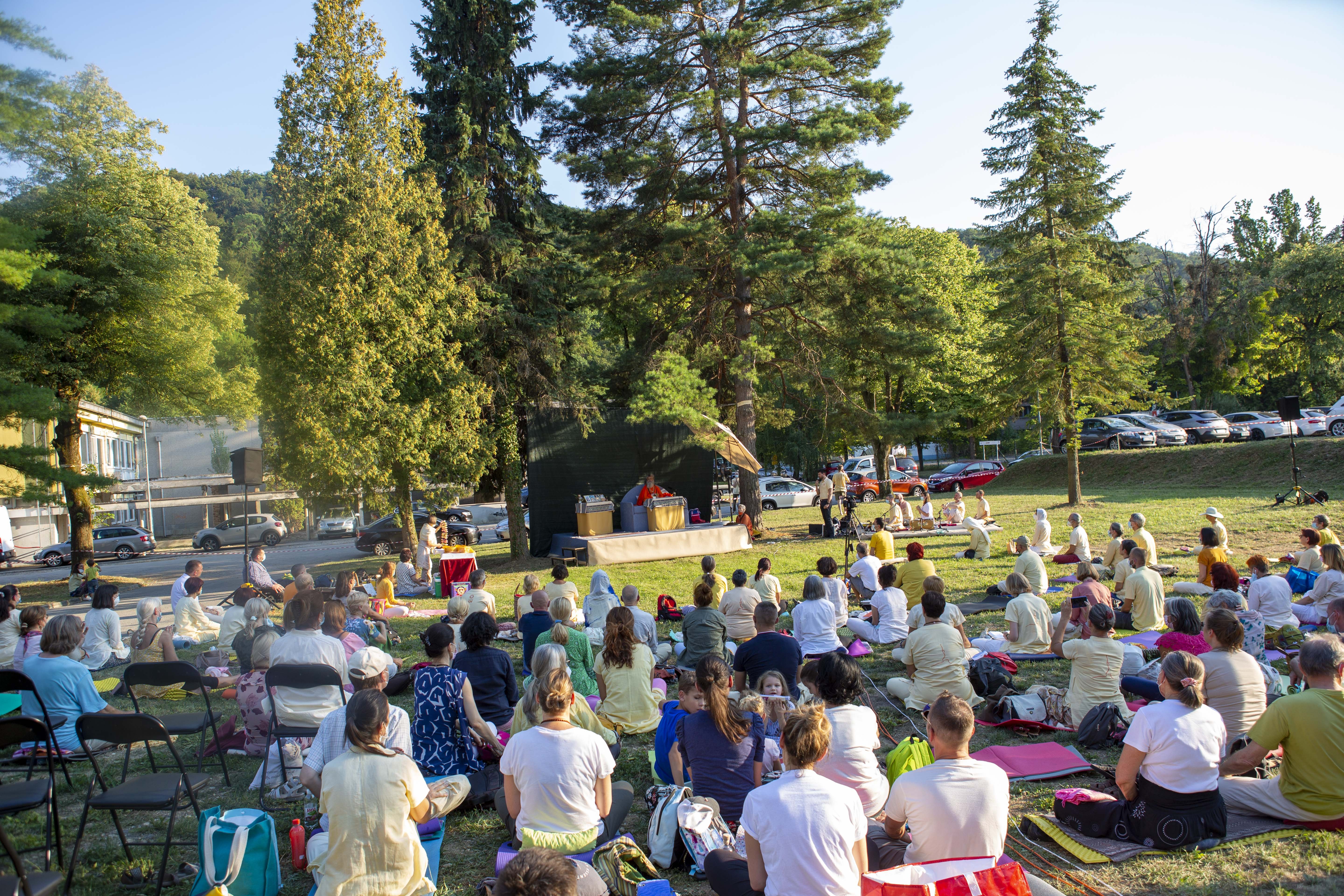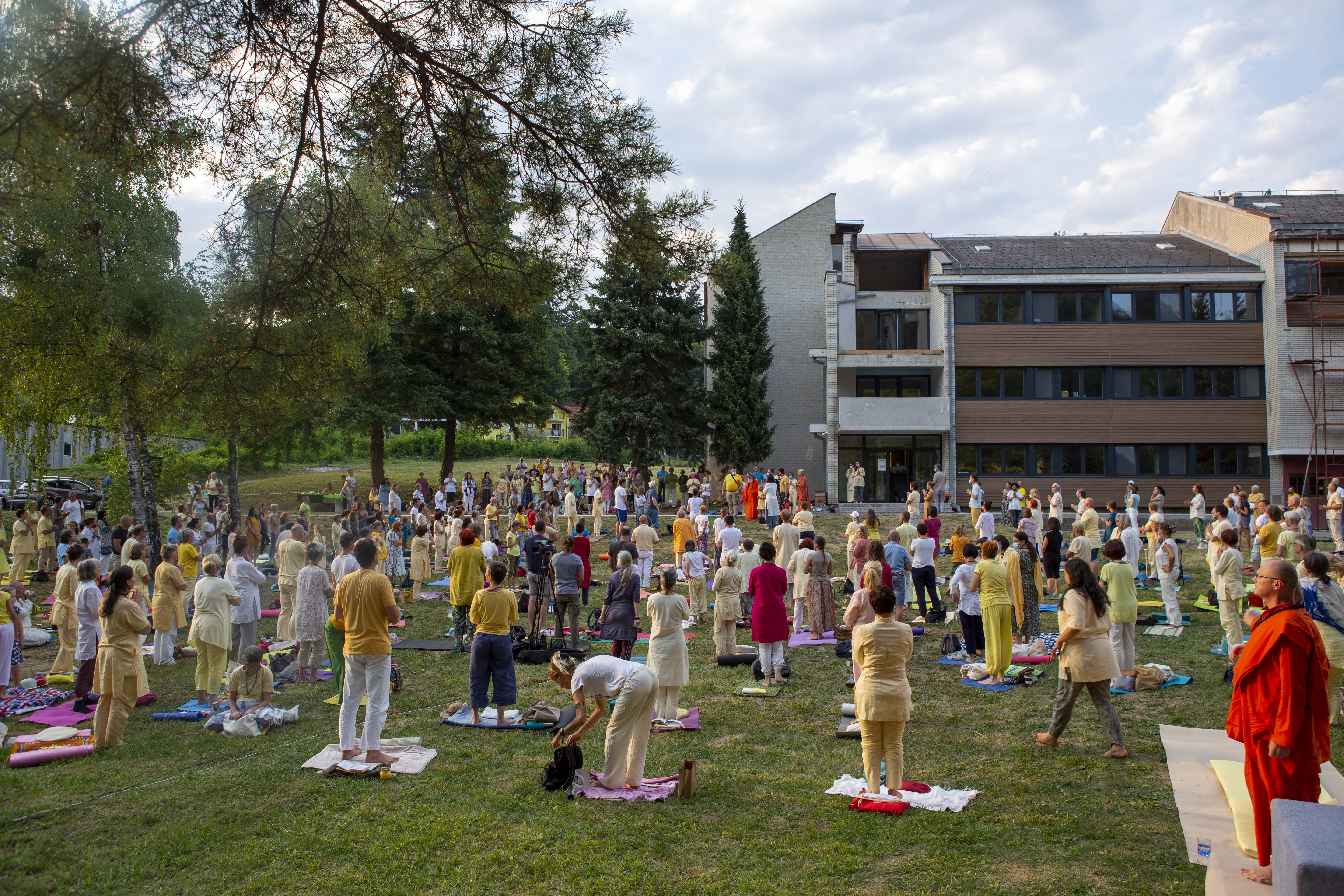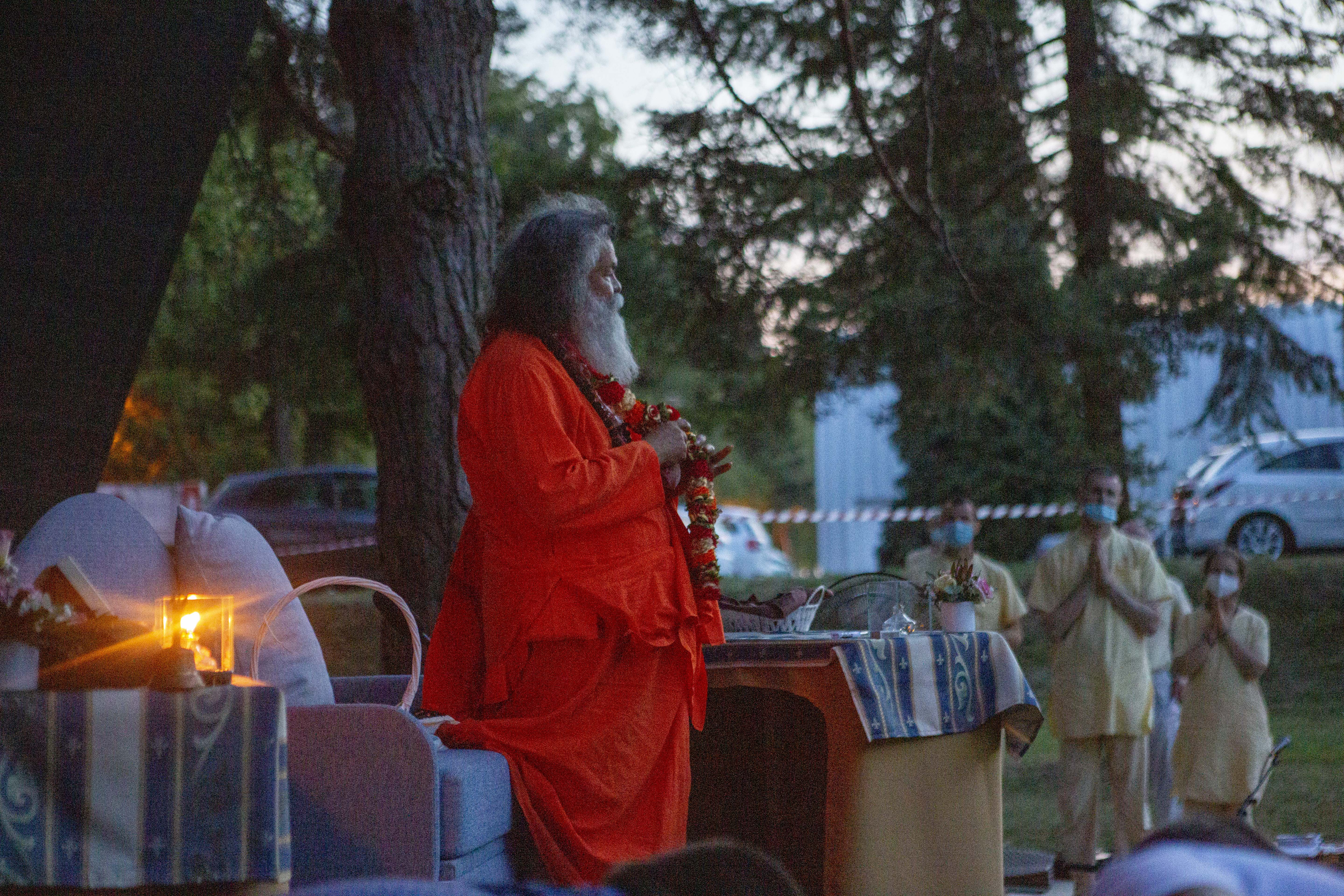 His stay in Croatia began with a short visit to Sri Alakhpuriji Ashram near Karlovac, after which he held a satsang at Sri Devpuriji Ashram in Zagreb, and the day after, everyone enjoyed the lecture at the Westin Hotel in the capital.
In both countries, there was a mantra diksha (mantra initiation) for all who wanted to become disciples and go even deeper on the spiritual path. A great blessing to both countries, many people and their families, homes and ashrams.