Auspicious day at Sri Alakhpuriji Siddha Peeth Parampara Ashram
On 10 November 2021, many distinguished guests, swamis and bhaktas from India and abroad, gathered at Sri Alakhpuriji Siddha Peeth Parampara Ashram in Bari Khatu (Nagaur District, Rajasthan, near Khachras village) to celebrate the Mahasamadhi anniversary of His Holiness Hindu Dharamsamrat Paramhans Sri Swami Madhavanand Puriji.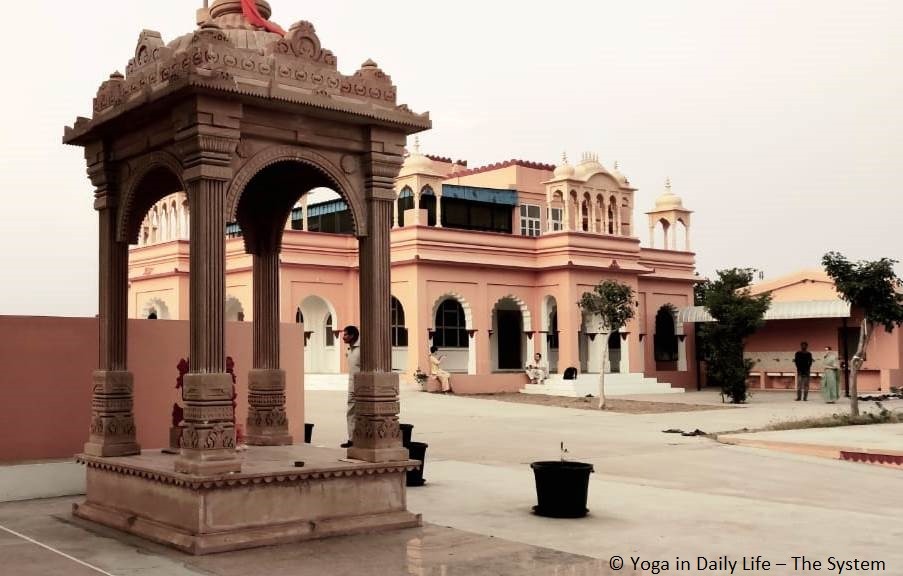 On this auspicious day, Vishwaguruji ceremonially opened the renewed Charbuja Nat Mandir in Kachras village. Procession started from from Ashram, chariots decorated with flowers and local women carrying Mangala Kalas pots (symbol of prosperity) on their heads. I Kachhras village pandit and mahamandaleshwars performed fire ceremony and Pran Pratishtha, giving prana, life to the murties (statues of the deities).
The crowning moment of the day was a special, great and joyful event for the Sri Alakhpuriji Siddha Peeth Parampara, Vishwaguruji organised a special puja (ceremony) and inaugurated Swami Avatar Puriji as his successor. After Abisheka (ritual purification) and fire ceremony, Swami Avatarpuriji performed Guru Charan Puja (washing Guru's feet). On the end of the ceremony, all mahamandaleshwars and swamies greet him with traditional orange shawls.
Among the many respected guests in Bari Khatu were Mahamandaleshwar Swami Atmanand Puriji, Mahamandaleshwar Swami Chidambaranand Saraswatiji and Mahamandaleshwar Swami Gyaneshwar Puriji, as well as thousands of people from near and far, coming to pay their respects and have satsang with the saint.