Days of light
4 August 2020
The Yoga in Daily Life summer seminar, with numerous interesting programs for beginners and advanced practitioners, continues with His Holiness Vishwaguruji at Mahaprabhu Deep Ashram in Střílky, Czechia.
Vishwaguruji's daily satsangs are a great inspiration for seminar participants and for people around the world watching via webcast, to continue with their daily sadhana and to stay healthy in body, mind and, maybe most importantly, in spirit. In one of those lectures, Vishwaguruji spoke about the spiritual transformation of a human. He said that one has to change the main focus first, away from the body and then also from the mind, and not to give up, as it's a hard task.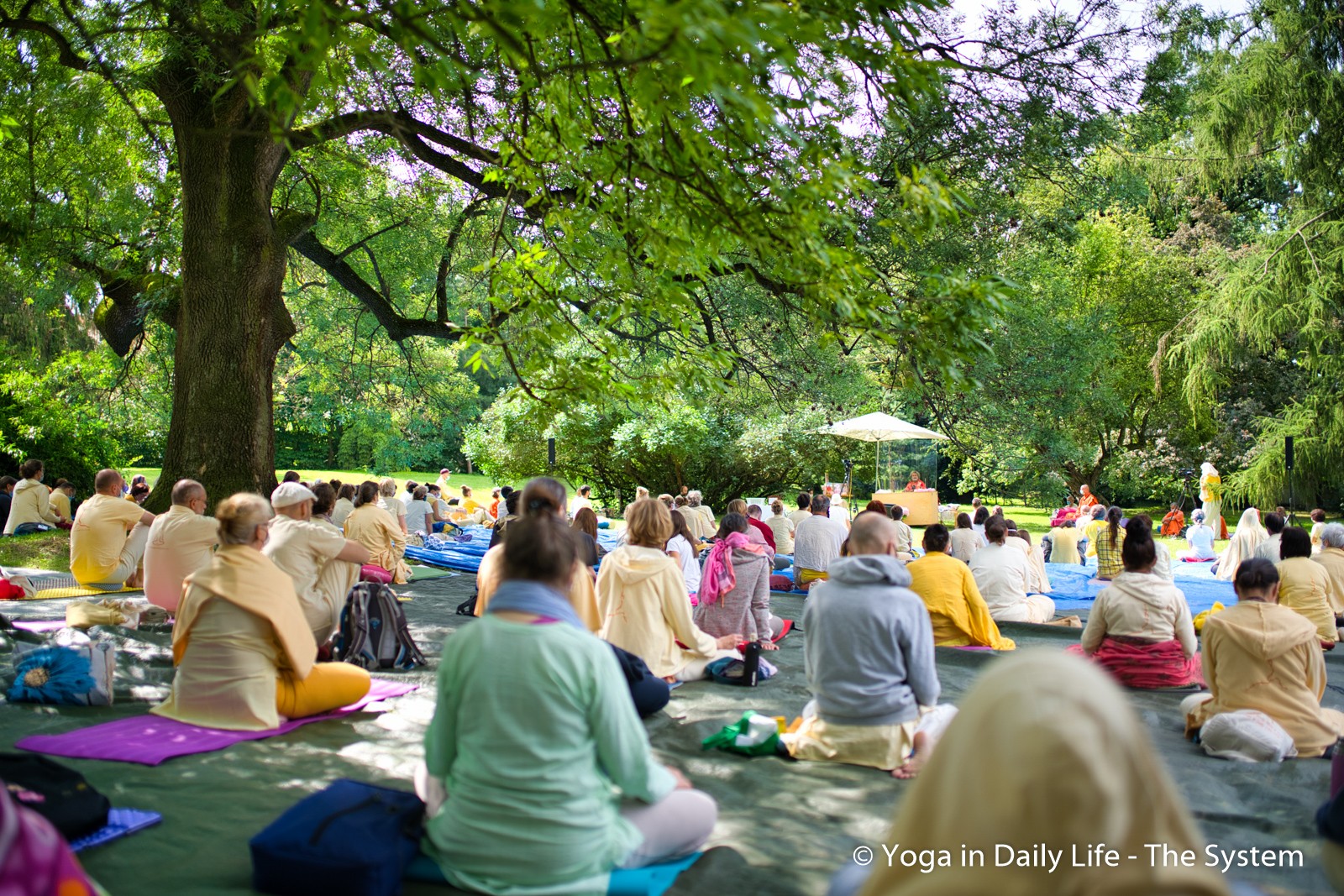 "Our body is very tricky – indriyas (senses) are tricky and they chain us to the outer material world. The five gyan indriyas control the body. The body tortures us with diseases and desires. The health of the body is sometimes also a trick that can make us forgetful and more egoistical.
"On the other hand, the mind is like a wild horse which, if we are not careful, drags us here and there. To be in control of your self, you should know how to gently manage the horse (mind)."
Vishwaguruji continued with this vivid comparison of mind and horse: "When you ride a horse and the horse is running fast, if you try to stop him by strongly pulling back on the reins, he'll probably stand up on his back legs and you will fall. We need to know how to talk gently and touch the horse's neck to make him stop running. The same is with our mind. We can't stop our thoughts by force, but we can with yoga techniques and mantra."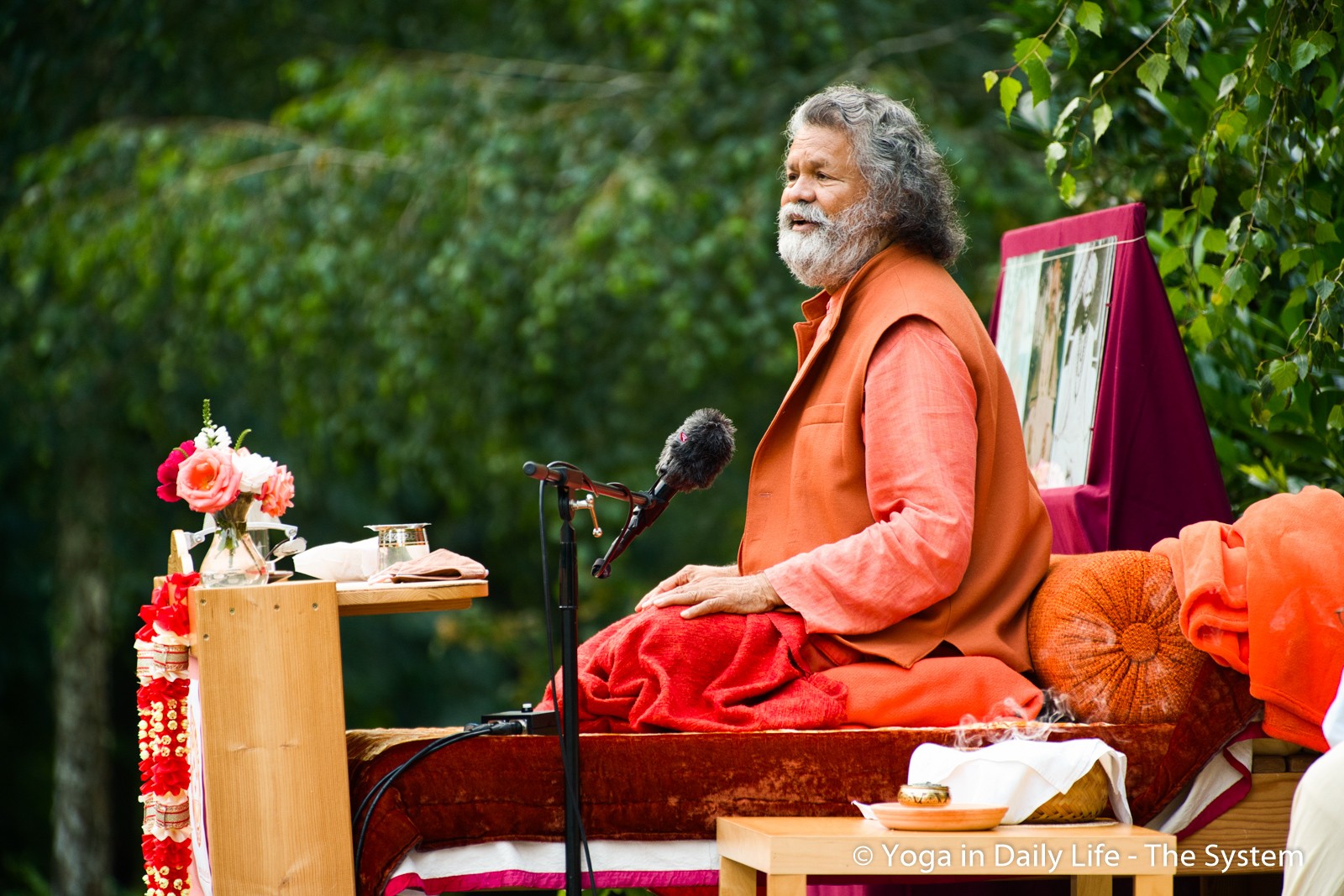 Sri Devpuriji mahasamadhi day anniversary and Vishwaguruji's birthday
On 22 July 2020, the 76th anniversary of the mahasamadhi of Sri Devpuriji, embodiment of Lord Shiva, was celebrated in Střílky Ashram with singing of bhajans and the blessing of satsang with Vishwaguruji. The whole day was affected by Sri Devpuriji's light.
The next day, according to the Vedic lunar calendar, was the birthday of His Holiness Vishwaguru Mahamandaleshwar Paramhans Sri Swami Maheshwaranandaji. The evening satsang was a celebration of this great day and Bhakti Devi, a renowned dancer of Indian classical Bharatnatyam, performed traditional dances that depicted themes from the spiritual scriptures.
Raksha Bandhan
3 August – Raksha Bandhan is the great festival celebrating the brother/sisterhood of the whole world and it falls on the full moon day of the Shravan month, according to the Vedic lunar calendar. On this auspicious day, a new children's playground was opened in the ashram yard by Vishwaguruji, bringing joy to all children present at the seminar.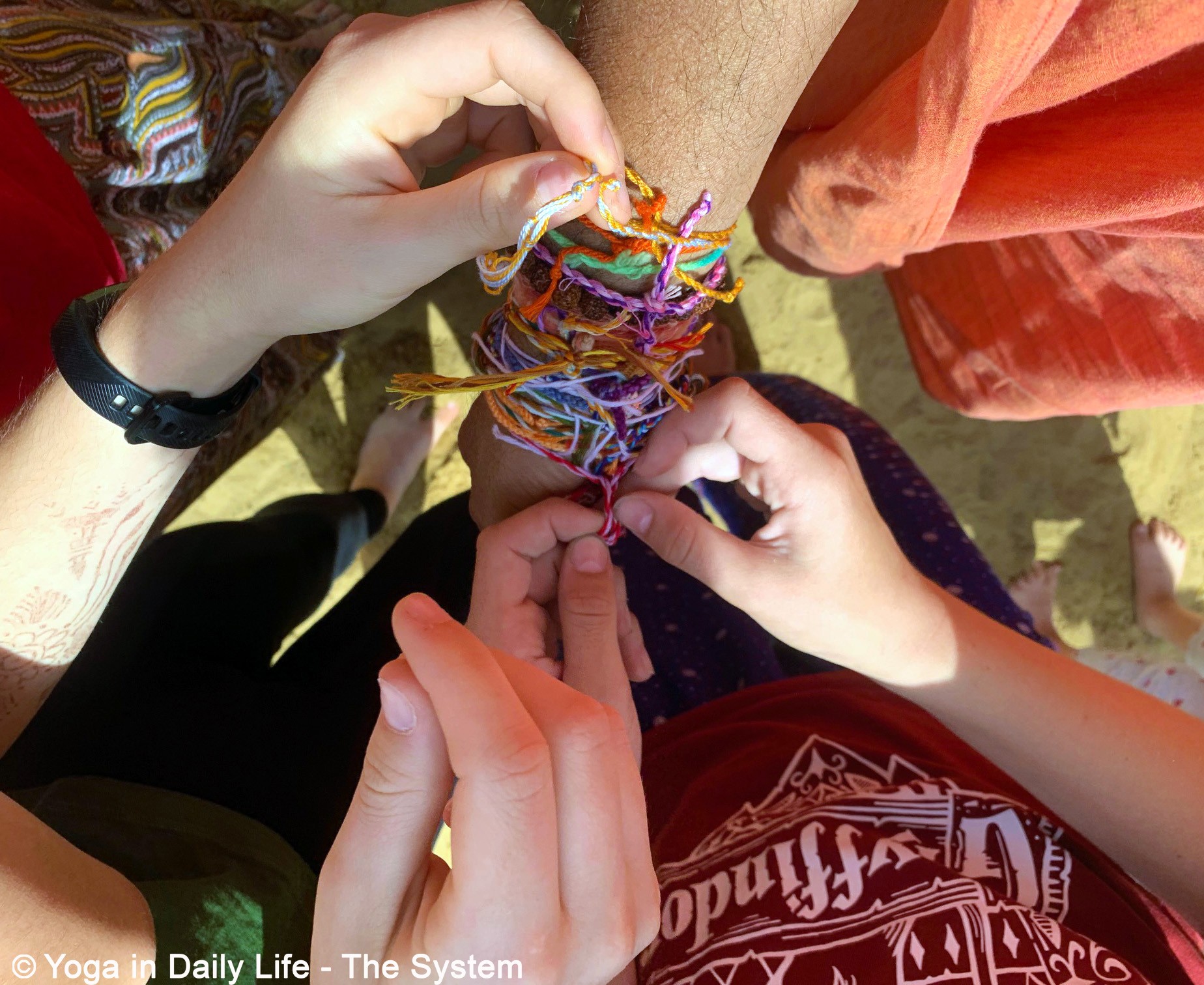 Ram temple groundbreaking ceremony in Ayodhya on 5 August
Vishwaguruji announced that an internationally remarkable event is taking place in India on 5 August 2020. The official returning and inauguration of the Lord Rama's temple in Ayodhya.
On this occasion, Vishwaguruji was respectfully invited to the ceremony, but due to his absence from India, the organizers collected earth from OM Ashram in Jadan, from Hindu Dharmsamrat Paramhans Sri Swami Madhavanandaji's birthplace in the village of Nipal, Vishwaguruji's birthplace in Rupawas, as well as from Khatu and Jaipur Ashrams, to be included in the ceremony.
In this way, the ancient Sanatan tradition, the source of spirituality, is recognized and its living light is being kept alive.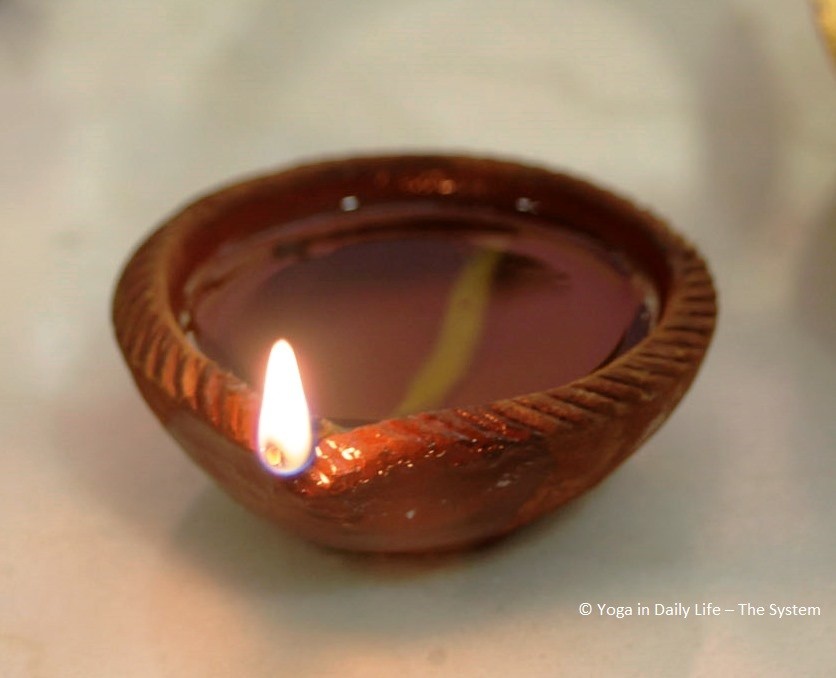 In India and all around the world, people will light oil lamps and candles on that day and so it will be in Yoga in Daily Life centers and ashrams when this inauguration takes place on 5 August.