Indian Republic Day celebrated in Jadan School, 26 January 2020
Vishwaguruji oversaw celebrations for Republic Day of India in Om Ashram with participation from all pupils and students, the principal director and teachers from Om Ashram school and college.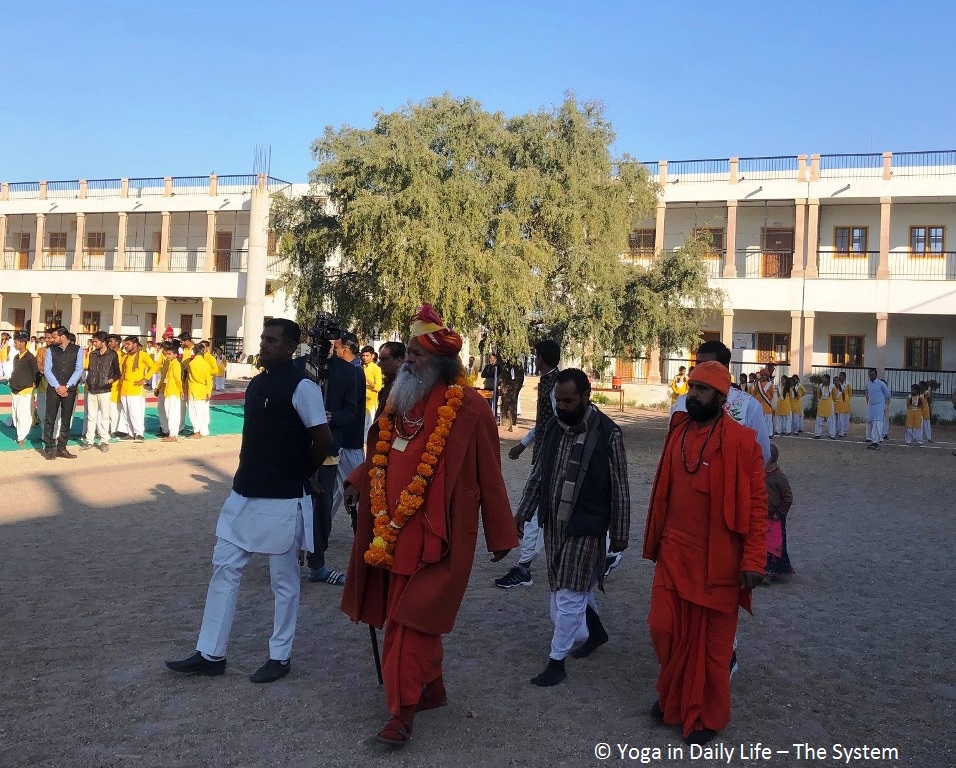 The Om Ashram school is located in the state of Rajasthan in northern India, in the district of Pali, nestled in the village of Jadan. The school is within the Om Vishwa Deep Gurukul and it has three campuses: Prathmik Vidyalaya (primary/elementary school); Shree Viswa Deep Gurukul Senior Secondary Vidyalaya; and Paramhans Swami Madhavanand College.