Vép, Hungary, 18-20 October 2019
Warm sunny autumn weather continued in mid-October, as His Holiness Vishwaguru Maheshwaranandaji and yoga aspirants gathered in Vép, Hungary, for the farewell Yoga in Daily Life weekend seminar before Vishwaguruji's departure for India.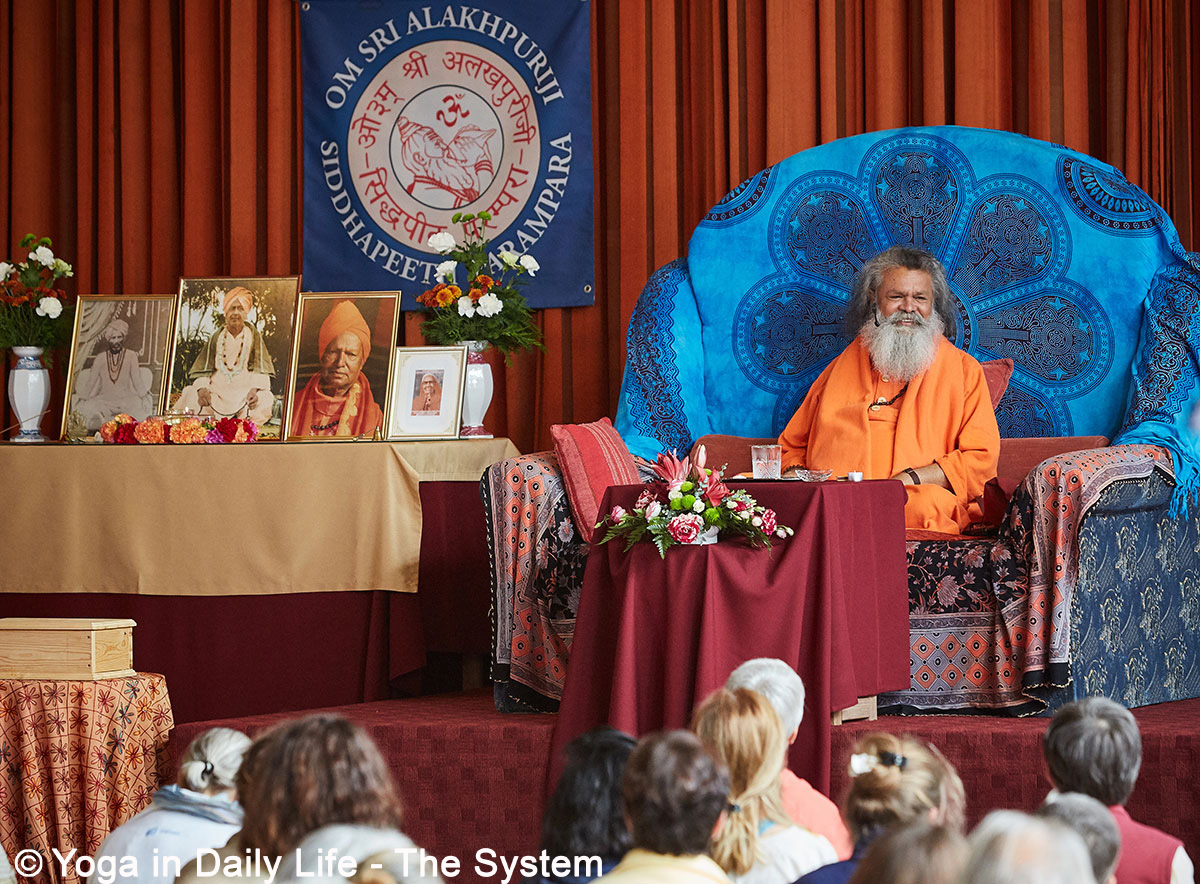 As well as leading meditation practice, Vishwaguruji gave several satsang lectures and explained the importance of leading a disciplined life: "According to Patanjali, discipline is the way to success. Discipline should be present in the daily routine of many areas in our life, such as food/nourishment, movement, breath exercises, meditation, and so on. Nourishment is a key point for our health. If you can, make your own garden and harvest what you know is organic and best for your health."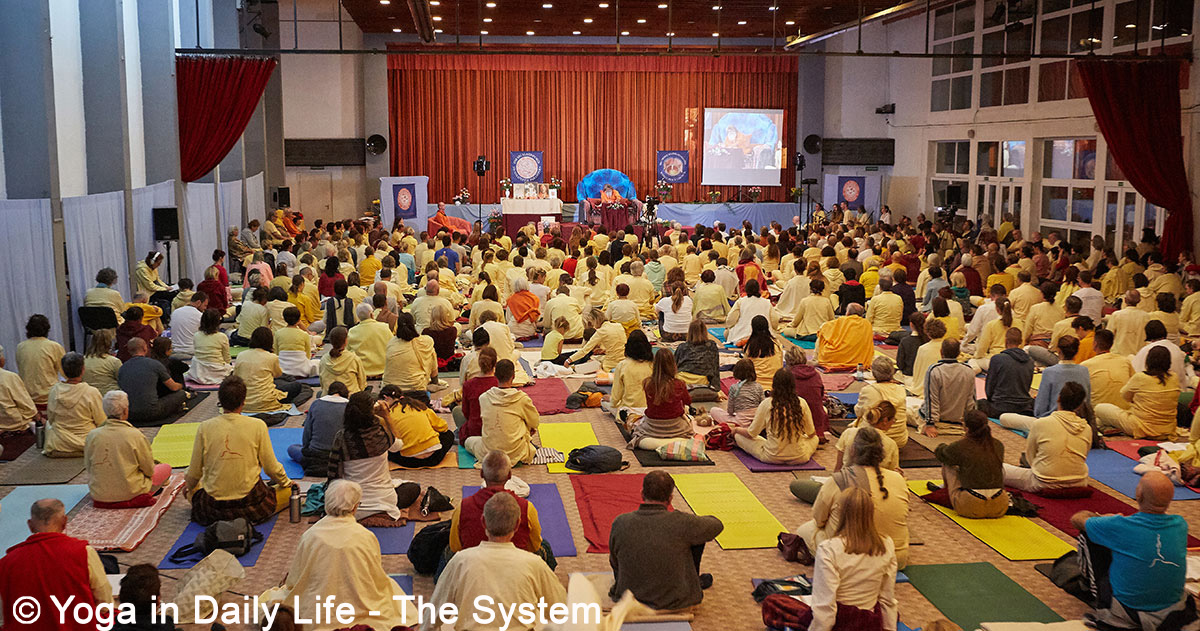 Vishwaguruji told yoga aspirants in the hall and those watching the live webcast, that "the soul, or atma, is like a beehive, where there is a queen bee with other bees around her. There are many jivatmas (individual souls) in your body, millions of micro-organisms."
He explained once again the bhajan refrain:
ŚRĪ GURU ĀTMĀ PARAMĀTMĀ HO
MAHĀTMĀ PURUṢOTTAMĀ
SAKALA JAGA KE ANTARYĀMĪ
CARĀCARA KĪ ĀTMĀ
"Our Gurudev is atma, the highest atma (Paramatma). And that atma is Mahatma (a great soul), the supreme Purusha, supreme being (Purushottama). This bhajan is a prayer that purifies us."