Long awaited darshan with Vishwaguruji in Europe
Vép 12-14 April 2019
His Holiness Vishwaguru Maheshwaranandaji arrived to Europe after his annual World Peace Tour in India, Australia, New Zealand, Canada and the USA. There were almost a thousand people gathered to quench their spiritual thirst in the weekend seminar in Vép, Hungary.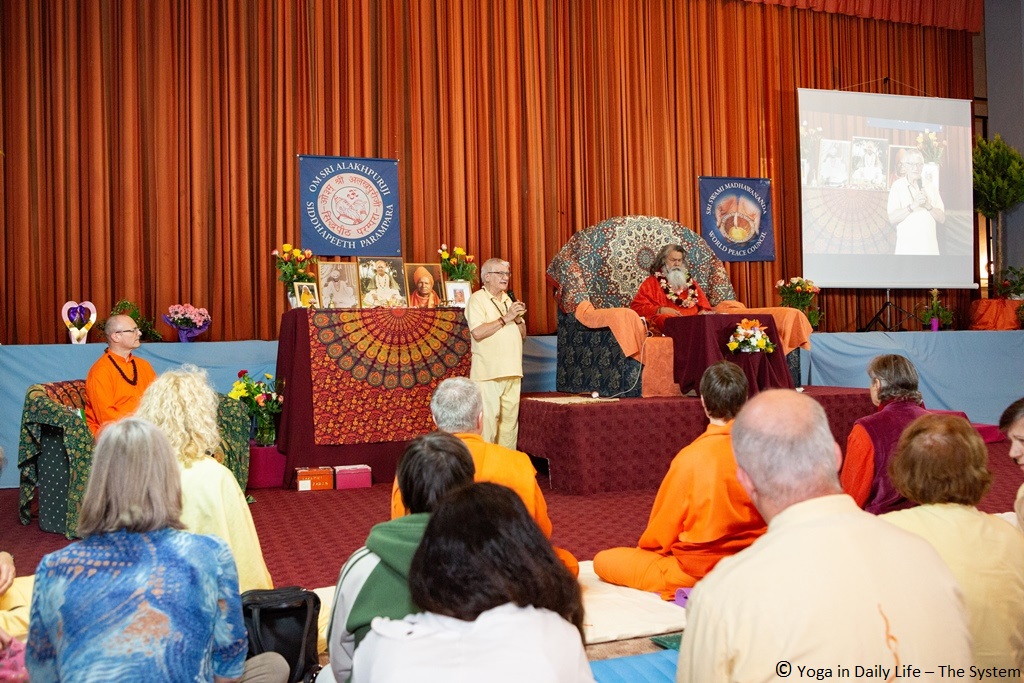 On Friday evening, at the first inspiring satsang (meeting with the truth) and darshan (seeing a holy person), Vishwaguruji emphasized that in order to receive guru kripa (the master's grace) and for further development, we have to make our own efforts in sadhana, practice.
"Who has the motivation will think over and find the way to God. Others may give up, but they who realize will be admired." stated Vishwaguruji.
On the same evening, Vishwaguruji explained the meaning of the words chetan and chilka from the bhajan (spiritual song) CHETANA KĀ CHILKĀ SVĀMĪ NE.
"Chilka is the reflection that leads us to its source, for seeking the atma, soul. That spark can be used for making a forest fire or can be used for cooking good food. So it depends what you use it for."
"Why did God give us this human life? We should be chetan, alert. Not towards outer things but towards atma, soul. Atma chintan is the way to realization, all other is just attachment."

On Saturday morning, on the auspicious occasion of Ram Navami (incarnation day of God Rama) a special guest, His Excellency the Ambassador of India to Hungary, Mr Kumar Tuhin, paid a visit to Vishwaguruji in Vép. He humbly greeted His Holiness Vishwaguruji Maheshwarananda and the international community of Yoga in Daily Life. His Excellency praised Vishwaguruji's tireless efforts all over the world during the last several decades.
"Yoga is an important phenomenon now around the world. It has come to recognition as the International Day of Yoga on the 21st of June (each year). The real yoga is rooted in spirituality and that is the basis of Yoga in Daily Life that is a strong pillar among many popular, recently opened studios and yoga clubs."
Mahamandaleshwar Swami Vivekpuri from Croatia emphasized the roles of the Hindu Mandir in Hungary and in many other countries. These places are representing yoga and Hindu tradition, that is rooted in Sat Sanatan Dharma, the eternal and universal tradition. "Only the ancient wisdom can save us from the modern destruction of the environment." said Swami Vivekpuriji.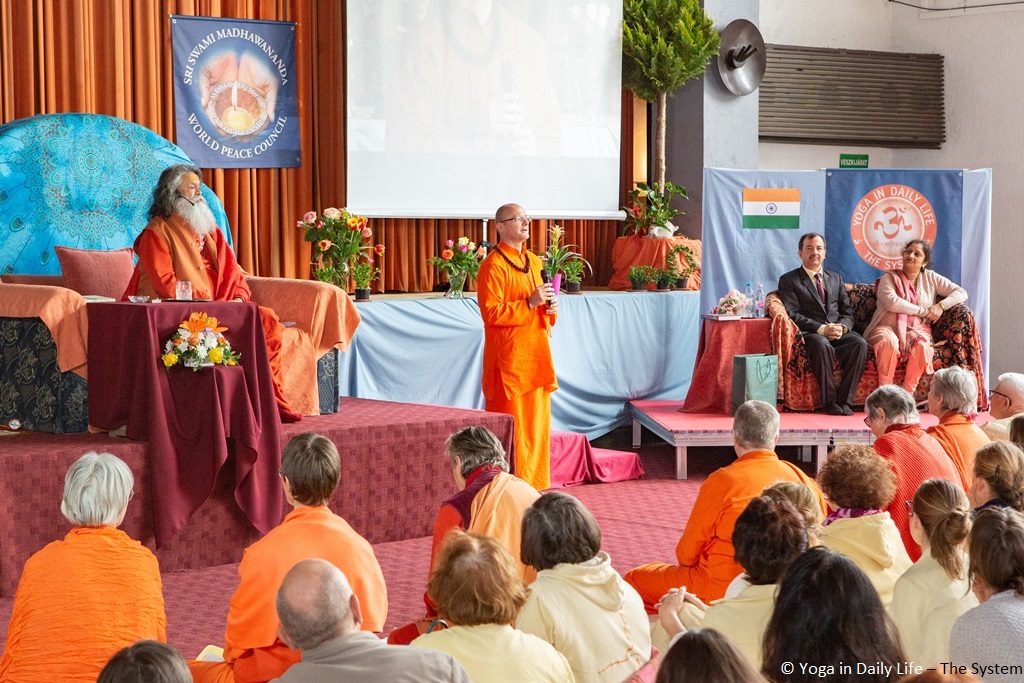 Vishwaguruji stressed the fact that yoga has become a physical exercise program in western countries and that this shades the real, spiritual yoga, which is much more than a mere 5000 years old. His Holiness also told the Ambassador that the Yoga in Daily Life community follow a strict vegetarian lifestyle that is the real sign of spiritual interest.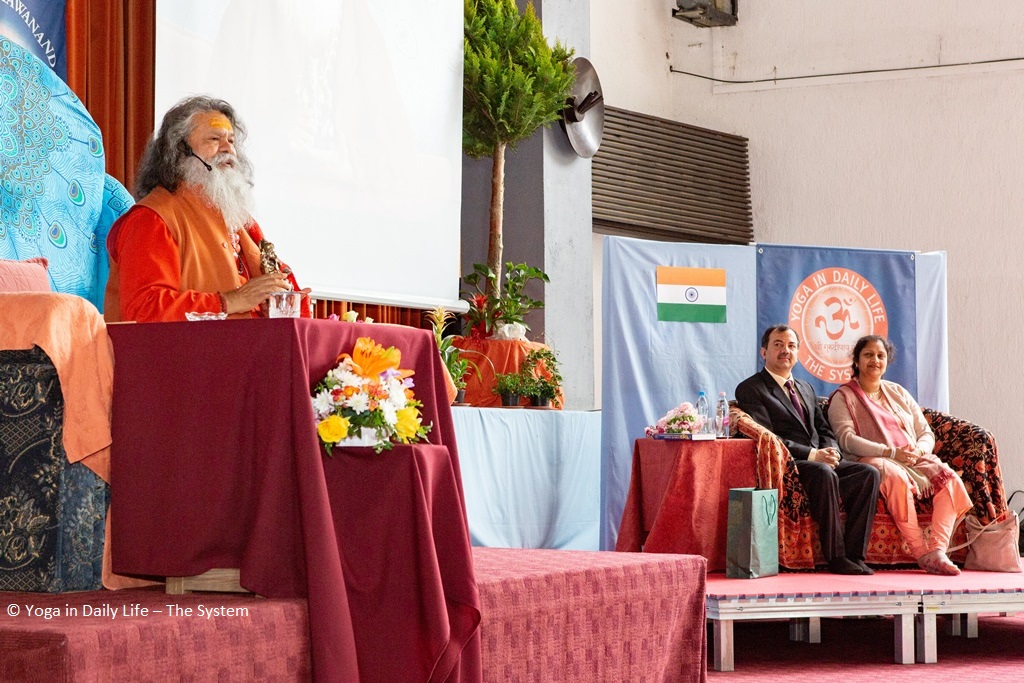 The rest of the seminar passed in the divine atmosphere, the lectures of the master, practicing of yoga asanas, bhajans, satsangs, darshan and the joy of meeting with guru bhai (guru sisters and brothers) from all around Europe.