Opening of new ashram with Peace Tree ceremony in New Zealand
Continuing his World Peace Tour 2019, Vishwaguruji visited New Zealand where beside many programs in various cities, he opened a new Yoga in Daily Life center in Auckland and planted another World Peace Tree.
On Saturday 16 March 2019, Vishwaguruji Mahamandaleshwar Paramhans Swami Maheshwaranandaji led the Udghatan, or Grand Opening, of the new Sri Swami Maheshwarananda Ashram in Auckland. On this auspicious occasion, many dignitaries, local residents and disciples from around the globe gathered to be part of this special inauguration ceremony.

In 1993, the first Yoga in Daily Life classes in Auckland began in hired halls and a private home. Classes continued to grow and in 2018 the Yoga in Daily Life Society of New Zealand purchased a building in the suburb of Onehunga, to establish a new center, which has been named Sri Swami Maheshwarananda Ashram.

A local pandit (Hindu priest) performed a puja (prayers) and yagya (fire ceremony), and Vishwaguruji cut a ribbon across the entrance, announcing the center officially open.
Speeches from the special guests contained notions of gratitude for setting up a yoga centre in the middle of their community. All agreed that people make community and that it is important to bring people together and to connect.
Local indigenous Maori neighbours, Amiria and Bobby, representing Tangata Whenua, the people of this land, shared their karakia (prayer), waiata (song) and a hongi (traditional greeting to the forehead) with Vishwaguruji and all guests.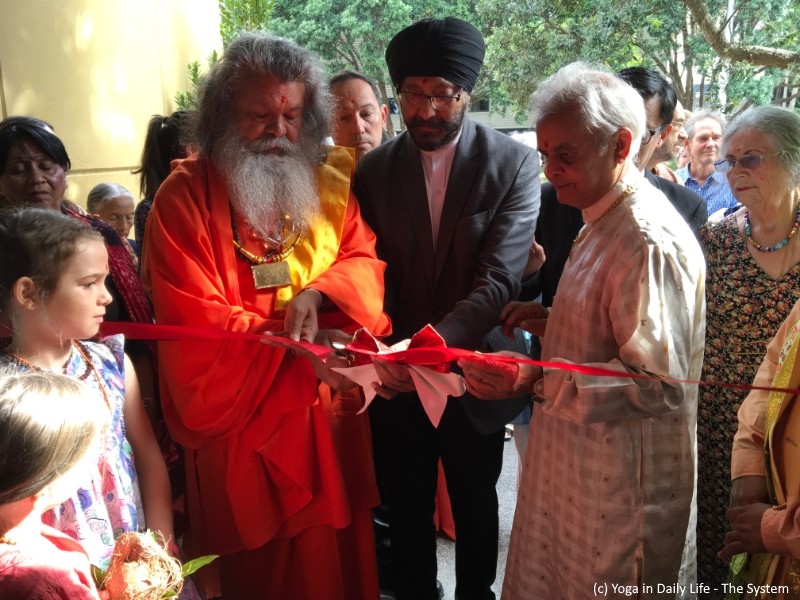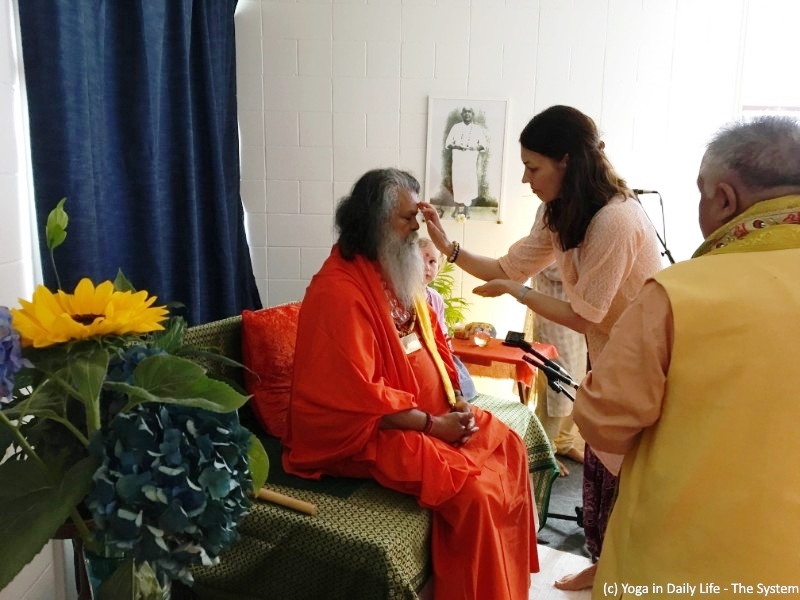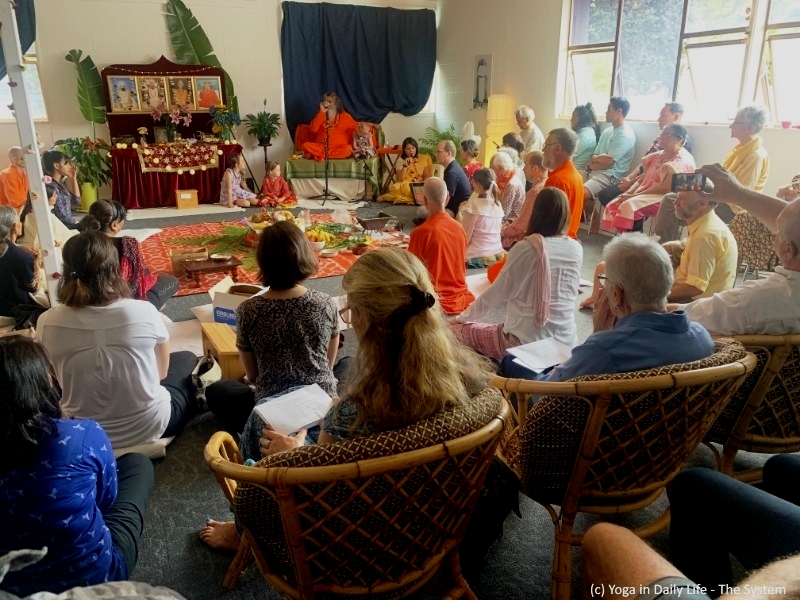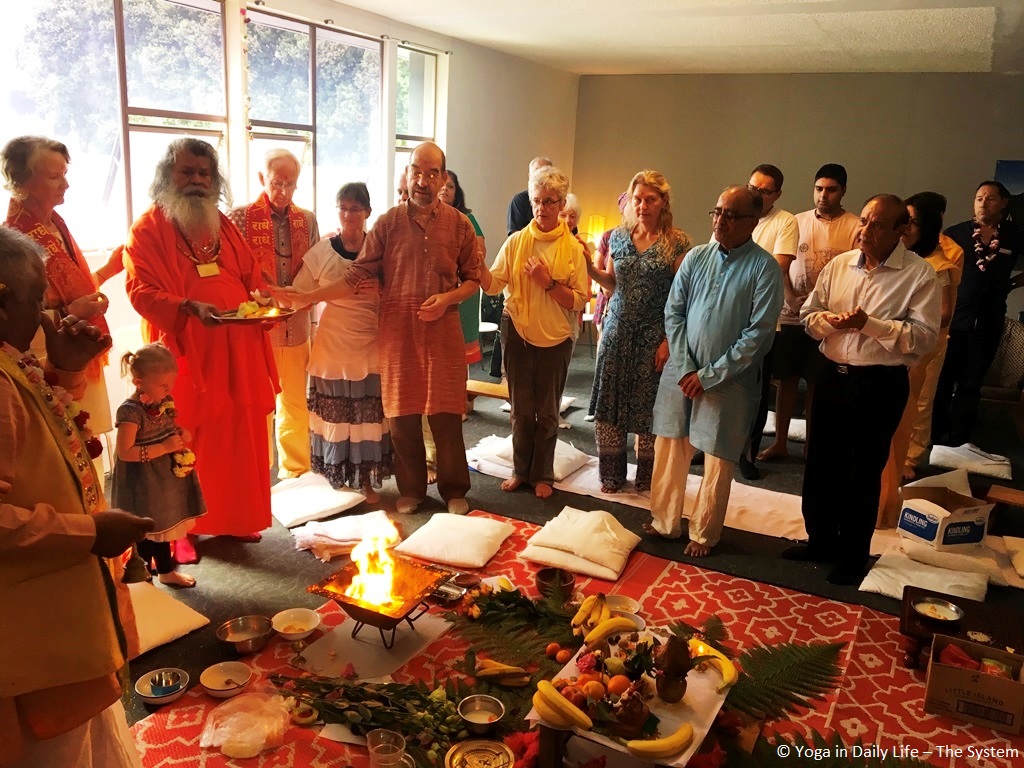 A significant event of the grand opening was the planting of a World Peace Tree in the nearby Taumanu Reserve at Onehunga Beach. Vishwaguruji planted a native Pohutakawa tree, which is also called the 'New Zealand Christmas tree'. All present were touched by the symbol of planting this peace tree so soon after the tragedy that had occurred the day before in Christchurch, on the South Island of New Zealand. Vishwaguruji offered a prayer for all those who had lost their lives, their children and families; and reminded us that we are all one, irrespective of cultural or religious beliefs. Vishwaguruji prayed that this may never happen again.
This is one of many Peace Trees that Vishwaguruji has planted around the country since his first visit to New Zealand in 1992.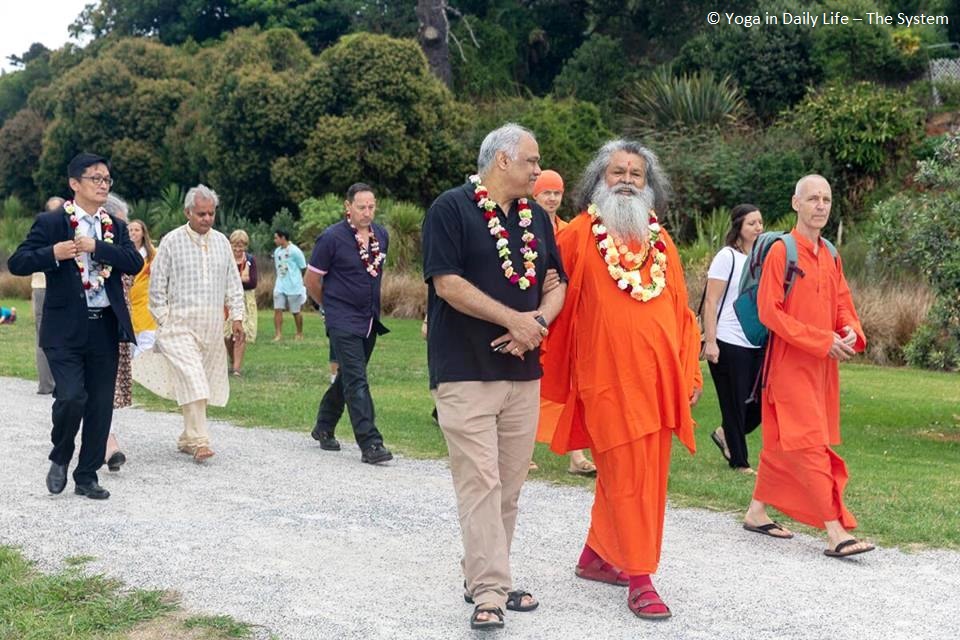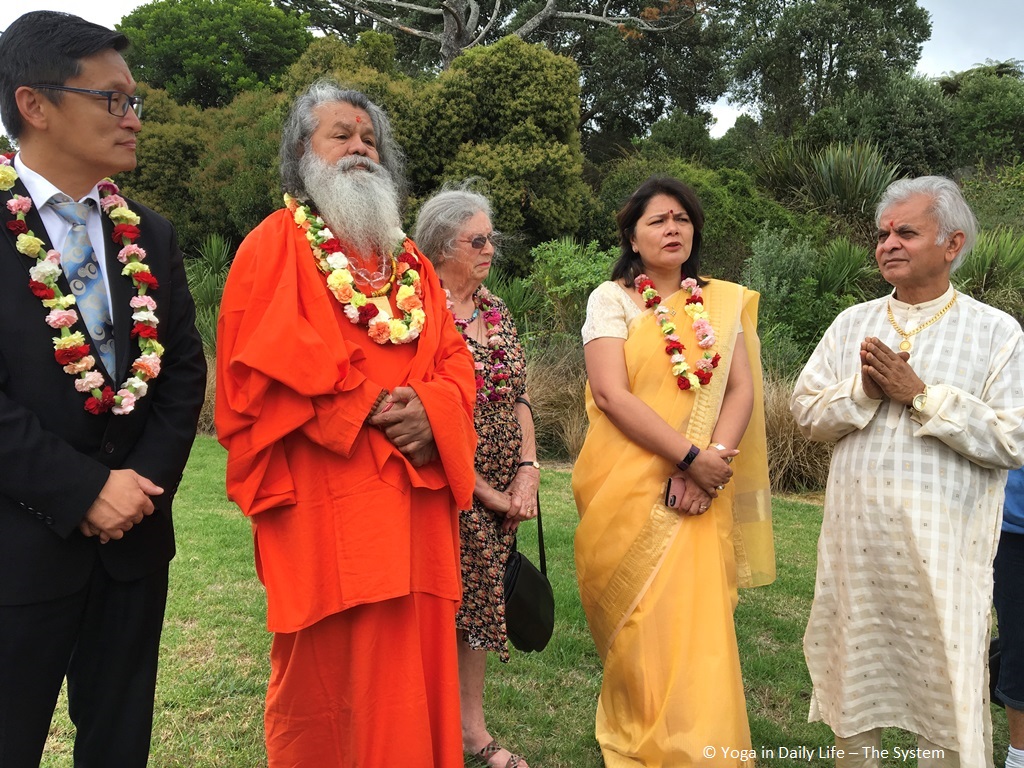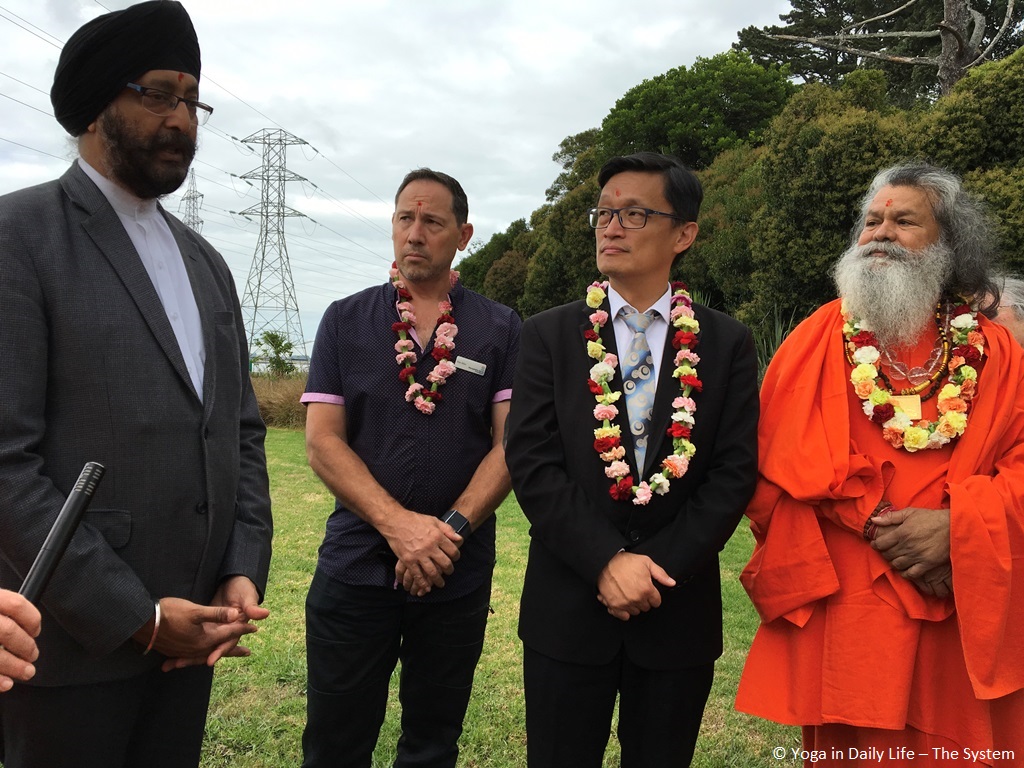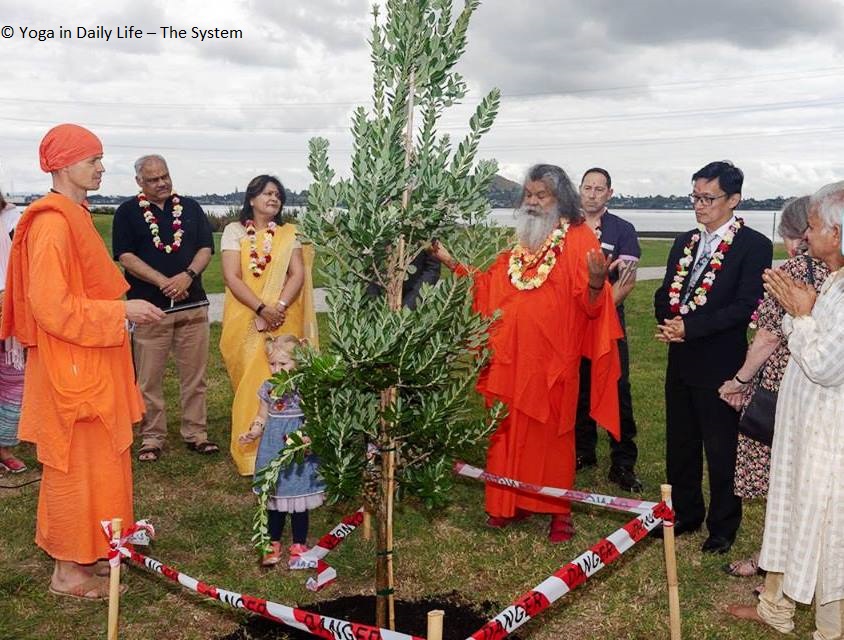 The grand opening was accompanied by a cultural programme with dancers from the School of Classical Indian Dance, who performed 'Tapasya', and an Indian singer named Kanica, who delighted all with her beautiful voice.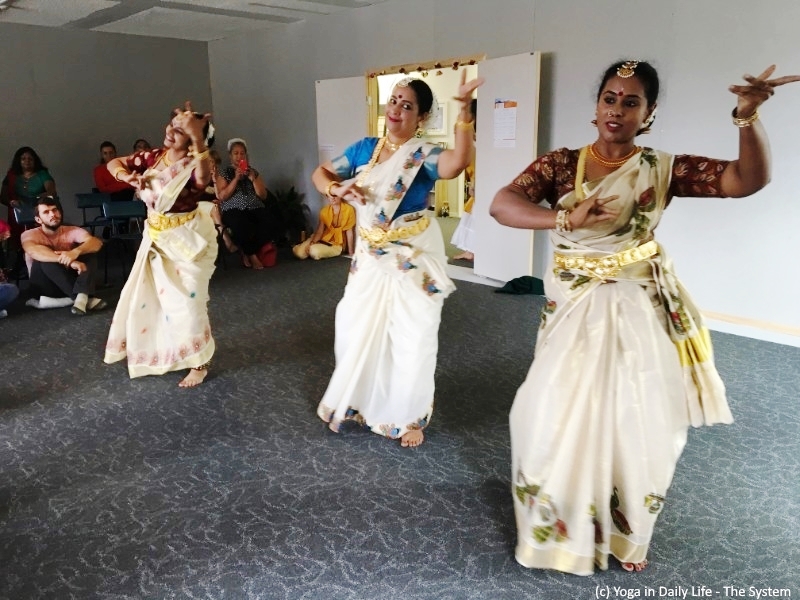 All bhaktas from Yoga in Daily Life New Zealand were filled with joy to have been part of this auspicious occasion and thank Vishwaguruji for his presence, his blessings and his tireless work to establish world peace around the globe.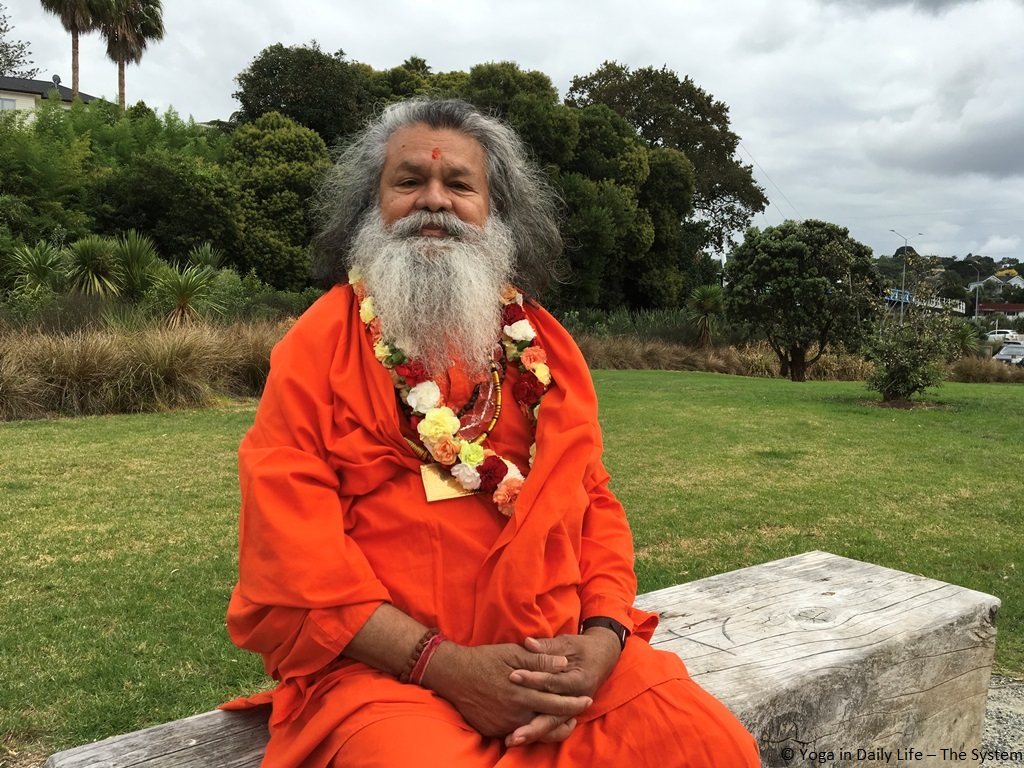 More reports about the New Zealand programs can be found on YIDL.org