Indian Republic Day and Peace Tree planting ceremony in Jadan Ashram
26 - 28 January 2019, Om Ashram, Jadan, Rajasthan
26 January 2019 - Celebration of the 70th Republic Day of India in Om Ashram with children, director and teachers from Om Ashram school and college.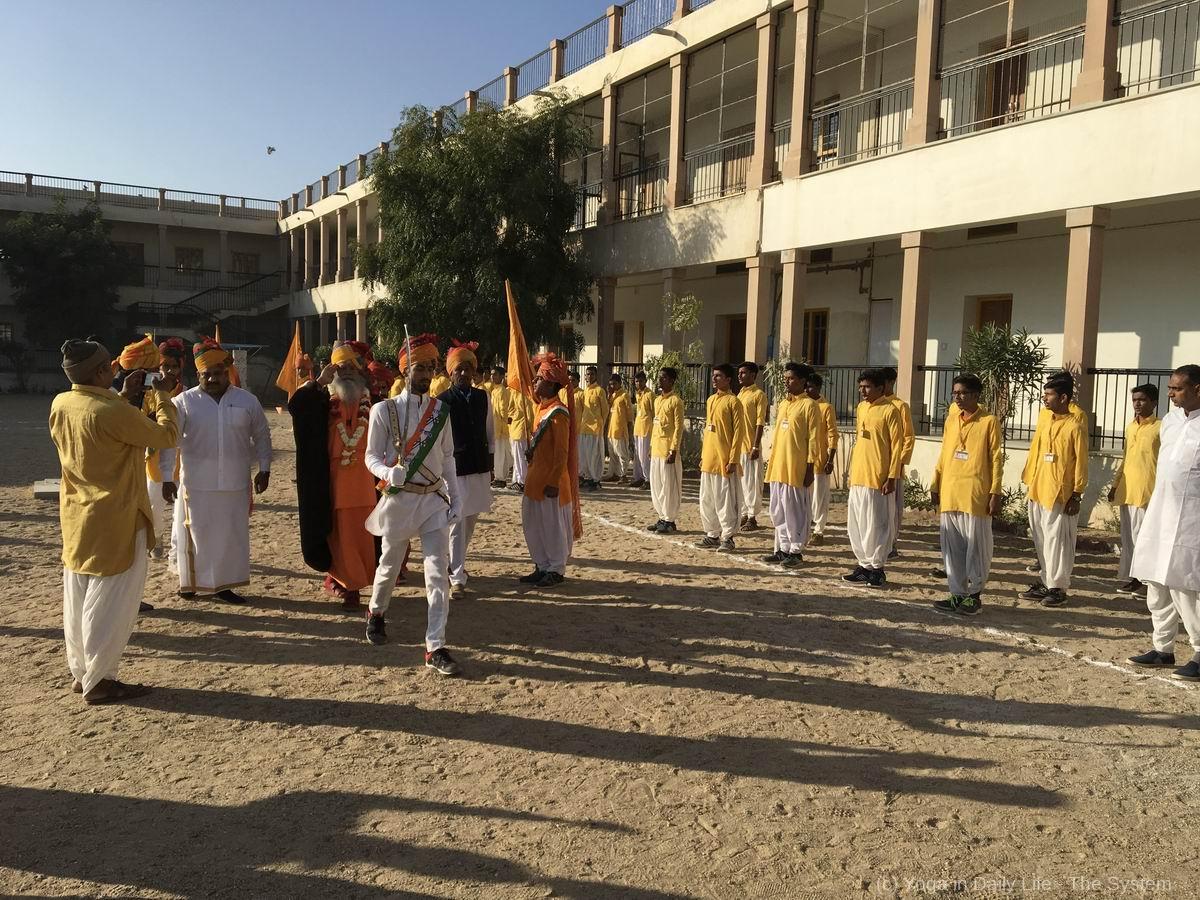 More pictures of celebration link to Om Ashram website.
---
28 January 2019 - Vishwaguruji planted a special banyan tree representing world peace and environmental protection, awareness on the top of the hill near Jadan School. This is the 150th World Peace Tree planted by Vishwaguruji worldwide.
Read more about planting the 150th World Peace Tree