News from the Kumbha Mela
Every day more people are arriving in Prayagraj, as the official bathing days approach...
The Sri Alakhpuriji Siddha Peeth Parampara traditionally has a camp at the Kumbha Mela for those of Vishwaguruji's bhaktas from India and around the world who have announced their intended participation on the sacred bathing dates.
It is time for events, meetings and socializing in Akharas and it is customary that during the Kumbha Mela, the Mahamandaleshwars give a bhandara (festive meal) to all other Mahamandaleshwars, sannyasins (monks), Mahants (heads of ashrams), and devotees of their Akhara. Mahamandaleshwar Swami Gyaneshwarpuriji is present at the moment at the Kumbh Mela and represents Vishwaguruji and our Parampara on such events.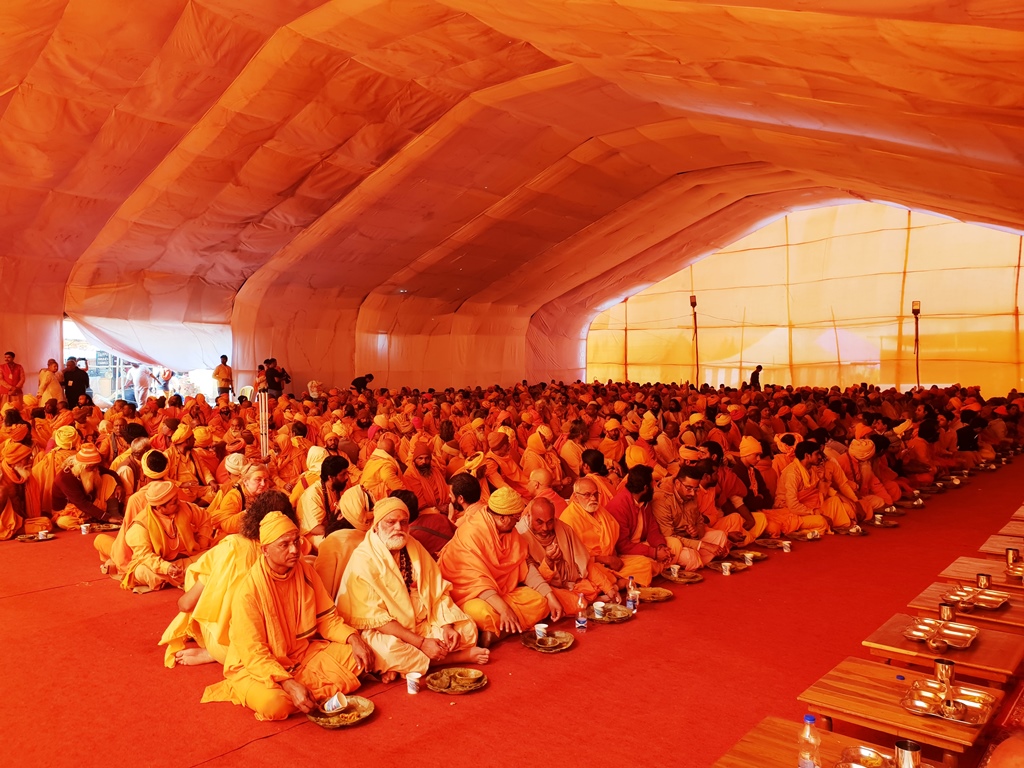 Between many events, on 13 January Mahamandaleshwar Swami Gyaneshwarpuriji represented Vishwaguruji on the opening ceremony of the P.P.M. Hospital (Prakhar Paropkar Mission Hospital). For the last 6 Kumbha Melas, Mahamandaleshwar Prakarji Maharaj has been running free hospitals. After the opening ceremony, various guests spoke to the occasion.
Also present were: Health Minister, Mr Ashwani Kunar Chaube; Acharya Mahamandaleshwar Vishokanandji; Karshni Peethadishwar Gurusharanandji and many others distinguished guests.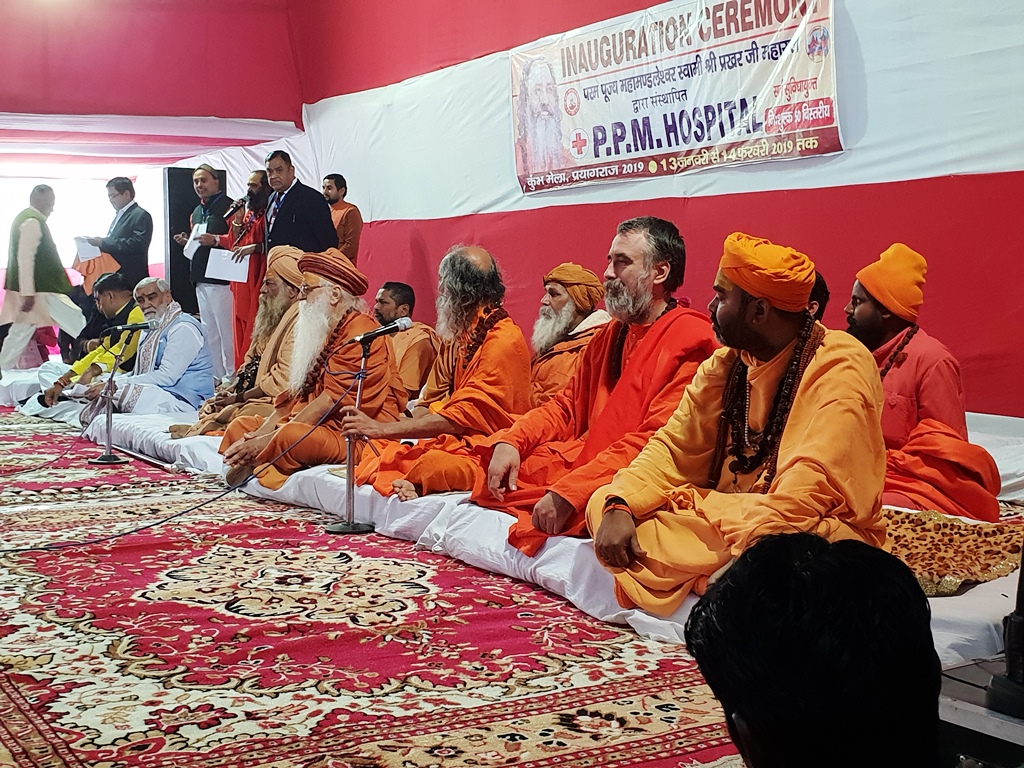 First Shahi Snan (holy bath), 15 January 2019
On the auspicious day of Makar Sakranti, was the first procession and Shahi Snan (bathing of Saints) from all akharas. In the early hours of brahmamurta (pre-dawn) Mahamandaleshwar Swami Gyaneshwarpuri with his group was already in the Mahanirvani Akhara camp. Around 5am the procession slowly started on the 4km journey to the Sangam (confluence of the three Holy Rivers) where all took a holy dip in Mother Ganga (River Ganges)
This time one could really feel the spirit of vasudeva kutumbakam - 'the whole world is one family'. At the beginning there were around fifteen people with the chariot, but by the time the procession arrived at the Sangam, there were already more than fifty people walking with Mahamandaleshwar Gyaneshwarpuriji's chariot.
The feeling was beautiful, as the Kumbha Mela processions of many beautifully decorated carriages always are, with a lot of devotees and people greeting the procession with a shower of flowers and "Hara Hara Mahadev" greetings.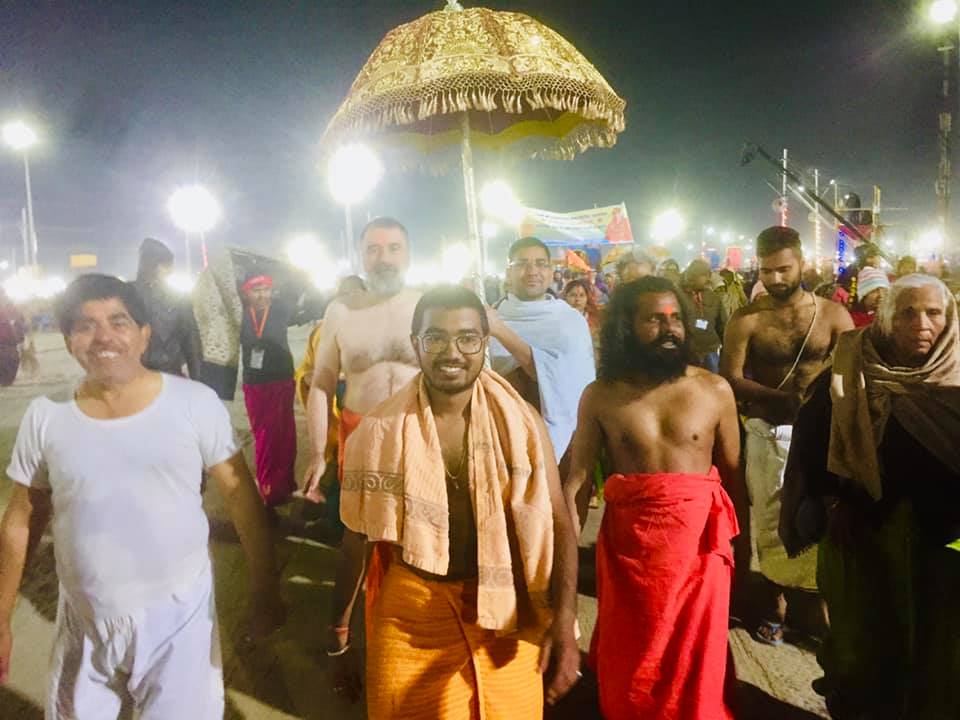 Naturally, being winter, it was cold and with a very cold breeze, but nothing stopped our group from taking a dip.