Kumbha Mela 2019
Prayag, India - Kumbha Mela 2019 - the largest spiritual gathering on Earth.
According to a legend, the "nectar of immortality" was spilled four times on the face of the Earth from a pitcher (kumbh) and argued over by Gods and Demons in a battle that lasted for 12 days in the ancient Vedic times. These four locations are now venues of the festival (mela) which takes place over a 12 year period, every three years at one of the nectar-spots (Prayag, Haridwar, Ujjain and Nasik).

This year's Kumbha Mela is happening in beautiful Prayag, also called "The Sangam city" because the holy rivers Ganga, Yamuna and Saraswati come together in that holy place.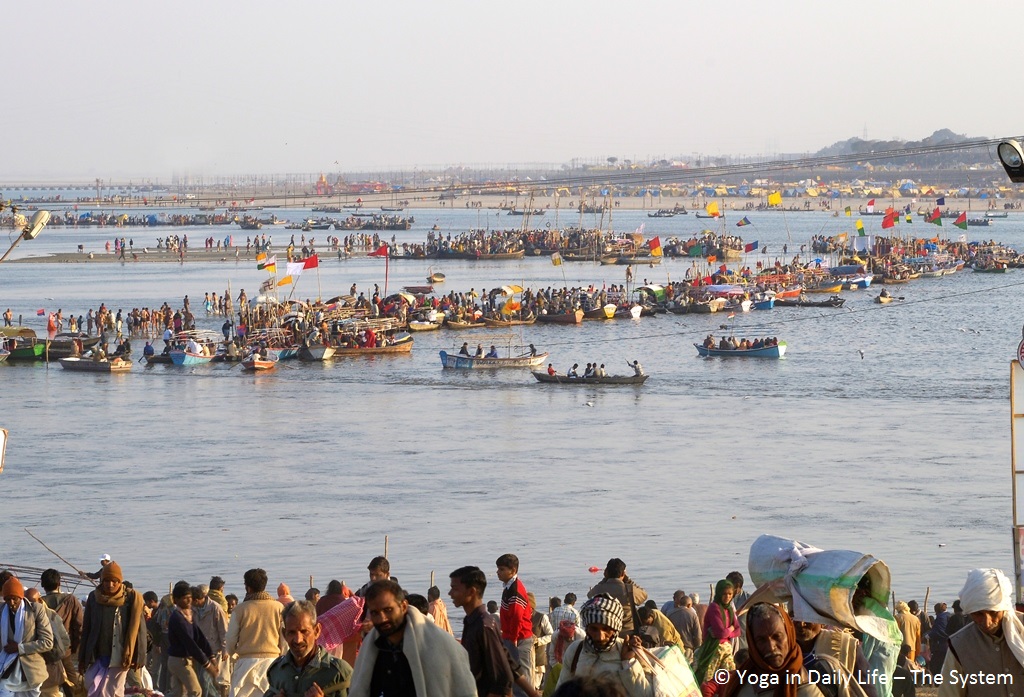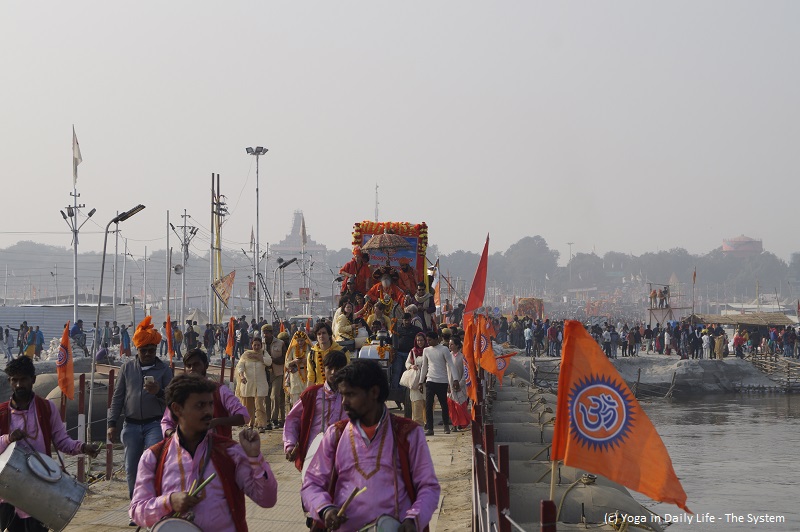 The privilege of opening the Mela and leading significant baths goes to Akharas (Hindu monastic orders) and their Mahamandaleshwars (Akhara leaders). The Maha Nirvani Akhara to which His Holiness Vishwaguru Mahamandaleshwar Paramhans Swami Maheshwaranandaji belongs, had the Peshwai procession on 1 January 2019. The Peshwai marks the arrival of the members of an Akhara to the Kumbha Mela.
On 14 April it will be the 21 year anniversary of Vishwaguruji's inauguration as Mahamandaleshwar of Maha Nirvani Akhara which took place at the Haridwar Kumbh Mela in 1998.