Festive Season seminar with Vishwaguruji in Vép, Hungary
7 - 9 December 2018
December is always the season of great satsangs, seminars and remembering of holy saints for the Yoga in Daily Life group.
It is time to gather together with Vishwaguruji and the big Yoga in Daily Life family in Vép, Hungary and in the largest European Yoga in Daily Ashram in Strilky, Czech Republic. This is the time of the anniversary of Sri Mahaprabhuji's Mahasamadhi (liberation from mortal life), and the time of other spirtual holidays, Christmas and New Year.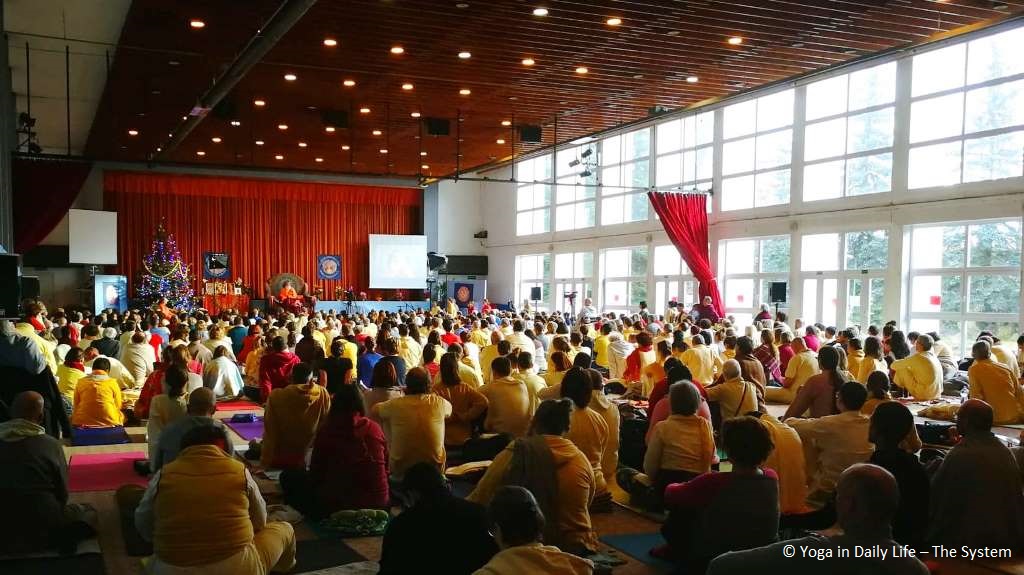 "The Earth is not only a planet but a living planet, where God's creation exists. The Earth is balanced, it is only human activity that makes it imbalanced," so said Vishwaguruji on Saturday evening.
The highest mountain range on Earth is the Himalayas, where great saints and sages have been living for the wellbeing of all. The Yoga in Daily Life spiritual lineage comes from great saints, Sri Alakhpuriji and Sri Devpuriji, who were living in the area north of Badrinath and between Satopanth Lake and Swargarohini. After a great satsang about that interesting subject, a video was presented as a record of the Yoga in Daily Life group who made the pilgrimage to the gufas (caves) of Sri Alakhpuriji and Sri Devpuriji during September 2018.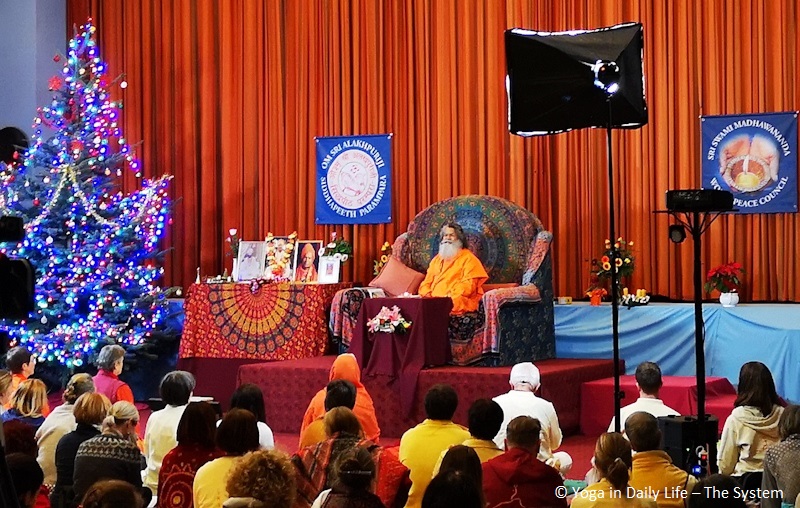 Vishwaguruji highlighted again the importance of nourishment and positive thinking for good health. Through yoga practice we are developing positive human qualities such as wisdom, which indeed is the only quality that comes with us after this life. Faithfulness and continuity on the one spiritual path, staying in the 'boat' of satsang and following the teachings of the Parampara (lineage) is the only way to moksha (liberation). The desire to change and leave for something easier or better comes from the tri-tapas (obstacles). Kusang (bad company), tends to 'eat away' at us like termites and worms that eat the strong trunk of a tree from the inside.