Annual Summer Sadhana at Mahaprabhu Dip Ashram in Strilky
17 - 31 August 2018
Yoga aspirants from around the world have gathered together at this year's Summer Sadhana Seminar at Mahaprabhu Dip Ashram, in Strilky, Czech Republic, to purify body, mind and soul in the cleansing presence of their Gurudev.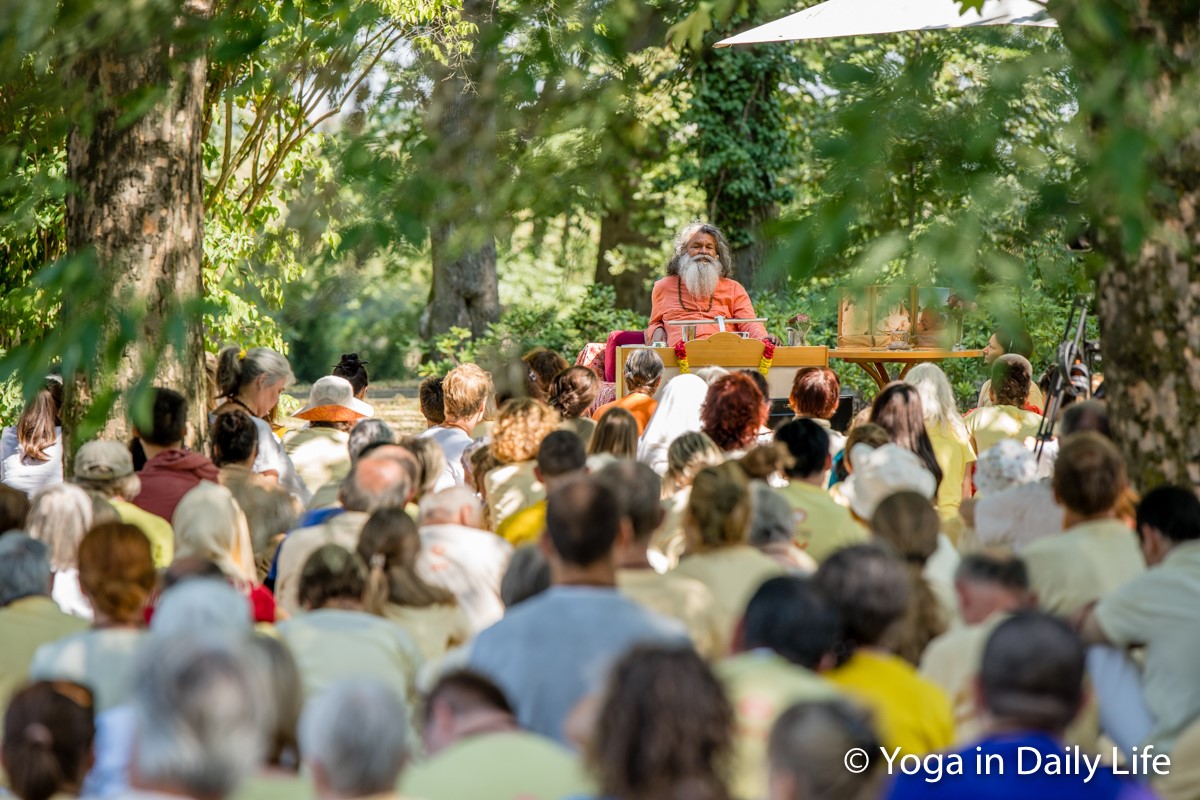 Along with the divine blessings of practising with Vishwaguruji, participants are benefiting greatly from the wisdom and knowledge of Gulabji Kothari, renowned author of books about the spiritual science of yoga, and editor of the popular Rajasthan Patrika newspaper. His lectures are spoken from the heart, not only feeding the minds of students, but also quenching their thirsty souls.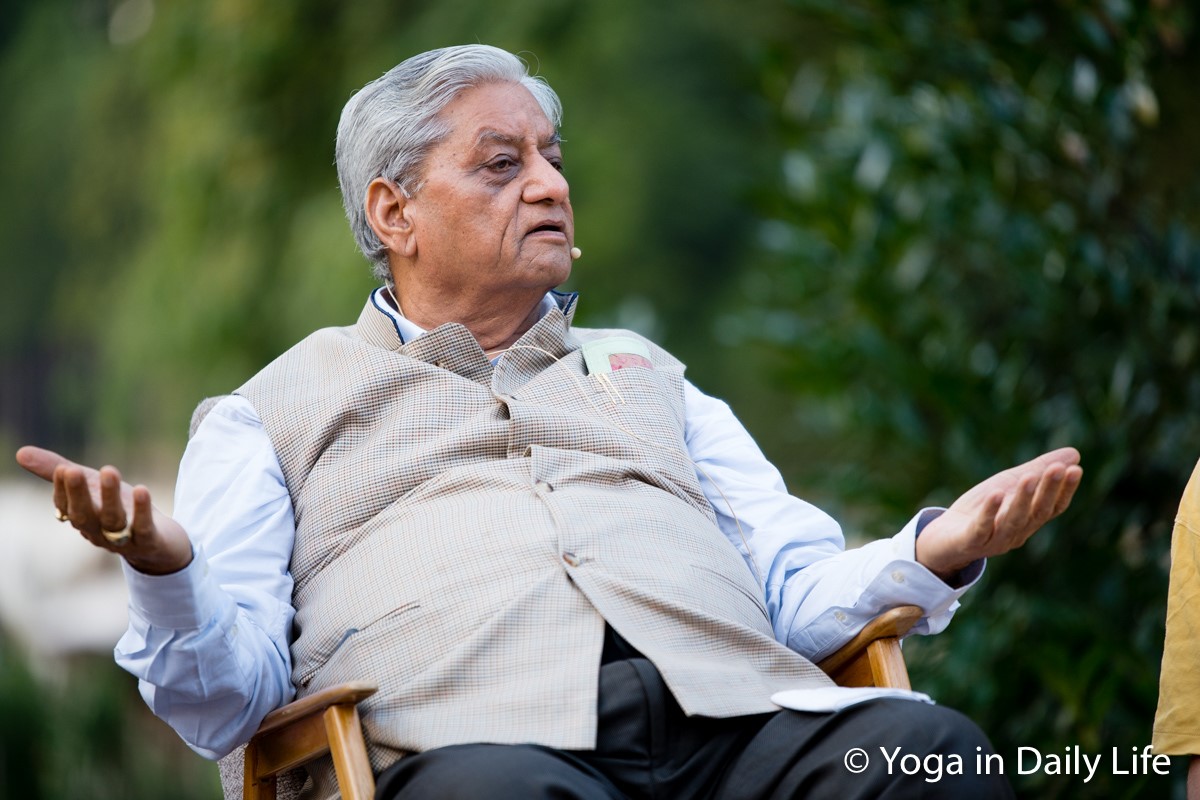 Morning sessions with Vishwaguruji take place under the cooling shade of the grand old trees of the park, which have now witnessed so many Yoga in Daily Life programs over the past 20 years and as Vishwaguruji says, "are like our grandparents, lovingly watching us learn and grow."

The hot summer days with their full program of practice sessions and karma yoga, culminate in warm evening satsangs on the meadow - "sitting in the lap of the Divine Mother", blessed by the love, wisdom and devotion of time shared with Gurudev, friends and family, in a positive spiritual environment.