Vishwaguruji's satsangs and lectures in Jaipur and Kailash
10-14 August 2018
It is summer in India, but last week was very hot according to the season. His Holiness Vishwaguru Maheshwaranandaji spent a few days in Jaipur and Kailash Ashrams before leaving for Europe.
There was a satsang held for Vishwaguruji's birthday in Jaipur, where the meditation hall was full of Indian and European bhaktas. Vishwaguruji was congratulated for his birthday with colorful flower malas, sweets, bhajans and speeches from different representatives.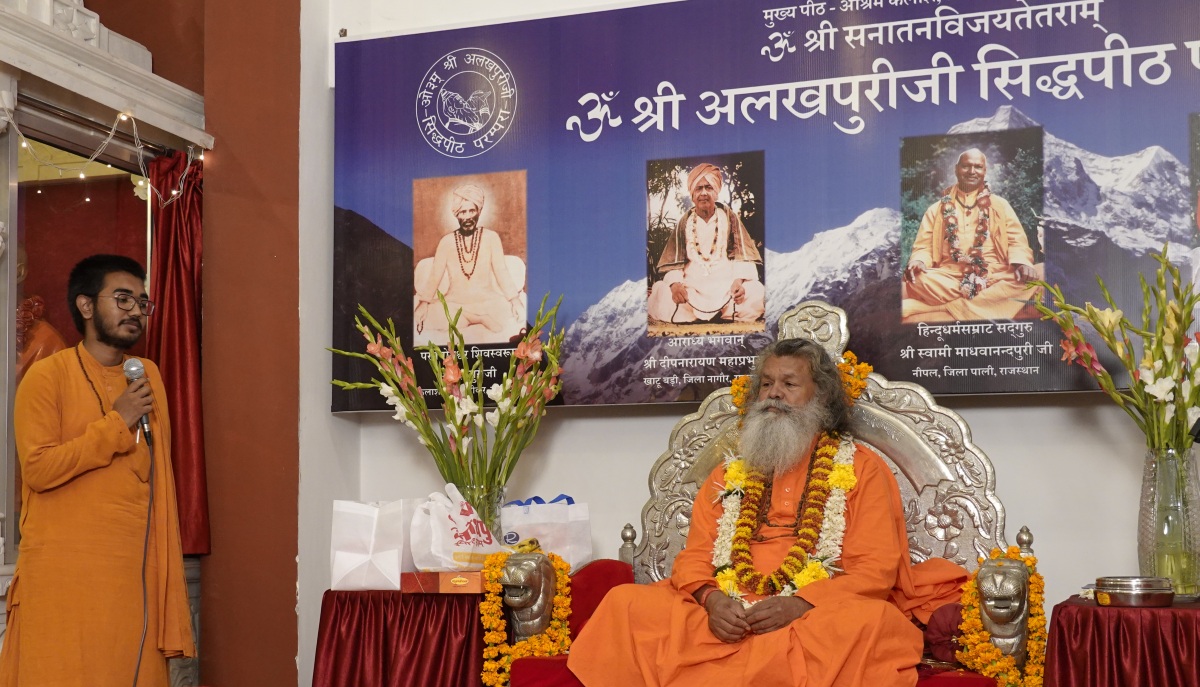 The next day, Vishwaguruji gave a lecture in the University of Rajasthan about Sanskrit and its vital importance today in preserving India's culture and heritage.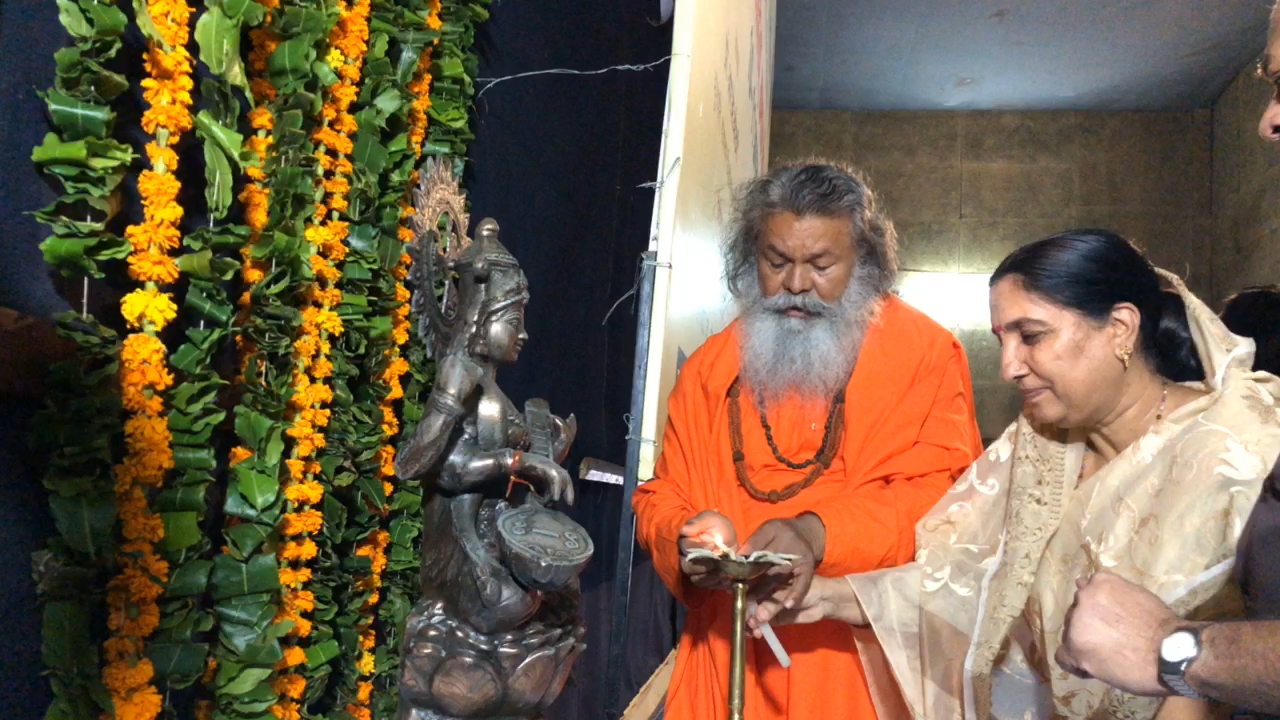 Lightning the flame of knowledge in front of Saraswati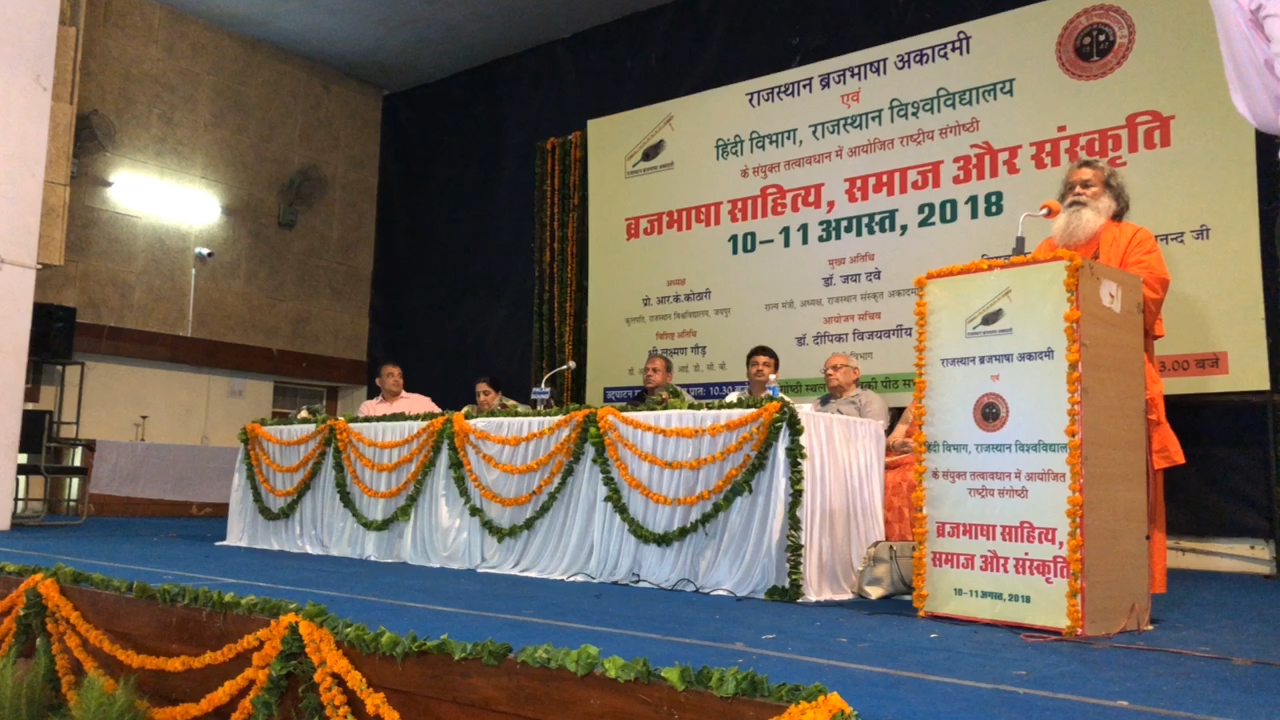 After Jaipur, Vishwaguruji and group of bhaktas headed towards Kailash Ashram in Sikar, Rajasthan, where Sri Svayambhu Devpuriji lived. The arrival of the Living Light to the abode of Sri Devpuriji attracted many Indian bhaktas from the surrounding villages, and the whole day became a constant satsang with Vishwaguruji.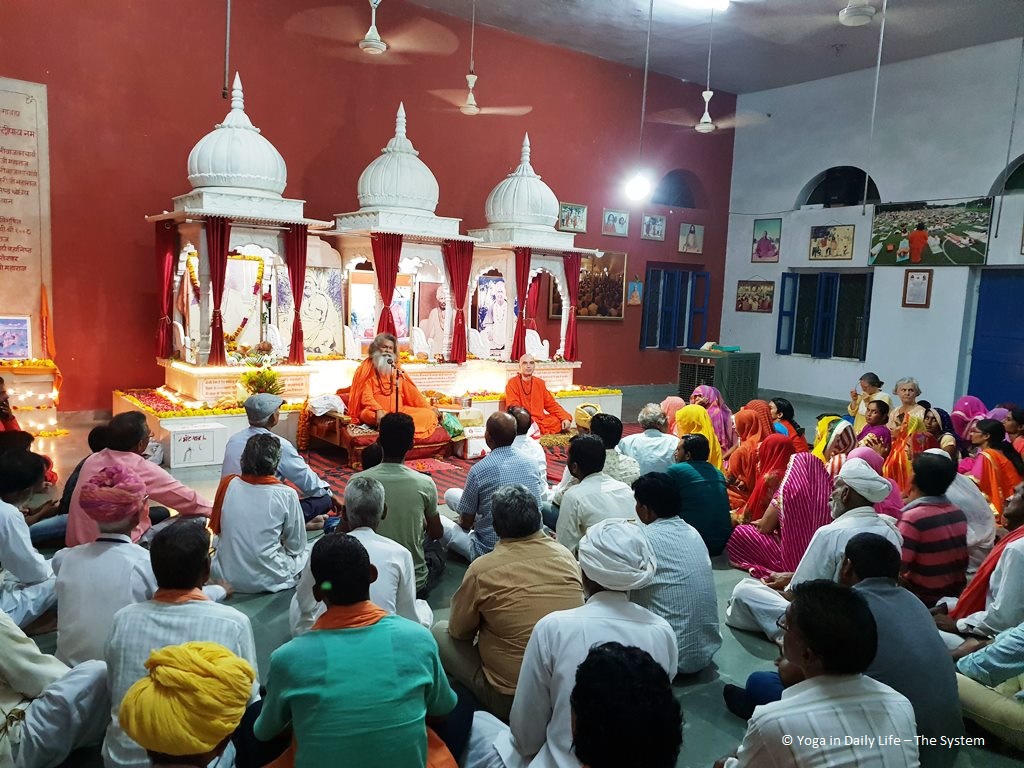 A primary school in a nearby village called Nada, invited Vishwaguruji as their special guest to inaugurate their statues of Sarasvati and Ganesha, the gods of knowledge, science and trained intellect. On another day, there was also a starting ceremony in the small city of Bay for an elementary and secondary school, where hundreds of students listened the words of Vishwaguruji.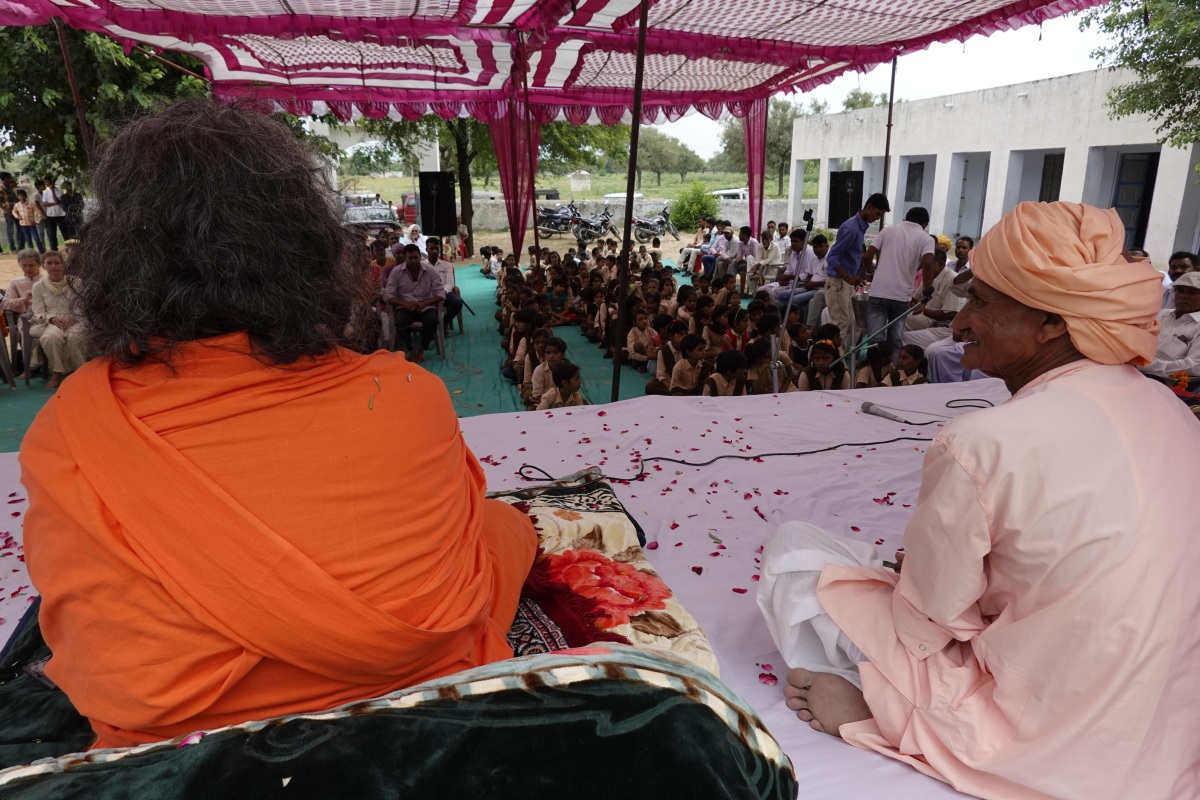 On the day of Vishwaguruji's birthday (according to the lunar calendar) many guests visited Kailash. There was constant bhajan singing, and bhaktas came to pay their respects to Gurudev. His darshan and the atmosphere of Kailash Ashram, where Sri Devpuriji resided, gave the reason to celebrate and uplift the soul. A video was shown commemorating Sri Holy Guruji Madhavanandaji, in which he talked about guru bhakti (devotion to the guru) and its development throughout the soul's spiritual unfoldment.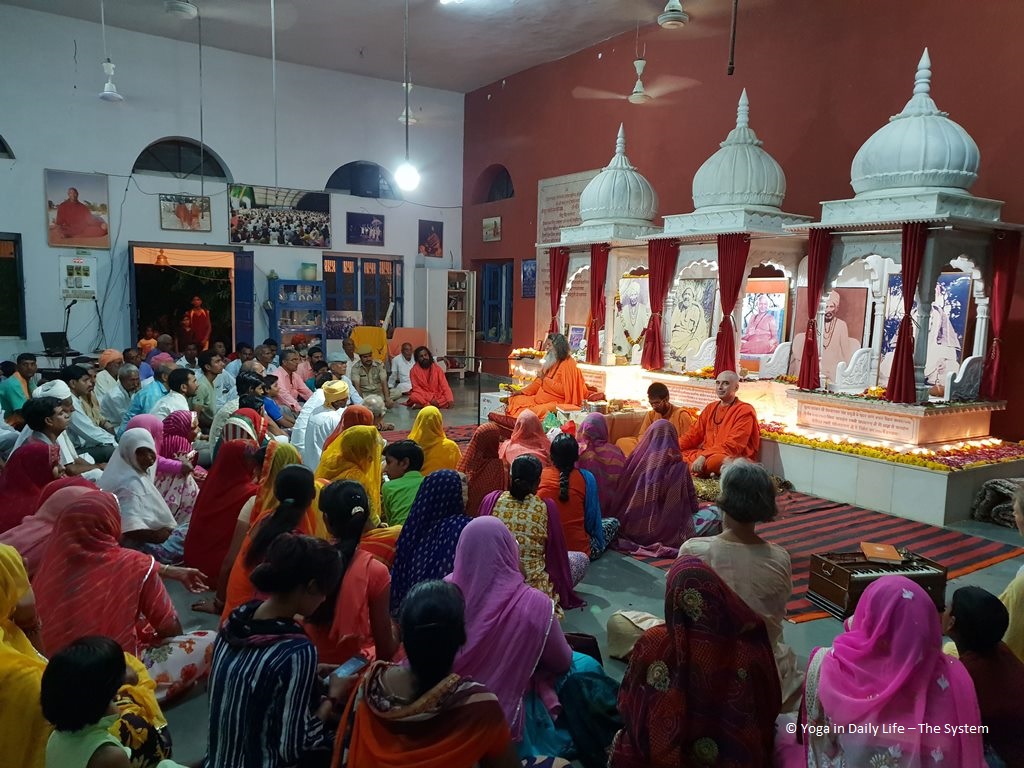 The peak point of the celebration was the evening puja performed in the Shiva Mandir in Vishwaguruji's personal presence. Those who could take part in the celebration, sang together and performed the puja, while soaked in bhakti, devotion.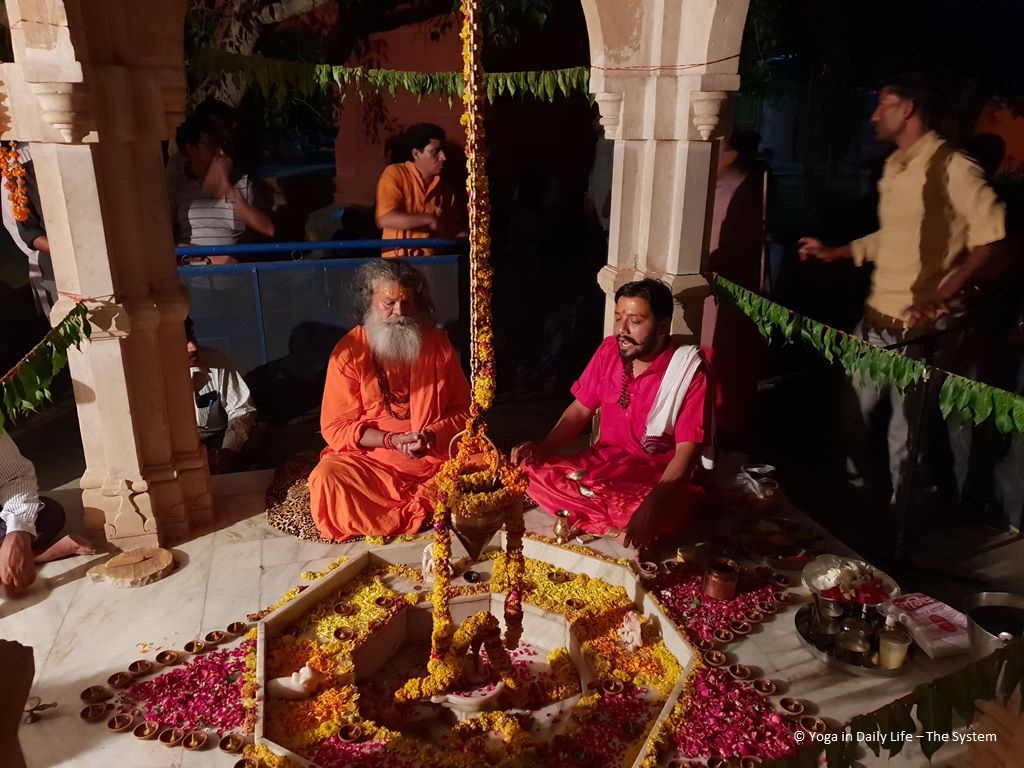 The overnight bhajan singing and the morning puja before departure continued into the next day, when the celebration included a bandhara (feast) on the day of Sri Devpuriji's Mahasamadhi anniversary satsang.
The richness of Indian culture, full of spirituality even in these modern days, is a great hope to the whole world that Sanathan Dharma, the Eternal Principle, remains and guides humankind on the path of spiritual development.
From media:
Vishwaguruji visited 1st India News channel, Rajasthan. After the office tour Vishwaguruji gave an interview about the Indian culture today. Most of this video talks about Vishwaguruji's work in Europe.