Vishwaguruji's programs in Rajasthan, India, July 2018
Besides important events, meetings, inspiring satsangs and various celebrations, Vishwaguruji always finds time to take care of everyday life in all ashrams of Sri Alakhpuriji Siddha Peeth Parampara in Rajasthan. His every moment is filled with love and care about every detail of life in the ashram and the surrounding area community, and most of all, on all his disciples, devotees and karma yogis. Here are just some fragments from his busy schedule during this summer visit.
On 19 July 2018 Vishwaguruji visited Sri Alakhpuriji Siddha Peeth Parampara Ashram where many bhaktas have gathered from all around the vast area of the desert, to listen to his words of wisdom. Under the heavy monsoon clouds, several sandalwood trees were planted in the ashram with Vishwaguruji's guidance.
On 21 July 2018, Vishwaguruji was invited to Kabir Ashram in Sojat to meet the respected Swami Jitendranandji Saraswati, disciple of Sri Bharati Tirtha Mahaswami the Shankaracharya of Sringari Math - South India. Many people gathered to attend this meeting and to hear the satsang of many revered sadhus.
In the presence of Vishwaguruji, a new bus stop has been officially opened in front of the OM Ashram gates in Jadan, to allow easier access for all the pilgrims and visitors.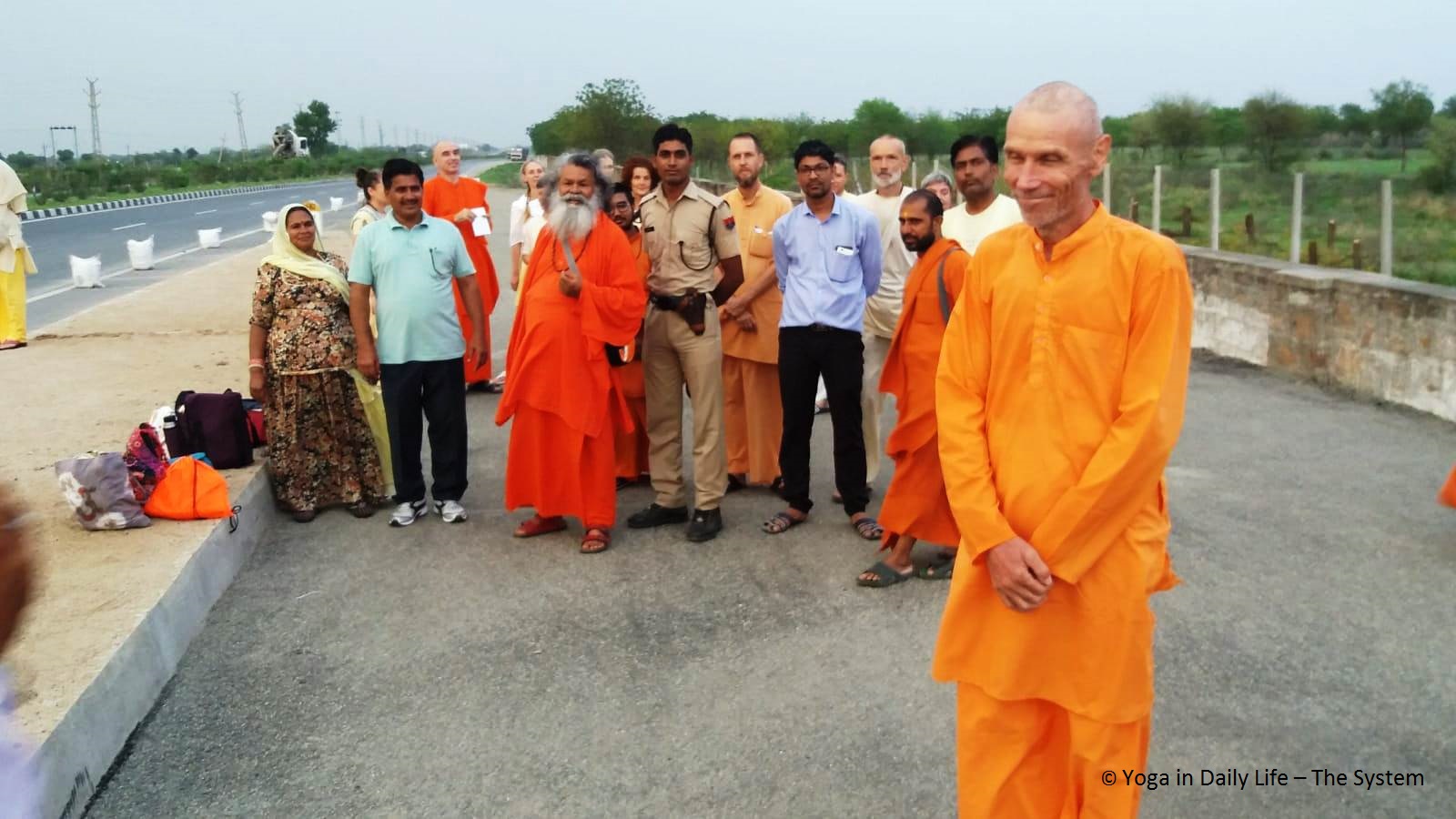 A bull named Surya has been living in Jadan Ashram for the past 15 years. Similarly to the bull Nandi, who always resides at Lord Shiva's side, Surya also has a shelter near the Shiva Mandir (temple) of the ashram and he always enjoy Vishwaguruji's visit.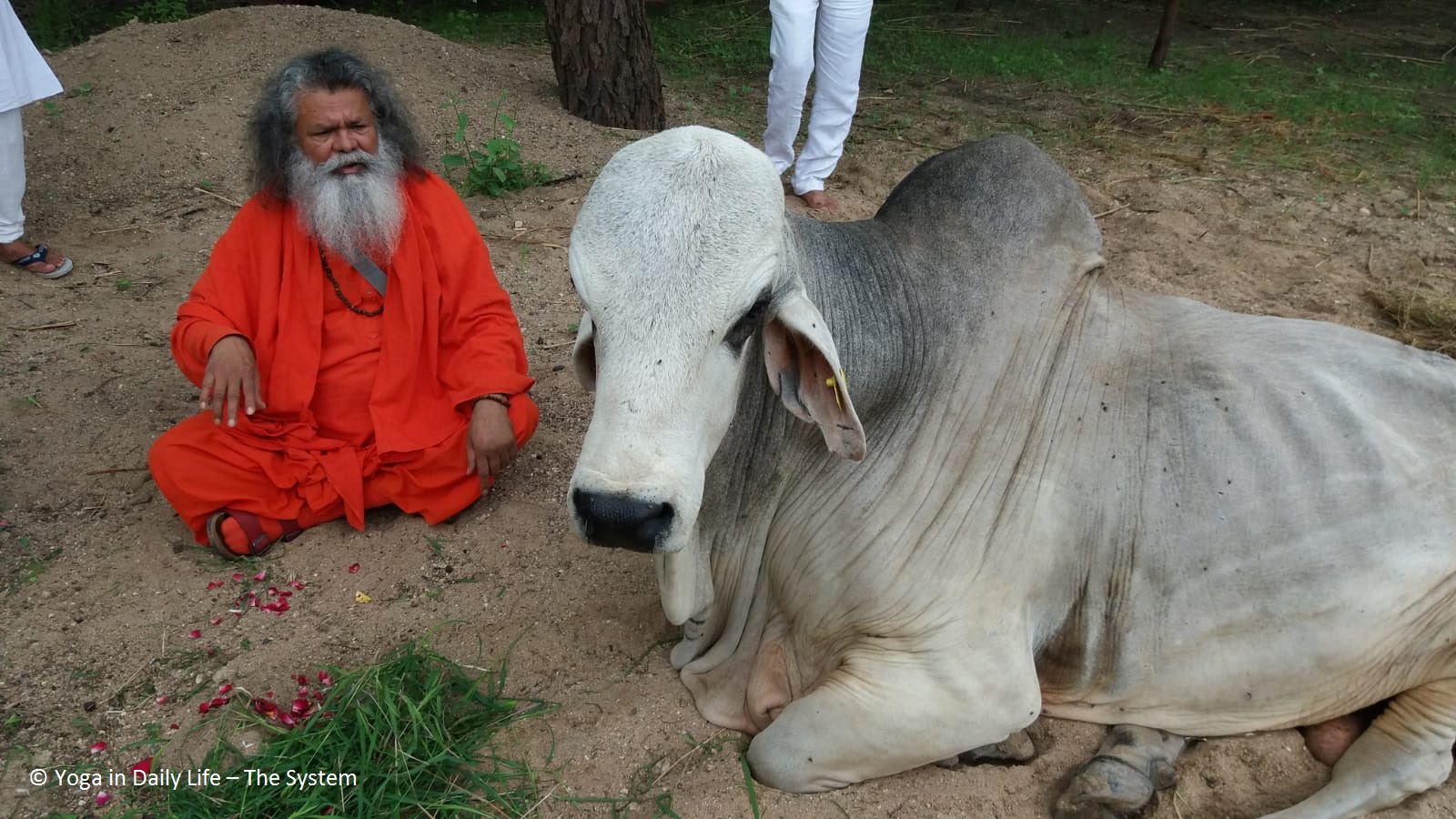 As always, Vishwaguruji visited the homes of many bhaktas - this time bhaktas from Sojat and surrounding areas were blessed with his darshan.
Children from Nipal Ashram Elementary School received the gift of new umbrellas, in time for the rainy season.