Summer spiritual Yoga Retreat in Vép, Hungary - 2nd week
It is already 25 years that Yoga in Daily Life Summer Seminars have been held in Vép, Hungary with His Holiness Vishwaguru Mahamandaleshwar Paramhans Sri Swami Maheshwaranandaji, and the tradition has continued this year with the program taking place from 29 June to 13 July 2018.
These summer weeks were especially gracious to participants with the hot sunny weather changing sometimes to cooler cloudy periods.
During the second week of the Yoga in Daily Life Summer Retreat in Vép, Hungary (6 - 13 July 2018), the different level yoga programs (beginner and advanced asana-pranayama-relaxation course, Kriya Anusthan, as well as youth and children's programs) continued. Vishwaguruji has again blessed seminar participants with many lectures, satsangs and his darshan.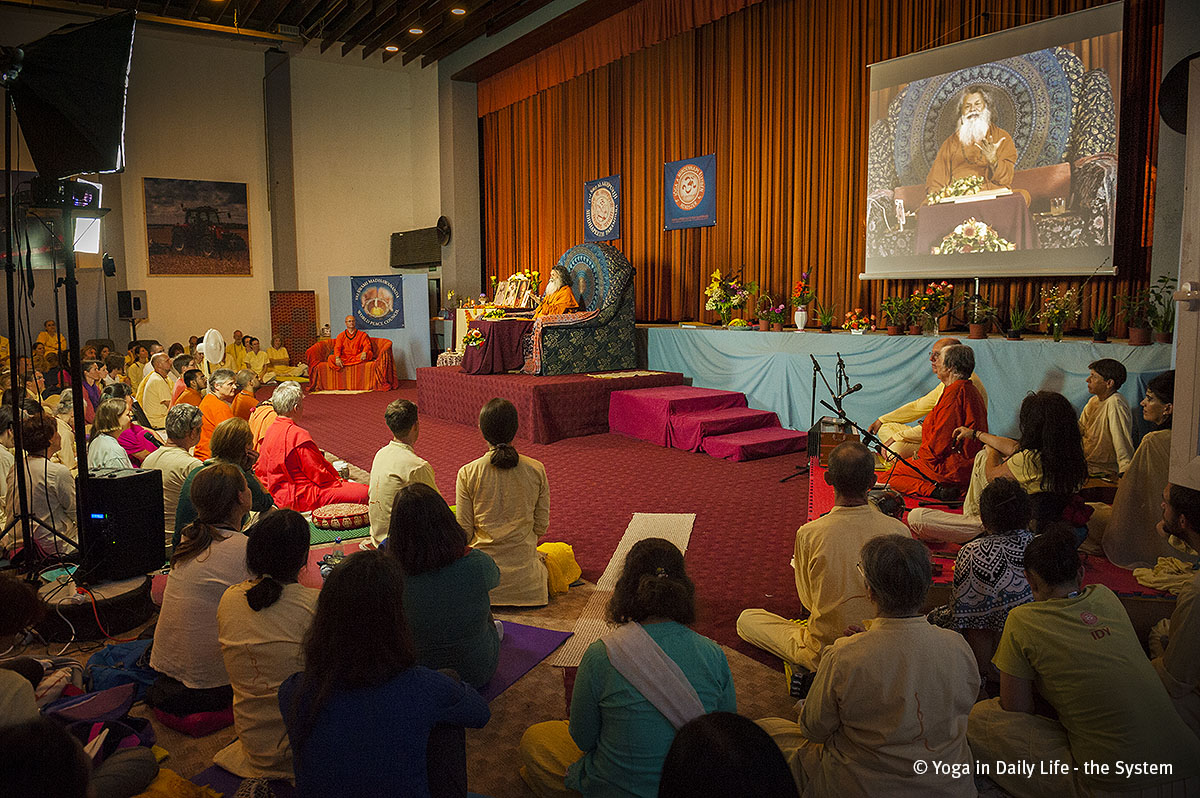 The main topic of the summer retreat was Hatha Yoga. That is by definition the way of uniting two forces to become balanced. HA and THA means the sun and moon, symbolizing two forces alternating in the body. According to traditional, authentic yoga literature and the original teachings, Hatha Yoga is the path of practice and purification - internal, as well as external.
Hatha Yoga emphasizes cleansing processes, body postures, and regulation of breathing as a means to spiritual perfection. There are six purification techniques that pertain to Hatha Yoga, called Shatkarma Kriyas or Shatkarmas: NETI, DHAUTI, NAULI, BASTI/SHANK PRAKSHALAN, KAPILA BHATI and TRATAK. Shatkarmas purify the body and make it clean, strong and free of diseases. Practice of shatkarmas removes toxins and enhances concentration, and the flow of prana into the organs is improved.
In the lectures, Vishwaguruji spoke in detail about the theory and effects of Hatha Yoga Kriyas and there were also practical demonstrations by Yoga in Daily Life teachers.
Our own life experience reveals that people's natures are varied, according to their predisposition, differing thoughts, feelings and goals. Corresponding to this variety in human nature, there are four Yoga paths that take into account people's inclinations. The four yoga paths include Karma Yoga (the path of selfless action), Bhakti Yoga (the path of devotion and love), Raja Yoga (the path of self-discipline) and the Gyana Yoga (the path of knowledge).
Vishwaguruji emphasized that we need the methods and approaches of Hatha Yoga in each yoga path. For example, Bhakti Yoga is an emotional path and the emotions are changing like waves - sometimes up, sometimes down. The regular practice of Hatha Yoga helps us to balance and regulate the emotional waves by willpower and physical and spiritual purity. Vishwaguruji underlined that with an example: an airplane is accelerating on the runway, it shakes, but when it rises to the sky, it flies smoothly towards its destination.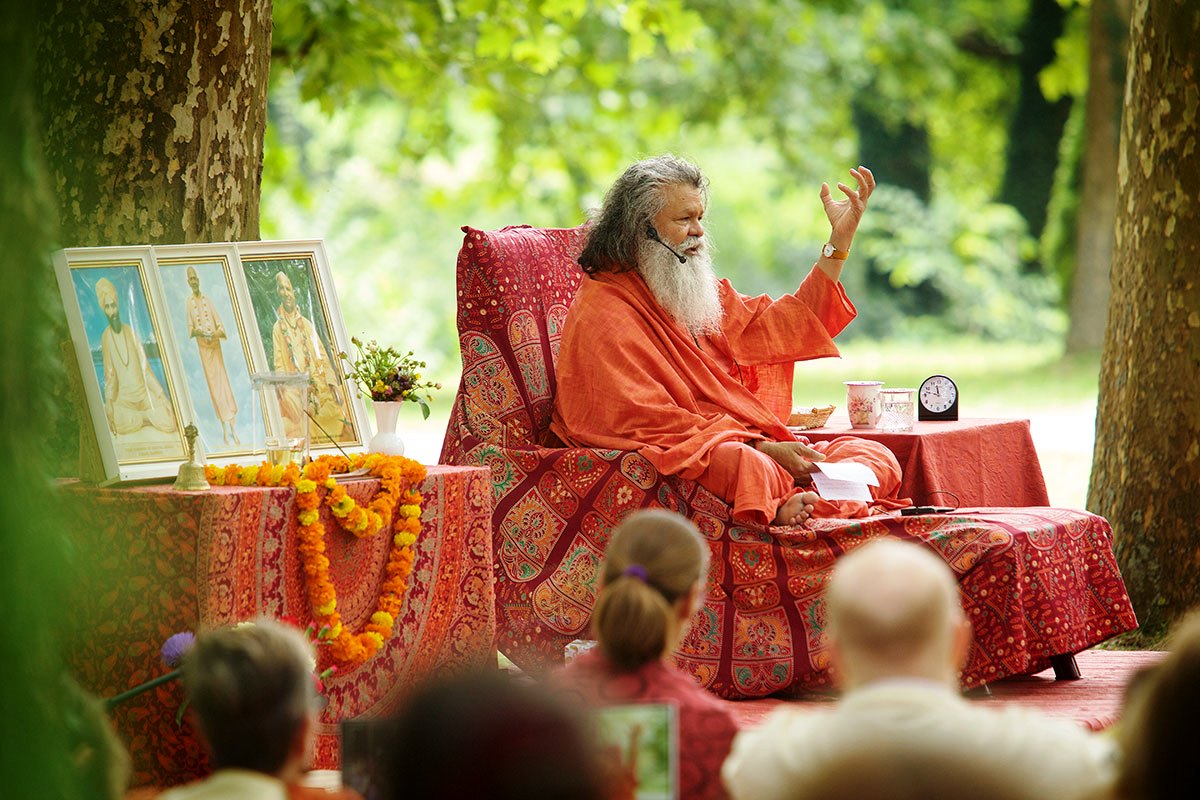 Continuing their stay in Europe, Mahant Swami Phoolpuriji and Swami Avatarpuriji from Jadan Ashram in Rajasthan, shared their experiences and joy of being together with the 2nd week group, as they had in the 1st week.
Mr Kovács Károly - Krishnanandji, president of the Hungarian Yoga in Daily Life organization and the main organizer of the Vép Yoga Retreat, resonated with Vishwaguruji's words in his farewell speech, when saying how great a gift to the devotees is the presence and teaching of the Master, and the communion with fellow disciples. He said that all karma yogis are grateful to serve God through the service of the community and eagerly await the next reunion with Vishwaguruji and fellow devotees.