Gurupurnima Satsang with Vishwaguruji in Vienna
28 June 2018
On Gurupurnima day there is a special constellation between the sun and the moon. On Gurupurnima the light of the sun touched the Earth for the first time. When the light appeared on Earth, life began. Gurupurnima is also the day when we commemorate the great saint and sage Ved Vyasa, who wrote down the Vedas.
In 2018, the rare celestial occurrence of thirteen lunar months is taking place, and this is why Gurupurnima is celebrated twice this year, first was on the full moon day of June 28 in Vienna, and second will be on the full moon day of July 27, which Vishwaguruji will be celebrating in India.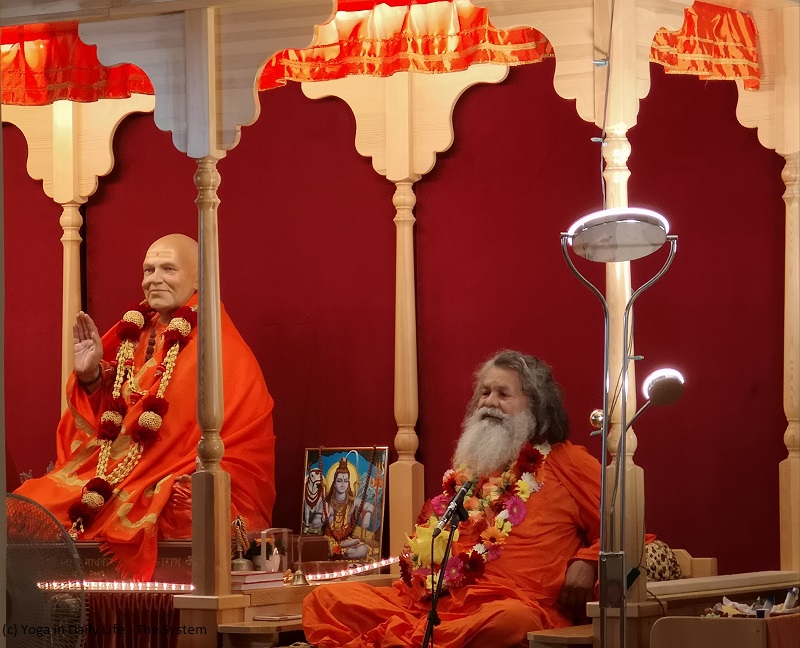 After a long time, the devotees in Vienna were fortunate to celebrate Gurupurnima with Vishwaguruji together with friends from Austrian yoga centers and neighboring countries.
It was a cordial 'yoga family reunion'. Several long-time disciples from different countries talked about their experiences on the yoga path and the meaning of Gurupurnima. In his discourse, Vishwaguruji recalled that all living beings are united by the one and same Atma (the Divine Self).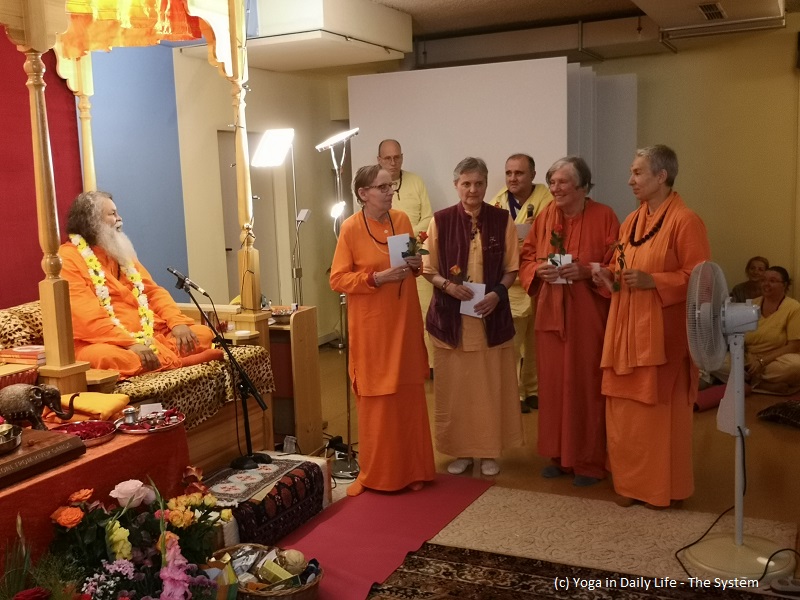 Vishwaguruji said, "No matter which tapasya (asceticism) and sadhana (practice) you accomplish, you will not see God – because God is right in front of your eyes – but you cannot recognize it because you do not want to accept it. God lives in every living entity, but we do not see it. The saints and spiritual masters are here to open our eyes and to make us aware of this reality. We are human and should follow the human dharma. The human dharma means to protect – protecting nature, protecting life, protecting all beings. Protecting means spreading love, peace, harmony – only this will save the world!"