Meeting with President of India
On 17.01.2018, Vishwaguru Swami Maheshwaranandji met with His Excellency Shree Ramnath Kovind, Honorable President of India, at Rashtrapati Bhawan, New Delhi.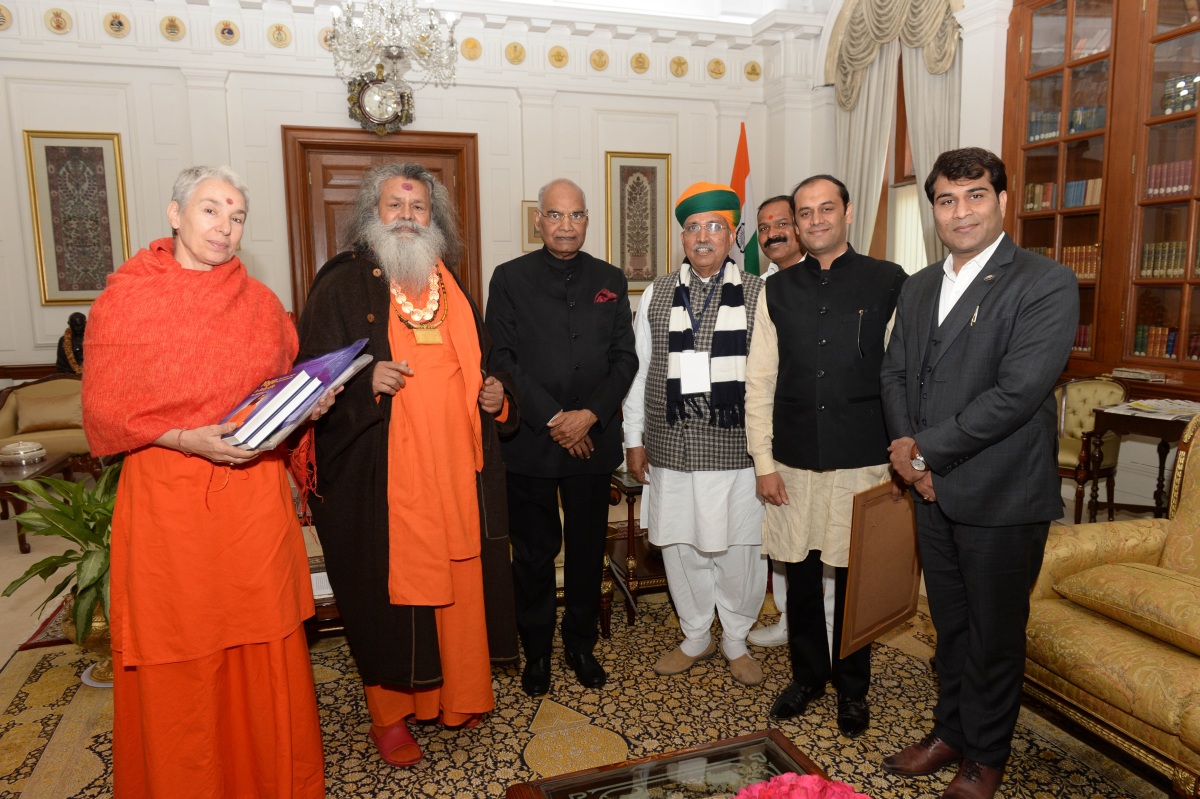 Among other topics, they discussed current affairs in India, Akhand Bharat (undivided India) and Vishwa Shanti (universal peace).
Vishwaguruji also presented the President with a framed illustration of his main construction project, Om Ashram in Rajasthan, as well as copies of his books, 'Yoga in Daily Life, the System' and 'Hidden Powers in Humans'.
Union Minister Shree Arjun Meghwal Ji, Sadhvi Uma Puri, Mr. Devilal Meghwal, and secretary Mr Kapil Agarwal and family, were also present on this special occasion.