Hungary hosts another great international Weekend Seminar with Vishwaguruji
Vép, Hungary, 8 - 10 December 2017
After the weekend seminar in Strilky, His Holiness Vishwaguru Maheshwaranandaji visited Vép in Hungary, continuing celebrations of the Mahasamadhi (liberation) anniversary of Sri Deep Mahaprabhuji, as well as the approaching festive season holidays.
In his inspiring lectures to the large audience of Yoga in Daily Life practitioners and disciples, His Holiness Vishwaguruji talked about the big obstacle on the spiritual path that is fear: "You have to face your fear. If you know that you are immortal, you will become fearless. Existential fear shows that you think that others can affect your life. When you trust in your abilities, you become independent and fearless."
In connection to the topic of fear, Vishwaguruji continued his lectures addressing stress management. People had more freedom a few decades ago, but they wanted more and the 'modern life' was created. Freedom of the couples is the basis of good relationships. The ultimate stress management lays in the family, where family members support each other.
Vishwaguruji offered three physical techniques for releasing stress quickly during the day. However, he pointed out that meditation with a personal mantra remains the best solution against mental stress.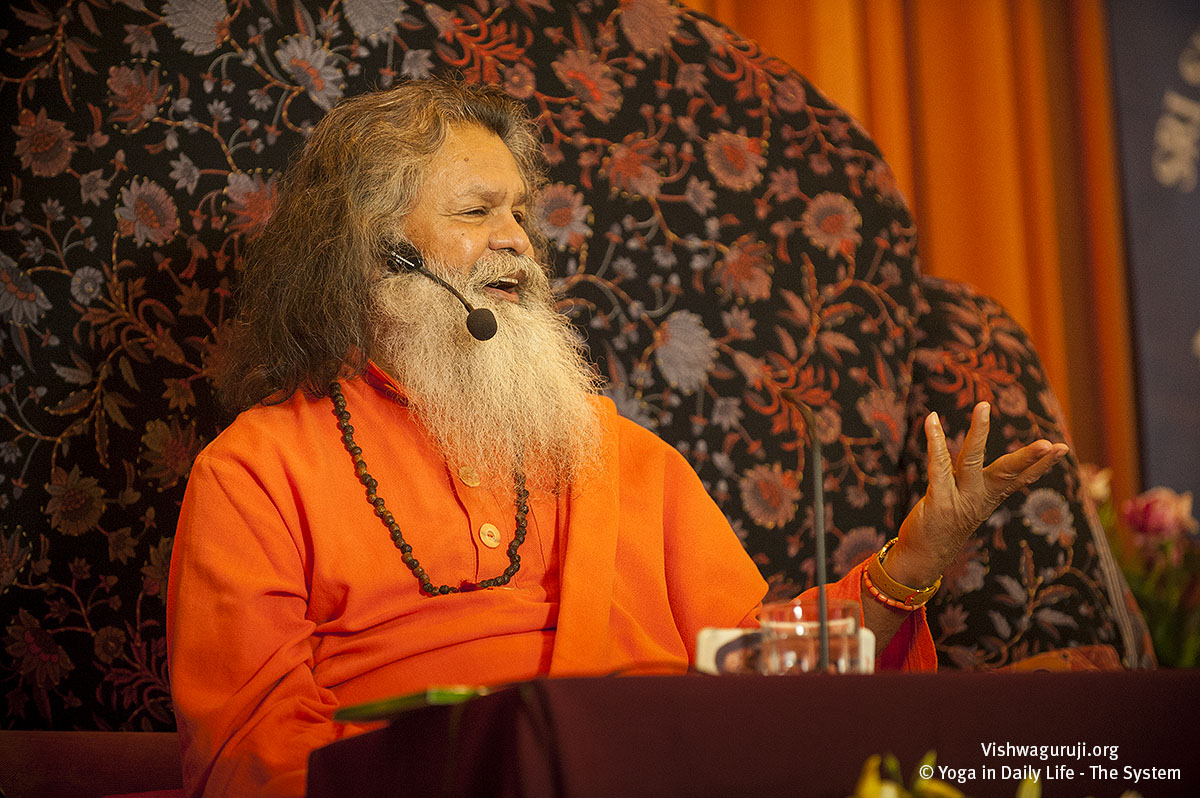 Christmas songs were sung in different languages on the Saturday evening and it gave a special atmosphere to the approaching Christmas and seasonal holidays.