Autumn program in India continues
Vishwaguruji is currently visiting India and, as usual, he has a full schedule of events.
Following the International Conference, 'Yoga for Wellness', in Delhi, where Vishwaguruji was invited by the organizers to be the keynote speaker; on 13th October 2017, a delegation from Yoga in Daily Life attended the 62nd celebration of the All India Philosophical Council in Jodhpur, Rajasthan.
With the topic of 'Character building - the act and problem of its recognition and value', this conference was inaugurated by His Holiness Mahamandaleshwar Vishwaguru Paramhans Swami Maheshwaranandaji.
More about the conference in Jodhpur: read here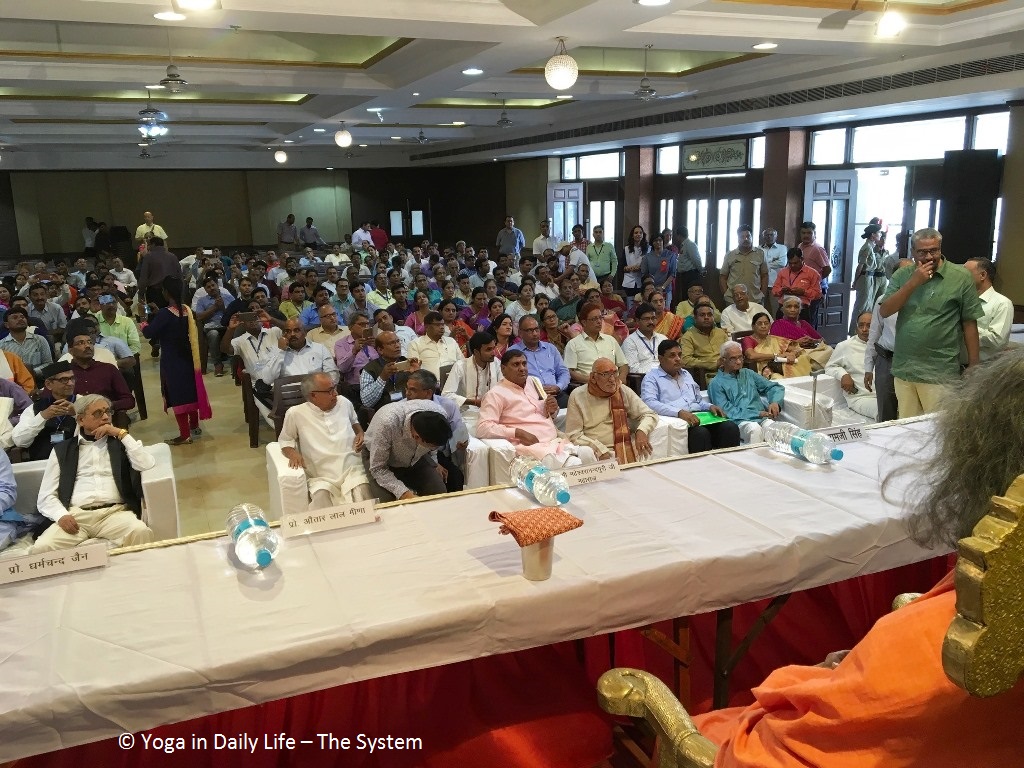 The Closing Program from the All India Philosophical Council took place in Om Vishwa Deep Gurukul Swami Maheshwarananda Ashram Education & Research Centre, at Jadan Ashram. 325 Professors from all over India visited Jadan College, which is a part of the University of Jodhpur. Vishwaguruji personally guided the representatives and guests on a tour of the Om Ashram, Holy Guruji's Samadhi Mandir (temple), Shiva Dwartash Jyotir Linga and the 1008 Shiva Statues.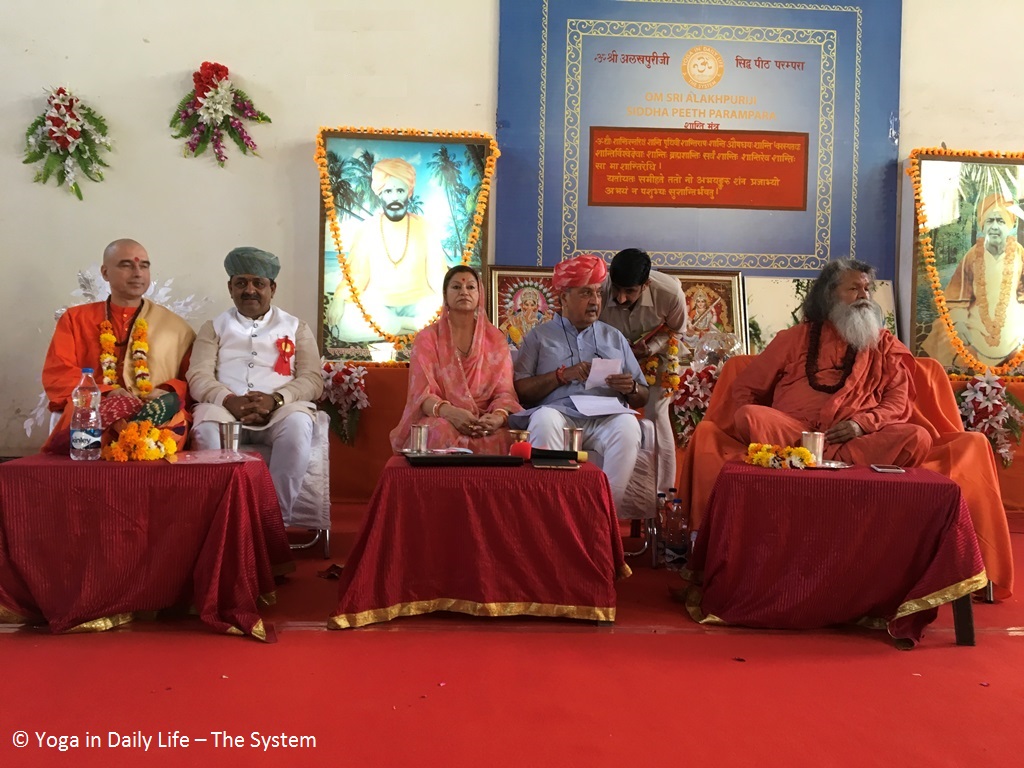 There were many honorable guests at the Ashram for the occasion, a highlight being Their Highnesses the Maharaja and Maharani of Jodhpur. Vishwaguruji also blessed their home, the famous Umaid Bhawan Palace, whilst visiting the city the day before.