Divine Darshan
September 2017
Vishwaguru Paramhans Sri Swami Maheshwaranandaji's pilgrimage to the source of the holy Alaknanda river and Sri Alakhpuriji's gufa (cave) was a blessing for all.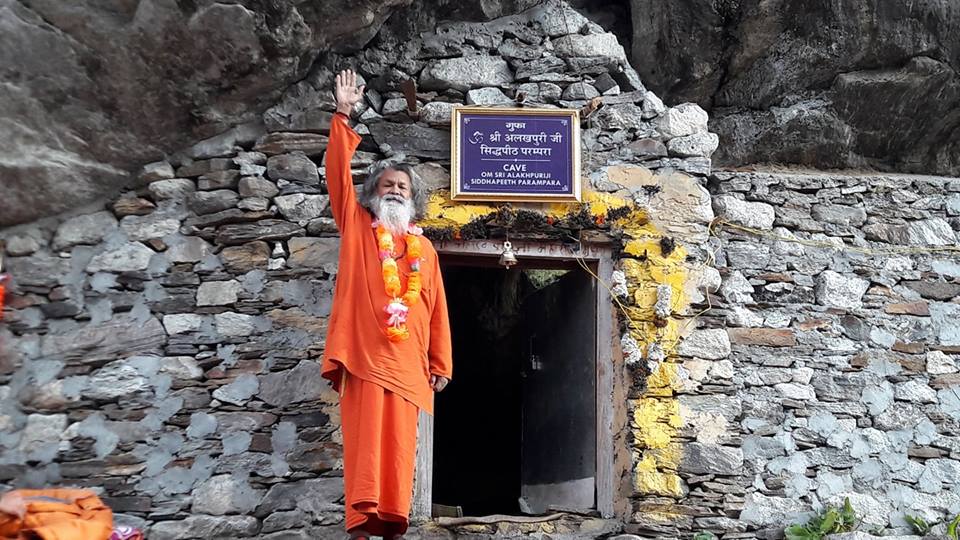 Vishwaguruji recently returned from the Himalayas in India, for a few weeks of programs in Europe. The pilgrimage journey included a group of 200 disciples, traveling to the location of the origins of the Yoga in Daily Life master lineage, OM Sri Alakhpuriji Siddhapeeth Parampara.
Well rooted spiritual schools have their knowledge based on the wisdom of ancient scriptures and self-realized masters. The followers of the Yoga in Daily Life System are lucky to gain the health benefits of yoga, as well as the light and wisdom of divine masters.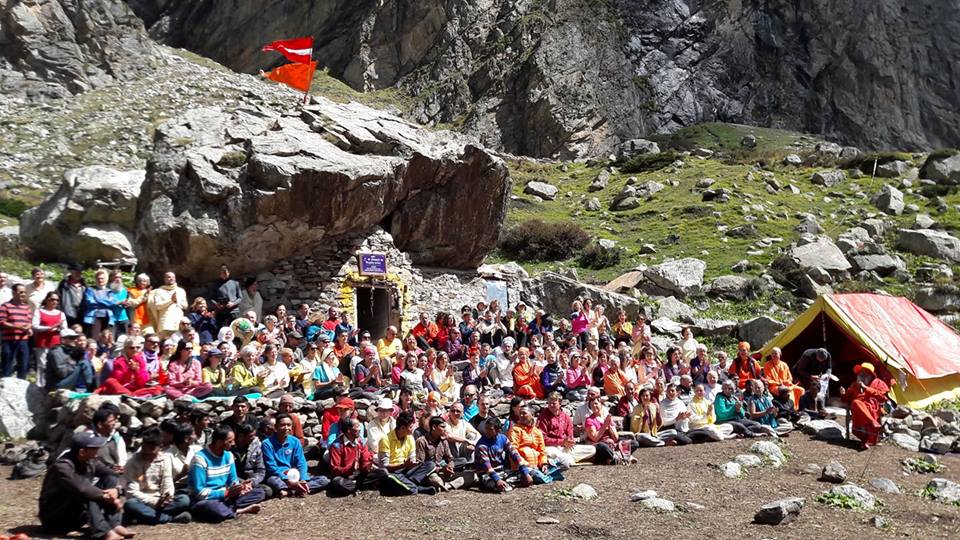 In the Indian Himalayas, between Rishikesh and Badrinath, is Devprayag, where the rivers Bhagirathi and Alaknanda merge to become the Ganga. In this region, far up in the mountains, are located the caves of Sri Alakhpuriji and Sri Devpuriji, where they used to live and practice their spiritual tapasya (austerities).
On Thursday 14 September 2017, Vishwaguruji Paramhans Sri Swami Maheshwaranandaji was initiated in a ceremony at this holy place of Sri Alakhpuriji's cave and gadi (seat), as the successor and heir of the OM Sri Alakhpuriji Siddhapeeth Parampara (lineage).