Summer Retreat in Hungary
11 August 2017, Vép, Hungary
His Holiness Vishwaguru Maheshwaranandaji has been a 'homecoming' visitor to Vép, Hungary during the last 25 years. This Summer Seminar Retreat was especially interesting due to the special guests and events.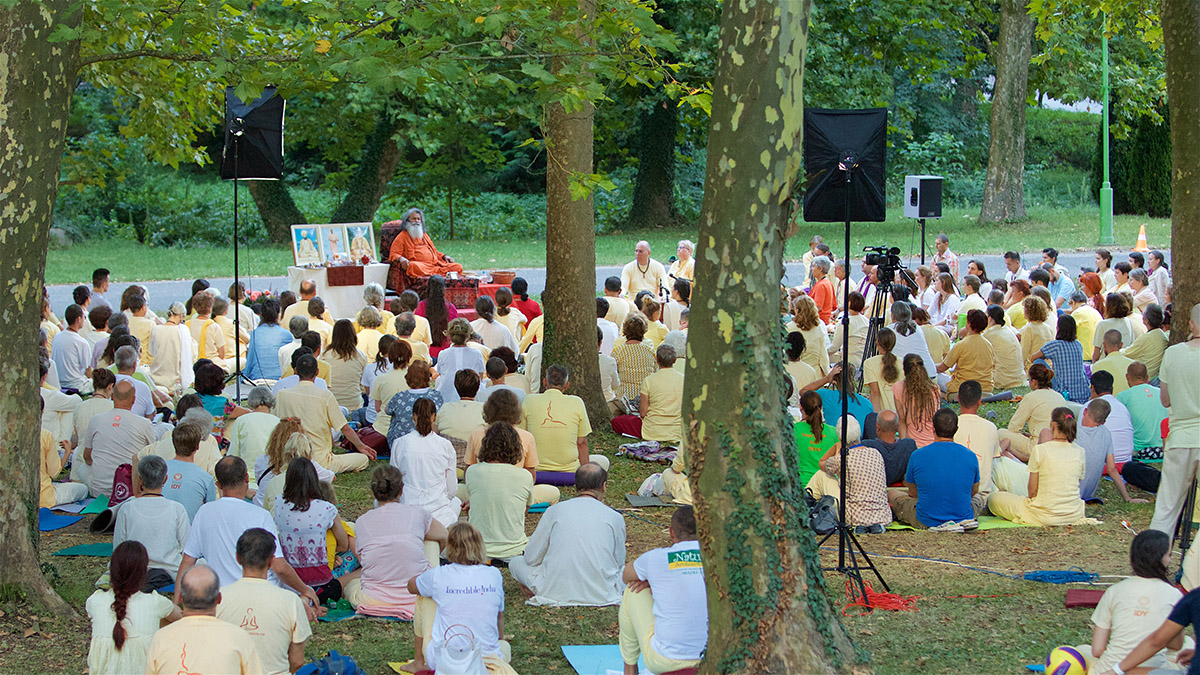 His Holiness met his followers and practitioners of Yoga in Daily Life System in the arboretum of Vép, where most of the lectures and programs took place outside, under the shady trees.
Vishwaguruji remarked on the over accelerated pace of life that many people lead in the modern world, while quoting an ancient Indian saying: "When you were born, your fists were closed; when you pass away your fists will be open."
He said that living by following our indriyas, our senses of desire, is creating a high speed of activity, without us being open to the real values in human life. And then at the time of a 'midlife crisis' we are astonished by the signs of suffering in the body and the many, still unfulfilled, desires. Thankfully these signs can motivate us to return to a more healthy lifestyle - otherwise we will remain as 'workaholics'.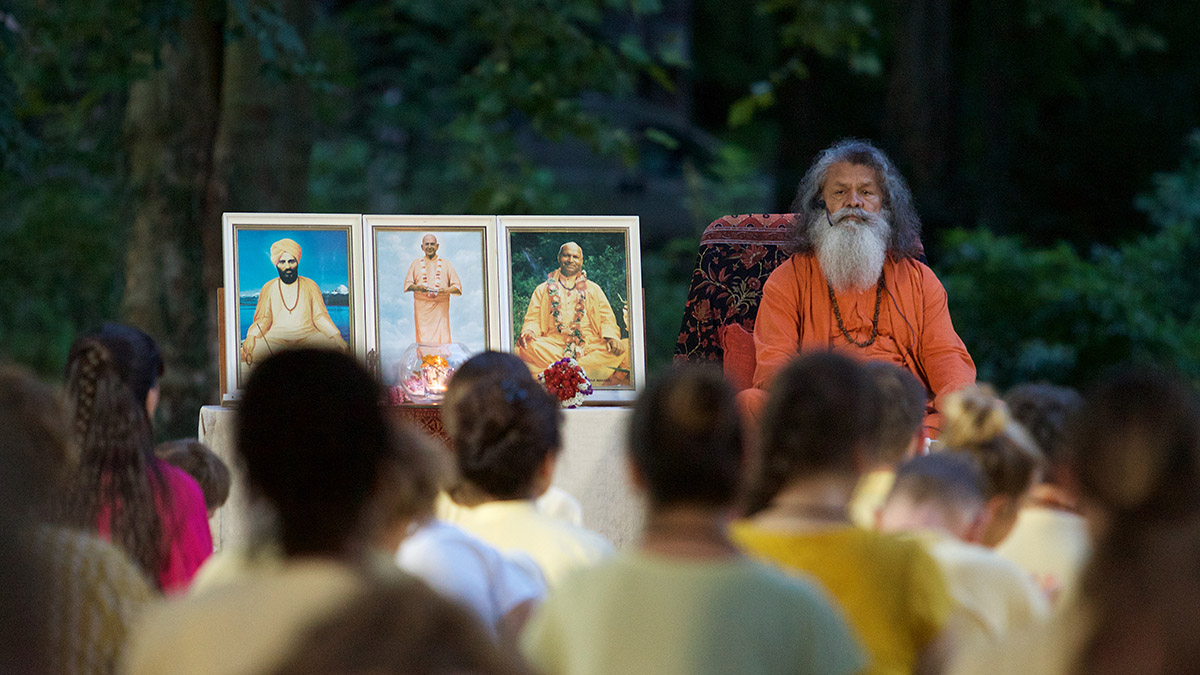 In order to cure and manage our false desires and their stress-related consequences, we have the meditation techniques of Yoga in Daily Life, which help to harmonize the imbalanced functions in our body and mind.
These techniques also are described in the spiritual songs, bhajans, that were sung daily at the Retreat, with one complete evening being dedicated to bhajan sandhya - evening service of bhajans.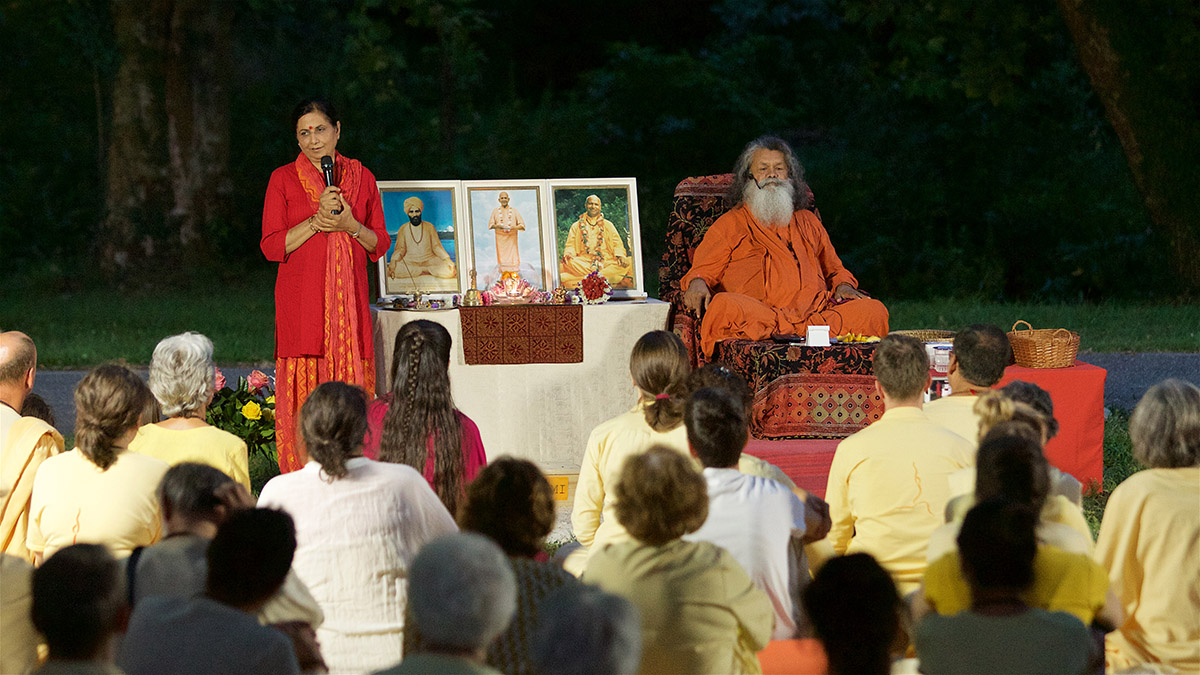 Vishwaguruji spoke about Kriya Anushthan - an advanced meditation program held regularly over the last 30 years in Europe and India. Beside the uplifting physical, pranic and mental effects, practicing Kriya Anushthan also develops one's spirituality. The original Kriya Anushthan Yoga Program was for 3 months, with strict conditions for eating and communication. The techniques are a wide range of different types. During the sadhana (practice) one becomes more aware of the body and better able to concentrate and dwell within. Experiencing the resonance of different organs can also occur and lead the practitioner towards a more complete state of health and spirituality.
His Holiness invited Pandit Kapilji from India, who is an expert in karma khanda rituals. Under Panditji's guidance, there were daily opportunities to take part in different yagyas (fire ceremonies) and other pujas.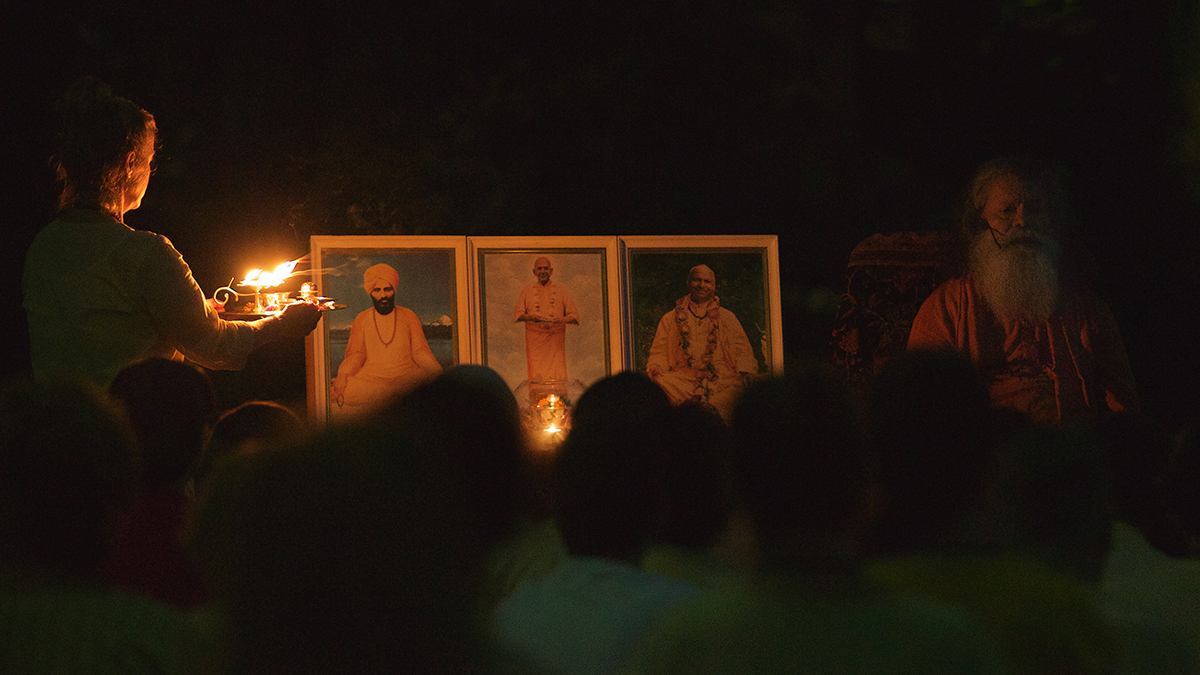 After the two week program in Hungary, Vishwaguruji's Summer Seminar now continues in Czech Republic.