Raksha Bandhan celebration in Vèp, Hungary
7 August 2017
On the full moon day of August, an auspicious event took place and was celebrated in Vèp, Hungary.
In explaining the significance of this special day, His Holiness Vishwaguruji Maheshwarananda emphasized the importance of mutual support between sisters and brothers. It is based on the concept of equality of humans, regardless of gender, skin colour or age.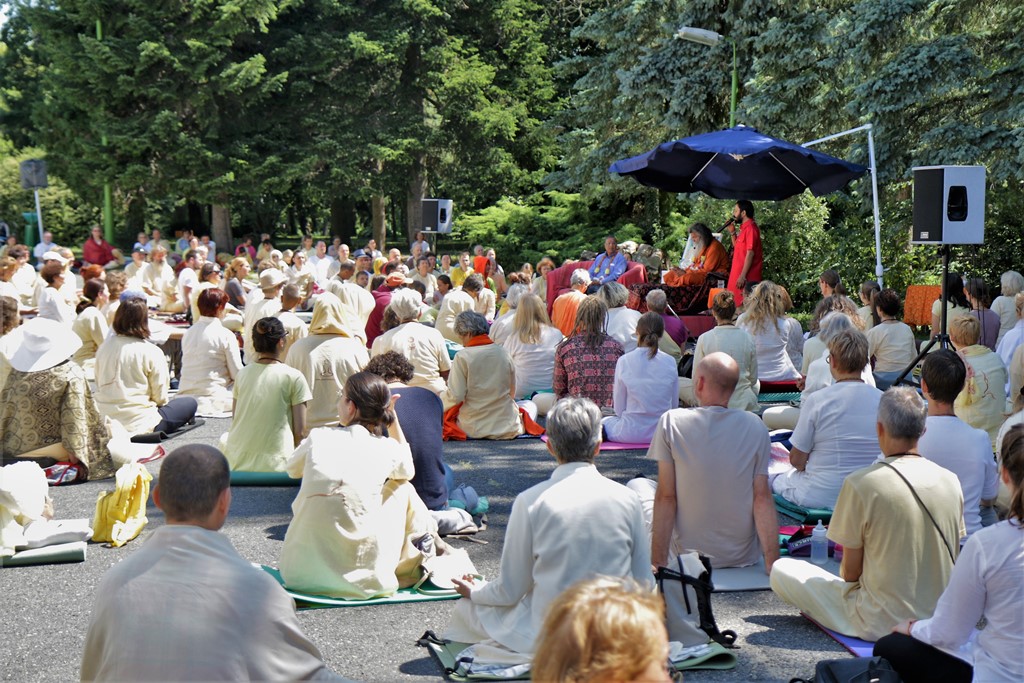 Rakhis (colored threads) were tied on the wrists of His Holiness Vishwaguruji from children, who received a kumkum tilak (sacred red mark) on the forehead by Pandit Kapilji. The celebration continued with adult participants tying rakhis on each other's wrists, and Panditji chanted ancient mantras from the Puranas and Shastras (holy texts).

His Excellency Gauri Shankar Gupta, the previous ambassador of India to Hungary, expressed his best wishes on the new month after Shravanmas.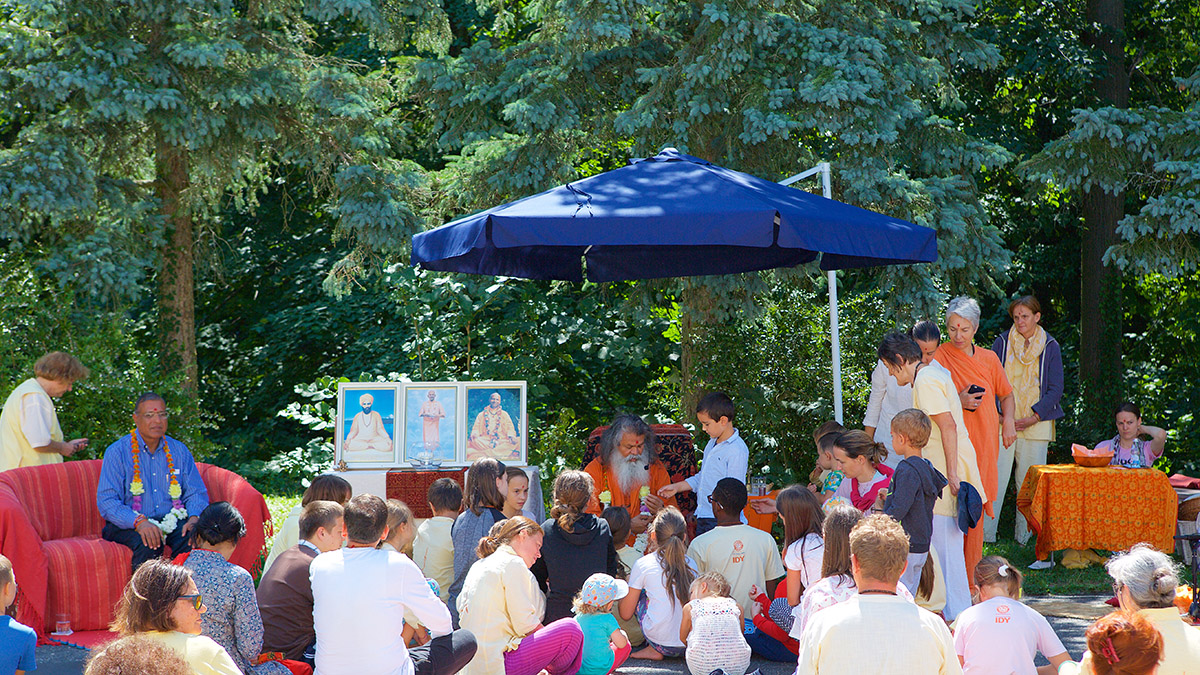 In his lecture, His Excellency talked about spiritual friendship based on the historical Moghul era, when Muslims used to sometimes abuse local women. Women recalled the ancient expression of friendship with tying threads on men's wrists and from that moment they were obliged to defend the women.
As well as the topic of the Raksha Bandhan festival, in his lecture His Excellency also spoke about Indian philosophy and culture, saying that it is the only one, among many other ancient cultures, that still exists and gives its fruits.