Program in Sumerpur
Vishwaguruji Paramhans Swami Maheshwaranandaji was the main guest of honor at a special awards program in Sumerpur, Rajasthan.
Every year a program is organised where awards are given to girls with the highest marks in the school.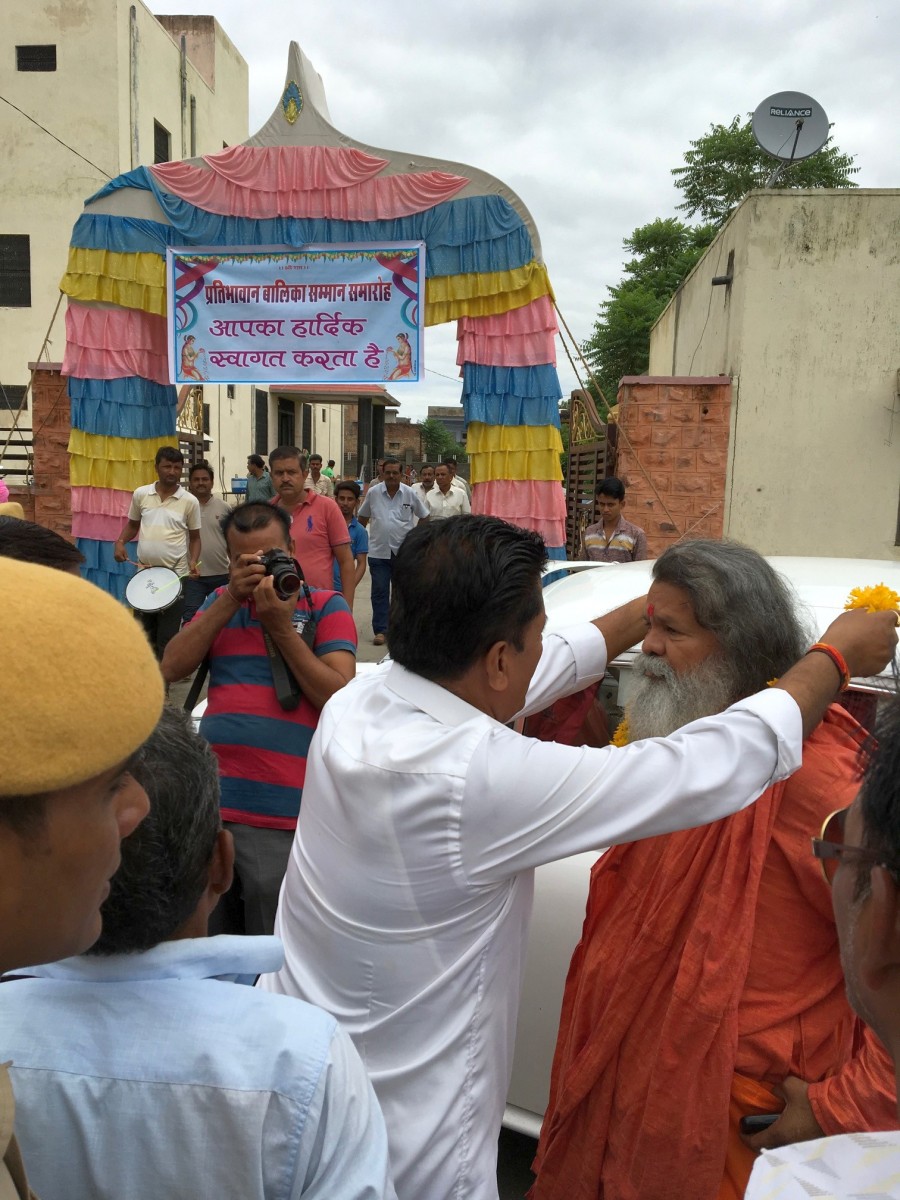 Vishwaguruji received the traditional Rajasthani welcome!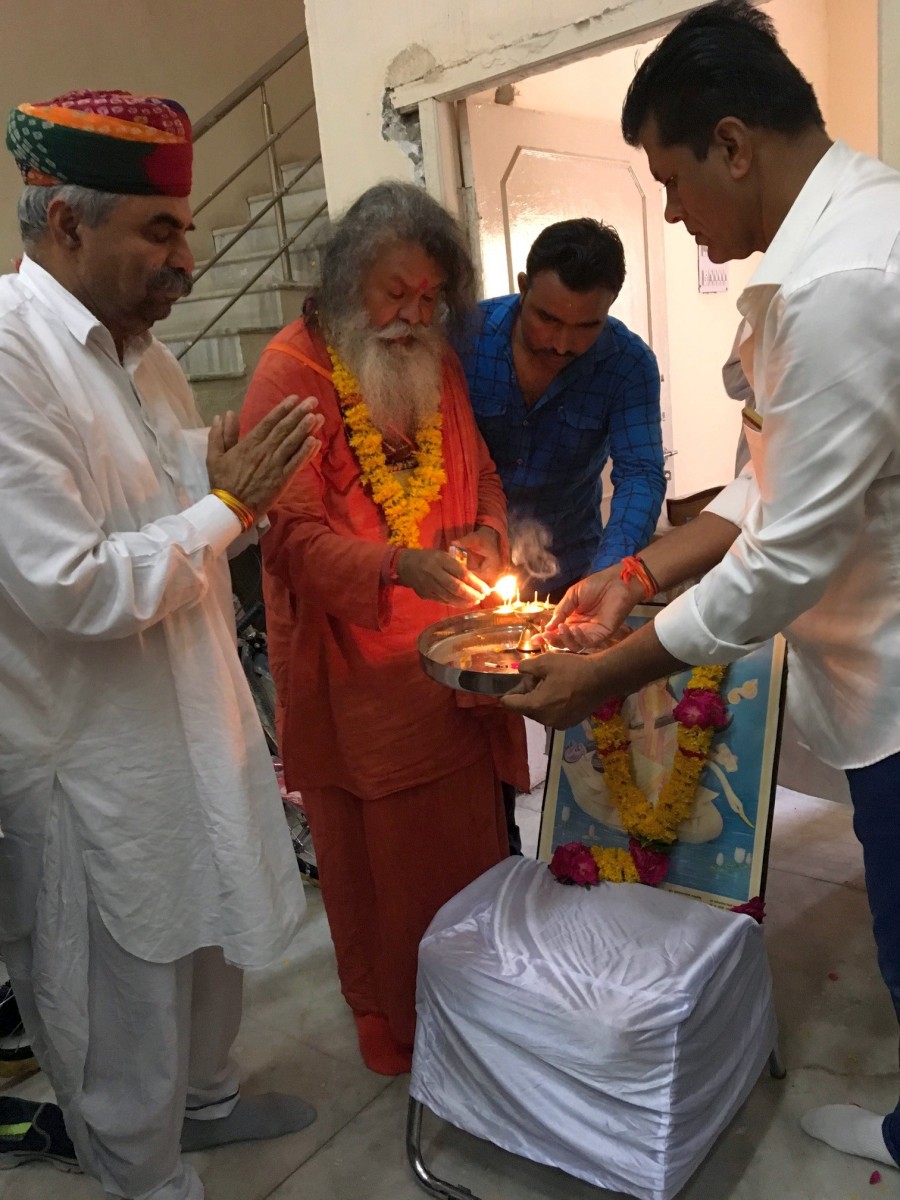 The lighting of the deepak (sacred oil lamp) in front of Sarasvati, the Goddess of Learning, is considered especially auspicious for the children.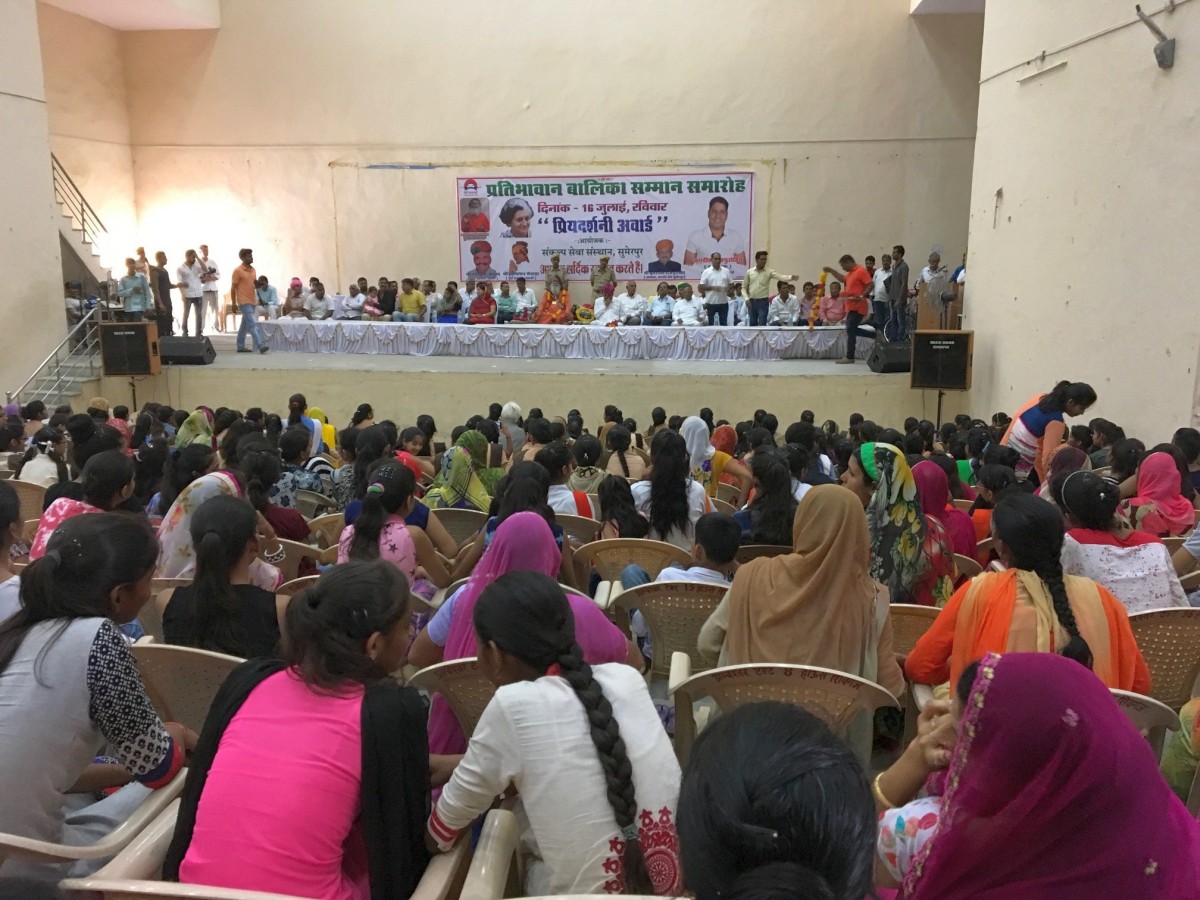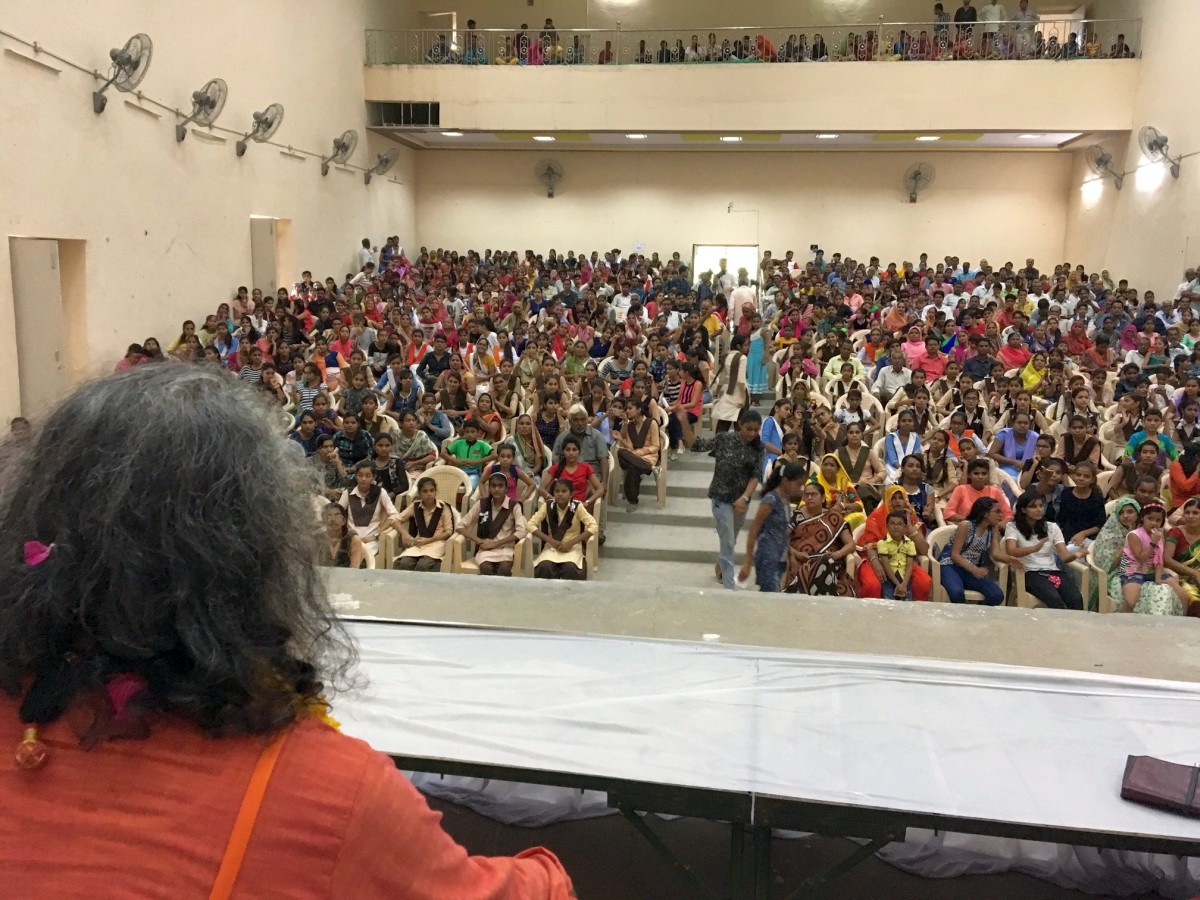 Vishwaguruji presided over the program and gave a speech about the importance of keeping one's culture and dignity. He spoke of Sati - chastity in a woman, Sant - the holy man, and Sur - a hero, three important pillars of Indian tradition.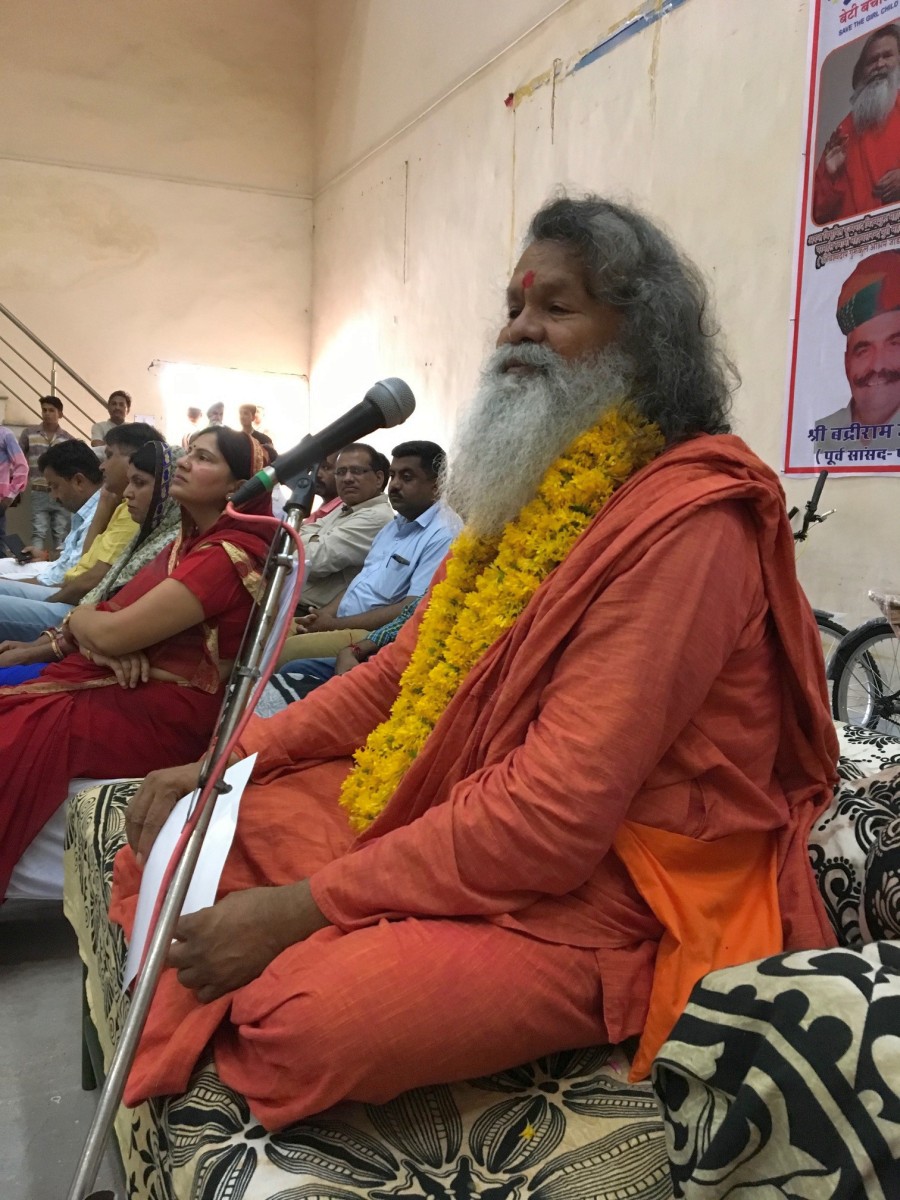 After his speech, Vishwaguruji presented the awards - which this year were bicycles.