Vishwaguruji participates in 2-day Summit in Rishikesh, India
Rishikesh, 3-4 June 2017
The summit titled 'We are the Solution' was organised by the Global Interfaith WASH Alliance, an initiative of Swami Chidanand Saraswati, head of Parmarth Niketan Ashram in Rishikesh.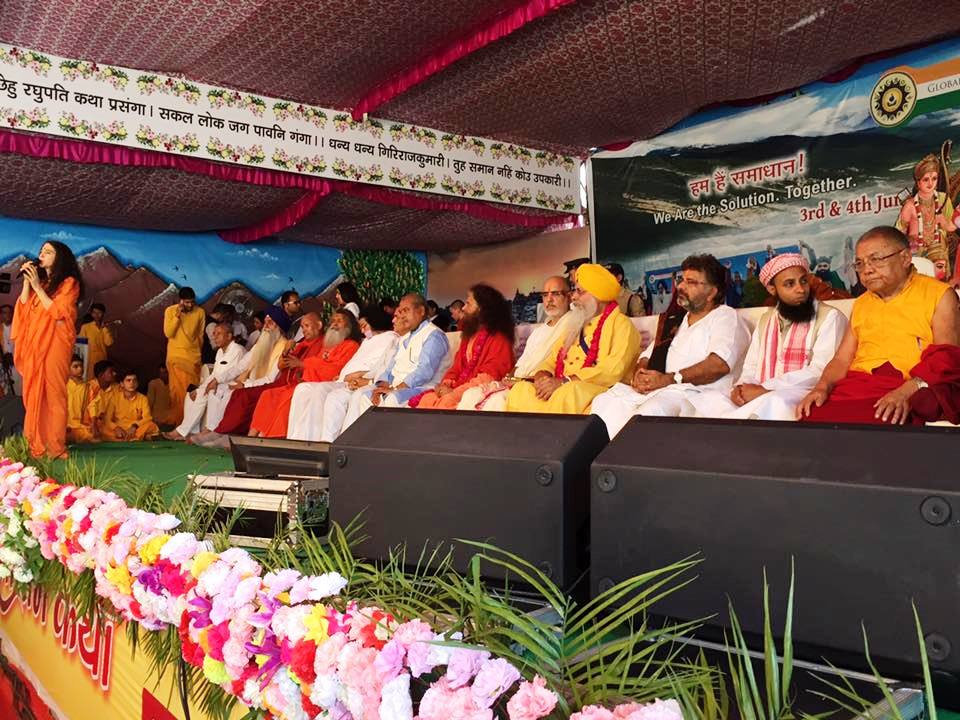 The aim of this gathering was to bring leaders from multiple faiths together as allies, in an effort to create a planet where every human being has access to safe and healthy water, sanitation and hygiene (WASH).
Vishwaguru Mahamandaleshwar Paramhans Swami Maheshwaranandaji took part in the Summit, along with Ramesh Bhai Ojha, Swami Ramdev, Mahamandaleshwar Sri Swami Gurusharnand, Jathedar of Amritsar and Patna, Imam Sahib, Mr Trivendra Singh, chief minister of Uttarakhand, the governor of Uttarakhand and many other dignitaries.
The Summit began on the most auspicious day for saving rivers to be the relevant subject - Ganga Dussehra - considered a glorious day throughout India, a beautiful celebration of the descent of Mother Ganga on Earth.
All participants gave their contribution in an effort to send this important message to the world: Rivers are life-giving mothers and saving them is saving life itself.
Vishwaguruji was also presented with a special 'Ganga Award' on this occasion, in recognition of his extensive humanitarian work worldwide.