Vishwaguruji visits Vancouver
From 26-30 April 2017, Canadian and American bhaktas were blessed with Vishwaguru Paramhans Maheshwarananda's visit to Vancouver, Canada, perfectly timed with the beginning of Spring – cherry blossoms, flowers, and the renewal of plant life with the warmth of the sun.
To begin the program, Vishwaguruji, Sadhvi Daya Mata, and many bhaktas visited the Vancouver Peace Tree, which was planted in the Garden City Park, Richmond in 2011. The Peace Tree, a Douglas Fir (one of the largest tree species in Canada), has grown to over 7 meters, and is now home to many small creatures and has an abundance of pine cones, ensuring many more future trees.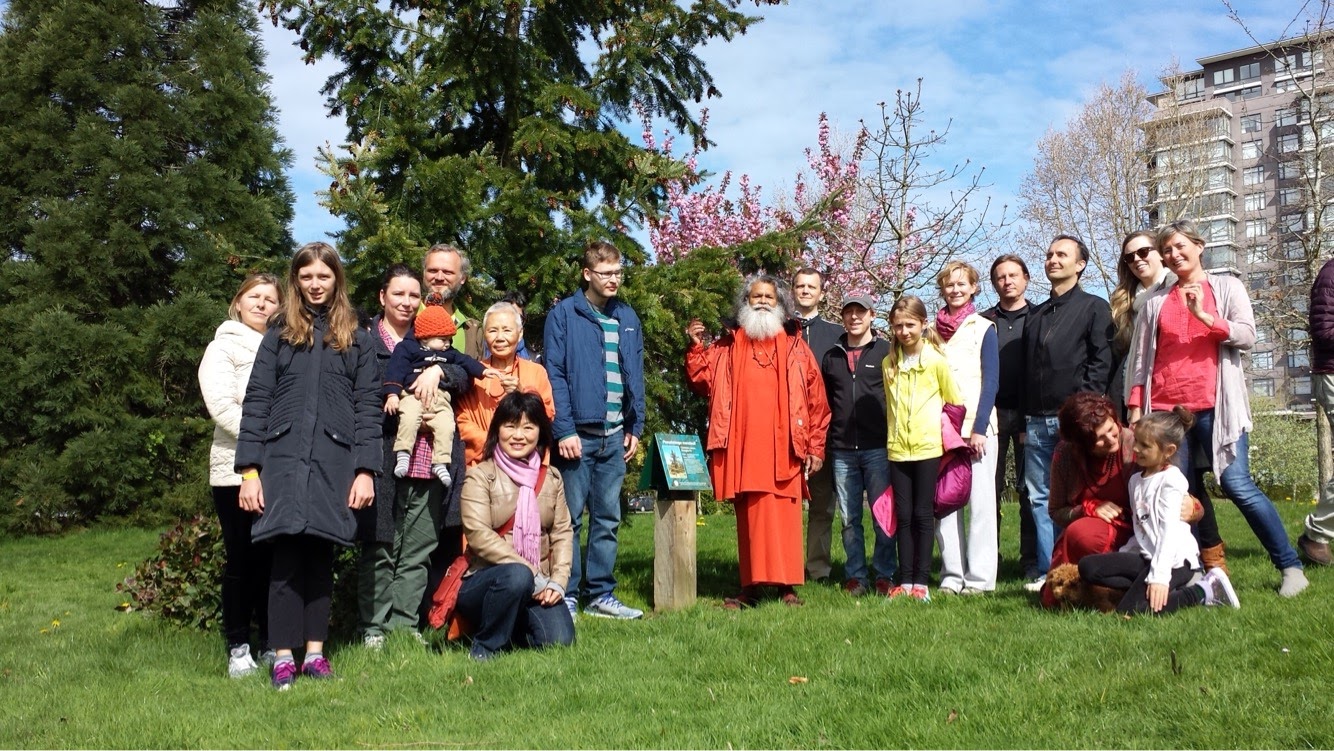 During his visit, Vishwaguruji gave the blessing of satsang and taught a weekend Yoga Seminar. Practice sessions included the perfectly designed yoga asana sequence of Khatu Pranam, which was like a 'medicine' for those who attended.
Many bhaktas had the opportunity to host Vishwaguruji in their home and receive the blessing of the radiant love of Sri Alakh Puriji Siddha Peeth Parampara. Vishwaguruji was surrounded by students of Yoga in Daily Life, bhaktas, and many, many children – all drawn to the purity and love of Vishwaguruji's presence.
Like the warmth of the sun, all who came were blessed. Glory to Sri Deep Narayan Mahaprabhuji, the holy lineage and Sat Sanatan Dharma!