Easter in Mahaprabhudeep Ashram, Strilky
14-17 April 2017, Strilky, Czech Republic
In the beautiful surroundings of the fresh Czech springtime, among the hills of Strilky, His Holiness Vishwaguruji Maheshwarananda gave his wisdom to seekers taking part in the Easter long weekend Yoga Seminar.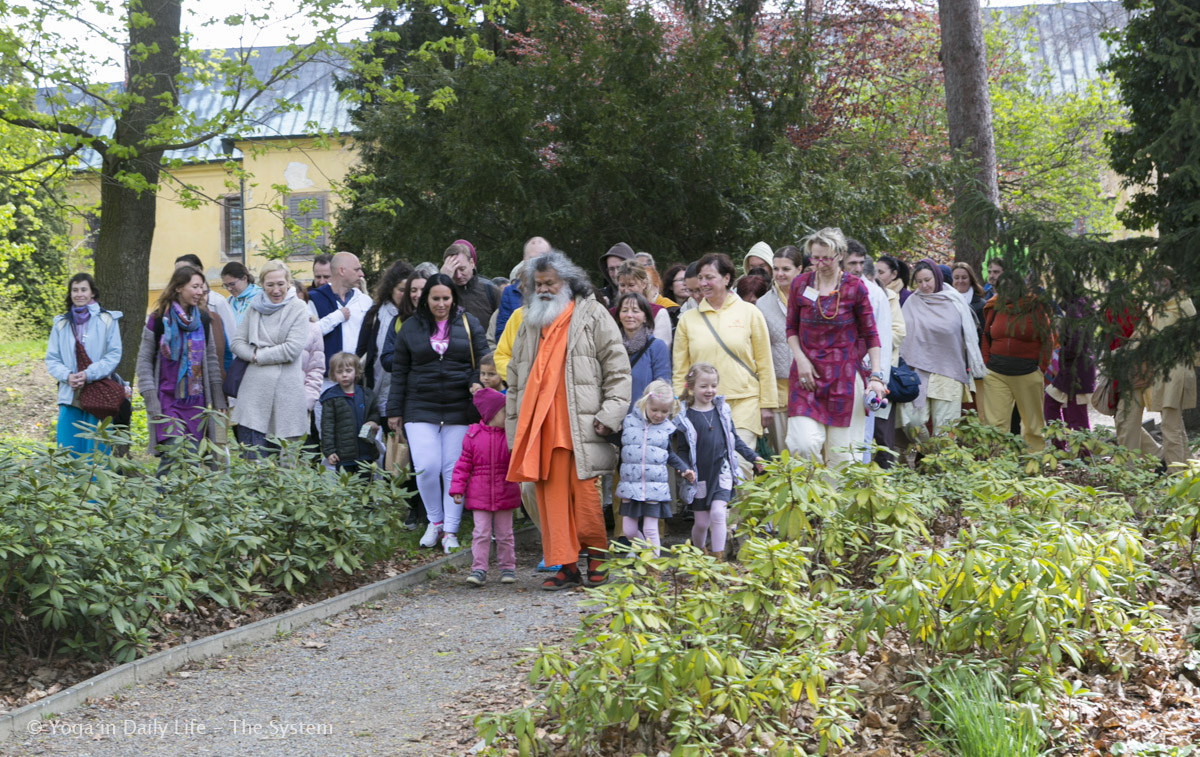 At satsang on the evening of Good Friday, His Holiness said that they are great souls who, like warriors, are ready to give their lives for the well being of humanity. The devik and ashuri shaktis (the divine and dark energies) are always in conflict with each other, and therefore, just like Jesus, many saints have been crucified.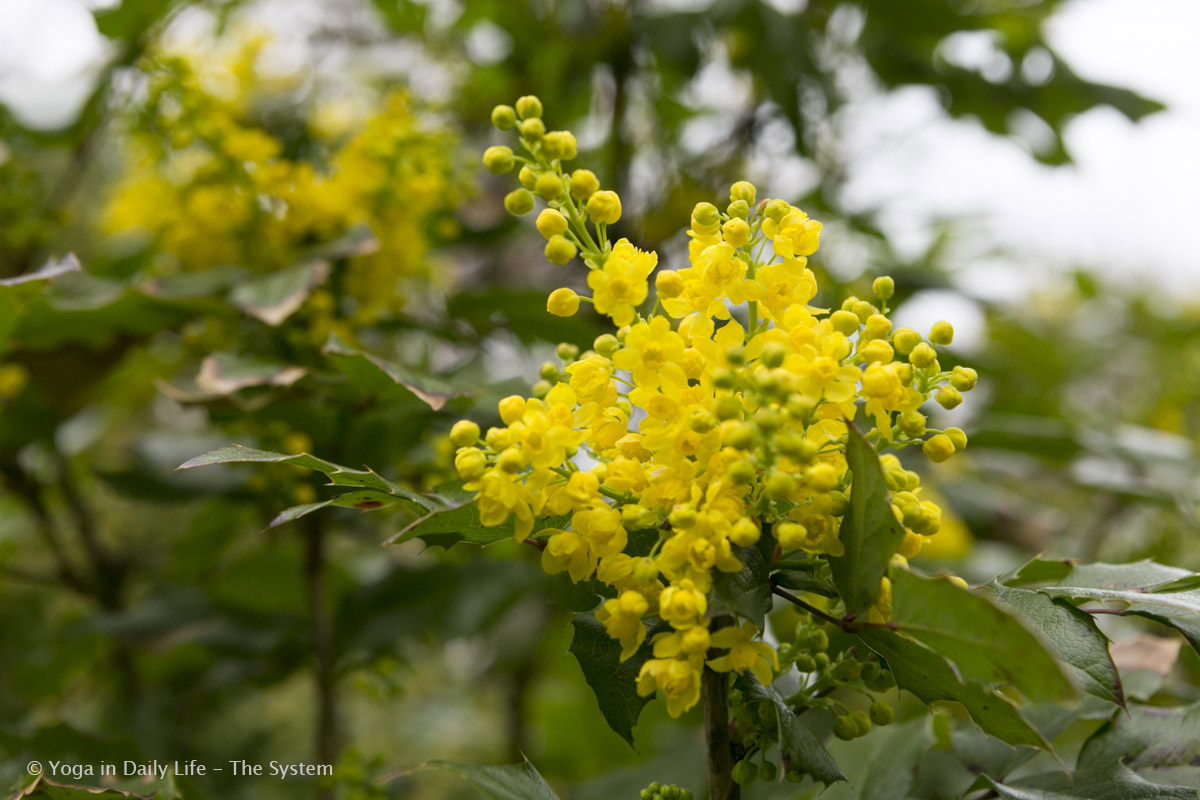 In the ancient Puranas (scriptural stories), we hear that Dadhichi Rishi offered his backbone to Vishnu to create an arrow to defeat a rakshasa, an evil being called Vritra. That offer was for the wellbeing of humans.
There was a sufi saint called Mansoor al-Hallaj who repeated the name of God as "Anā l-Ḥaqq" (I am the Highest Truth, or I am Atma), continuing even when his body was reduced to ashes.
Jesus was tortured as well, but he was able to step out from his body because he practiced samadhi: consciously leaving his physical flesh and blood.
Vishwaguruji emphasized that all who were born have the same purpose: seva, service to this creation. Even moksha, liberation, comes after service, as it is told in the bhajan, Raja dena guru sa moye carano ki – Gurudev, I am asking only for the dust of your feet.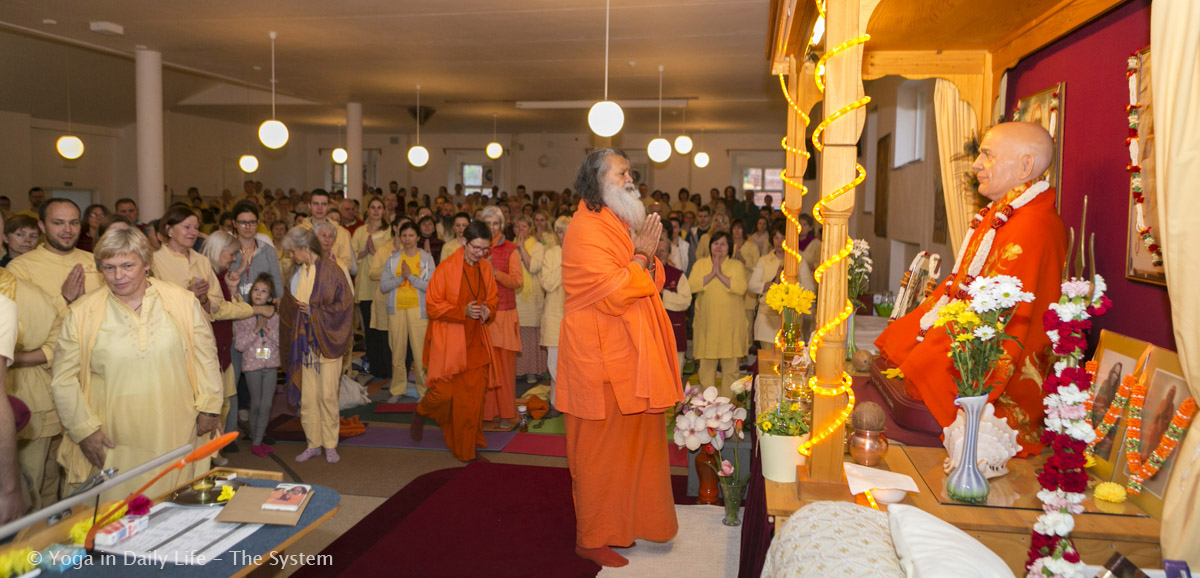 Seva brings us to Brahma Loka, the Highest Realm, through practicing seva dharma, the duty of service. When Vishnu put moksha and seva (liberation and service) onto a scale, seva weighed more, proving it to be more valuable. All creatures and gods are looking for the opportunity for doing seva and through this will finally reach Brahma Loka.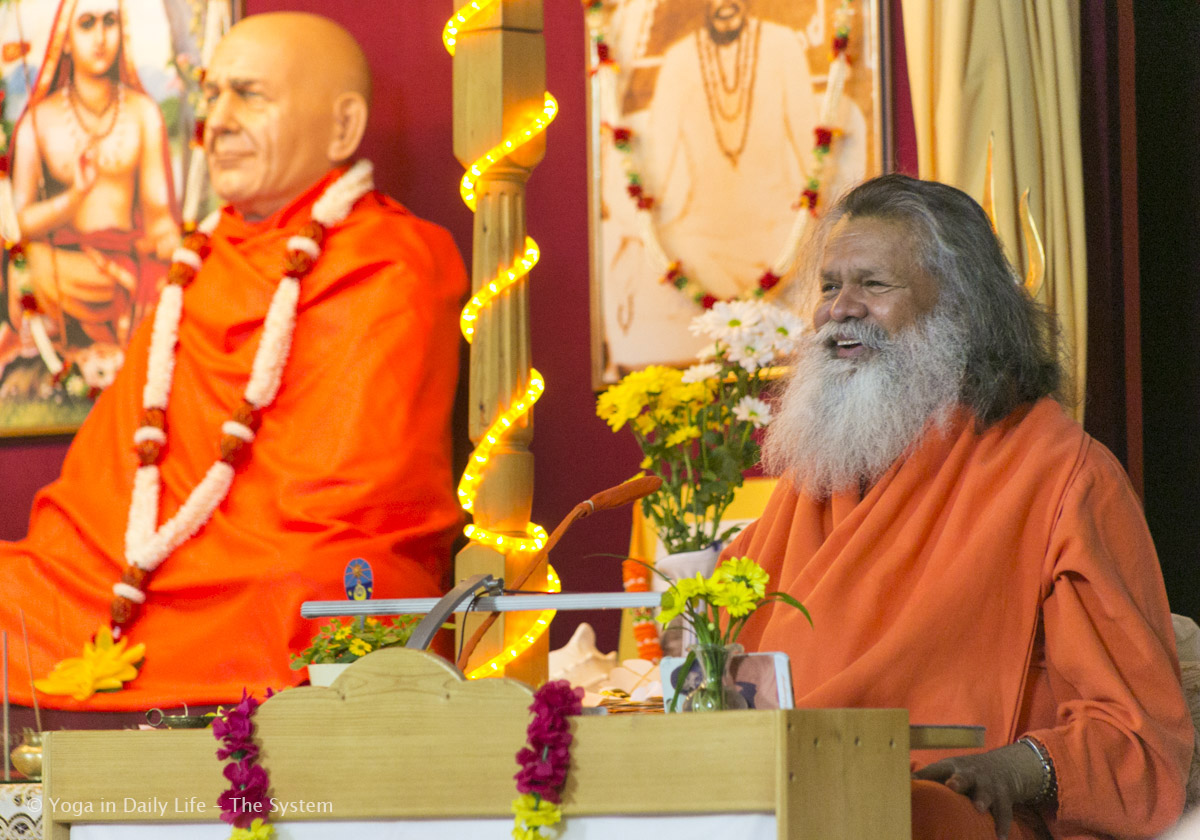 On Easter Monday, His Holiness talked about how spiritual culture also depends on temples. When you have the symbols properly situated in a temple, then puja (ceremonial worship) will be successful. Serious spiritual seekers go to such places, and seva, service, in such a place as OM Ashram in Jadan, is a great opportunity.