Vishwaguruji continues visit to India with many programs
As is always the case when he stays in India, Vishwaguruji's schedule is full of interesting events, meetings, trips and above all, satsangs and darshan with his bhaktas.
Nipal Ashram
Shree Paramhans Swami Madhavanand College in Jadan, celebrated its annual function. Guests included Mr PP Chaudary, the honourable Minister of State for Law & Justice and Electronics & IT, and Shree RP Singh, Vice Chancellor of Jai Narayan University, Jodhpur. The students received blessings from Vishwaguruji and awards for their achievements throughout the year in academics, cultural activities and sports. The occasion was also marked by the presentation of the inaugural edition of the college annual magazine Swami Madhavanandji Jyoti Smarika.
During his trip to Mount Abu, Vishwaguruji and a small group of bhaktas visited Sri Dattatreya's gufa (cave) and the Anusuya Mandir, which is dedicated to Dattatreya's holy mother. Vishwaguruji also blessed the group with a visit to the Sri Duleshwar Mahadev Shiva Mandir, which is mentioned in the story about Paramyogeshwar Sri Devapuriji, who performed His first miracle here at Mount Abu, by Lake Nakki.
Satsang in Sojat City
New Delhi - on 8 March 8 2017, Vishwaguruji attended the meeting of the Indian Yoga Association (IYA). Organised by the Ministry of AYUSH in association with the IYA, a large number of eminent masters, yoga gurus and representatives of leading yoga institutions took part in the meeting.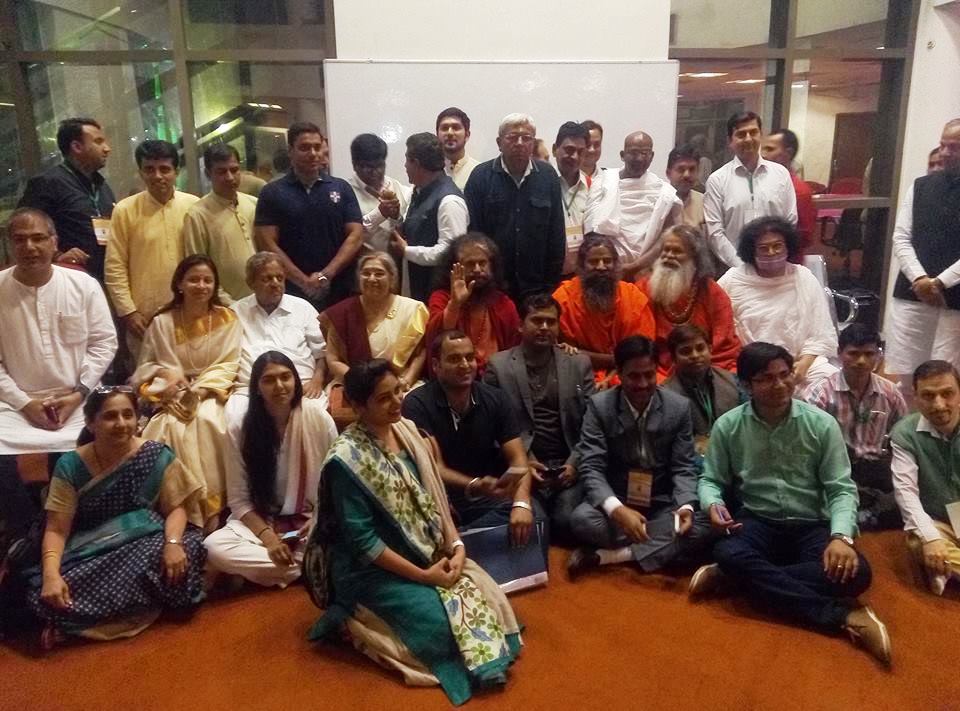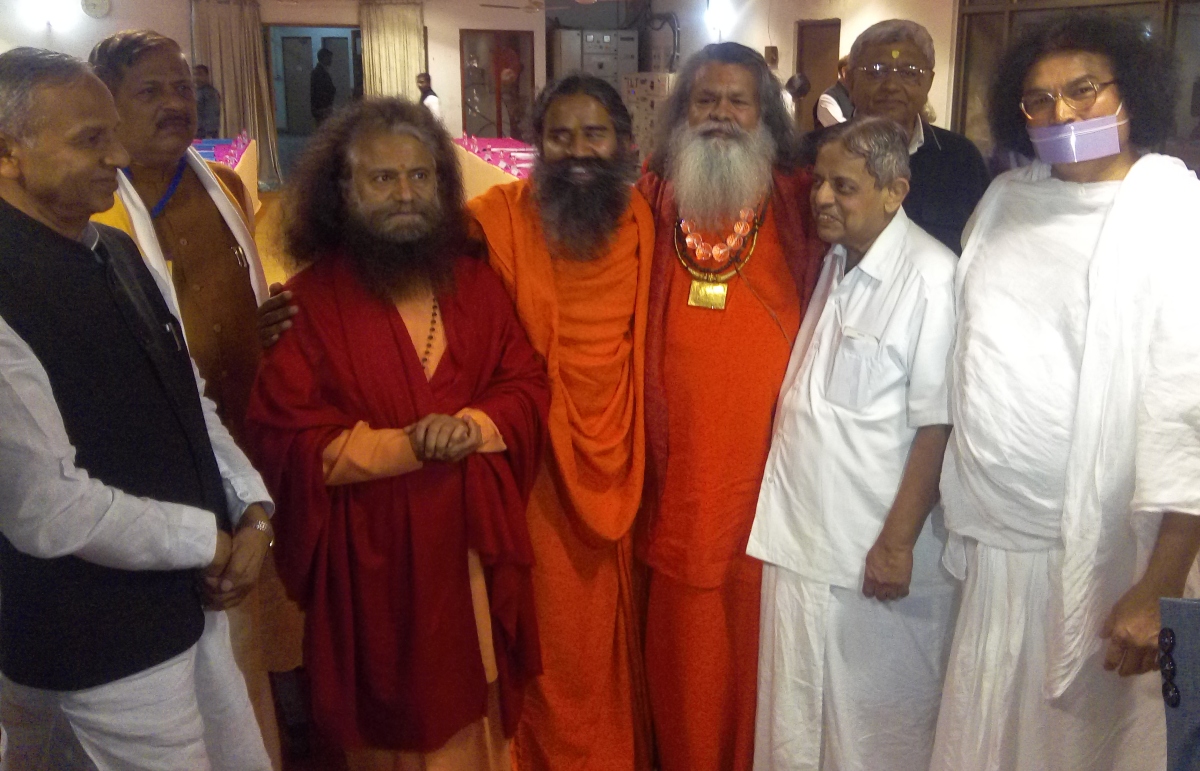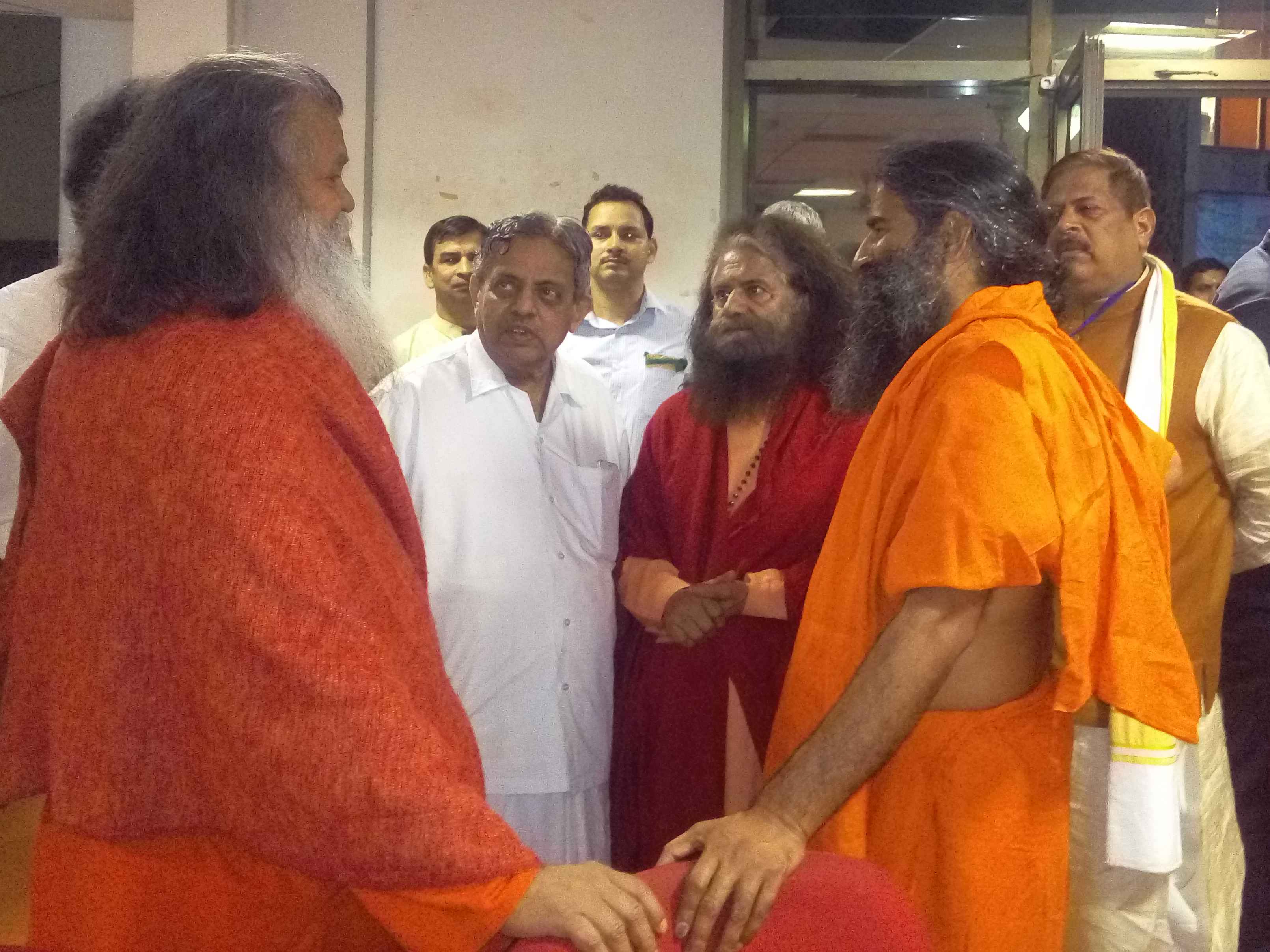 Holy days in a holy place - OM ASHRAM, Jadan