International Weekend Seminar in Vép, Hungary
In the beginning of December a recurrent event is held in Vép Agricultural College in western Hungary - His Holiness Vishwaguru Maheshwaranandaji paid a visit to the college and arboretum to give his darshan and satsangs to practitioners of the internationally recognized system, Yoga in Daily Life, commemorating the Christmas/New Year festival period.
Vishwaguruji emphasized the presence of living consciousness that is the tattva (element) of the Supreme as Shiva Tattva. The all pervading Shiva Tattva was the focus of the Friday evening Meditation, appearing in each human as joy and happiness.
The special guest of the weekend seminar was Mr. Rawat from the Indian Embassy in Budapest, who is the director of the Cultural Center and Cultural Attaché of the Embassy. Vishwaguruji talked about culture as our roots, accompanying the human wherever we move. The lack or loss of cultural roots can even cause depression. He said that every culture is positive and that they are coming together nowadays in such ways that should be harmonized, in order to benefit all humans and nature.
"Why are there wars?" – was a question posed by His Holiness. He then explained that it is because there is no mutual understanding and tolerance between cultures; and pointed out that respect and tolerance towards all cultures can be the source for healing the wounds of people and nature, after so much inner and outer conflict. "Where culture exists there is no fighting, no himsa (violence) present."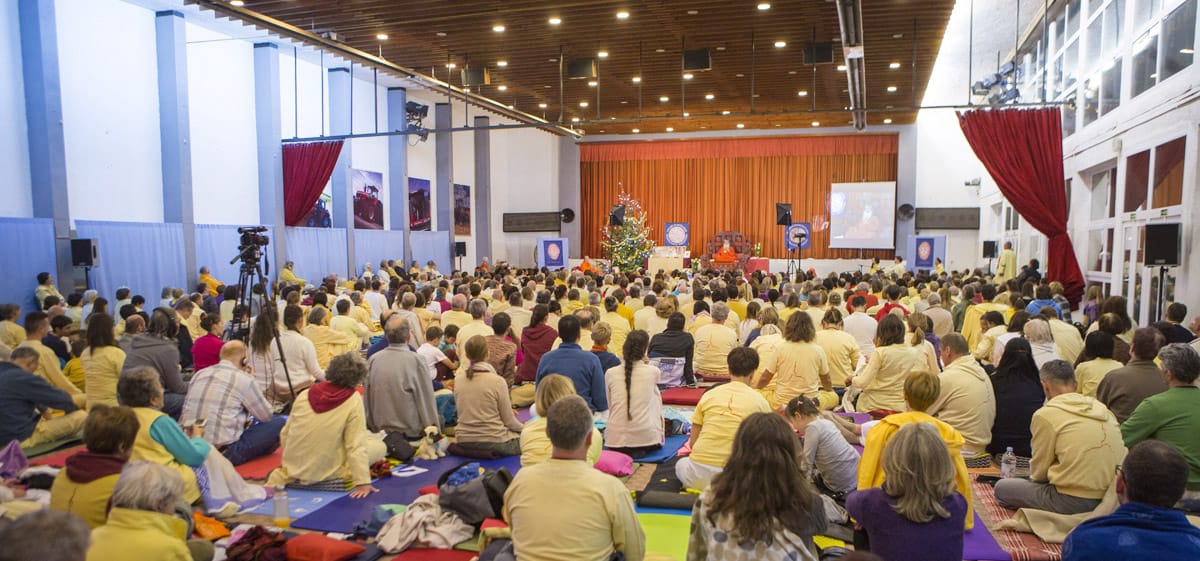 A pot can be filled drop by drop, and similarly our spiritual development is fulfilled with continuous practice.
mukh me ram, hath me kam - "God's name on the lips and work in the hand." This is the prescription for spiritual progress in daily life.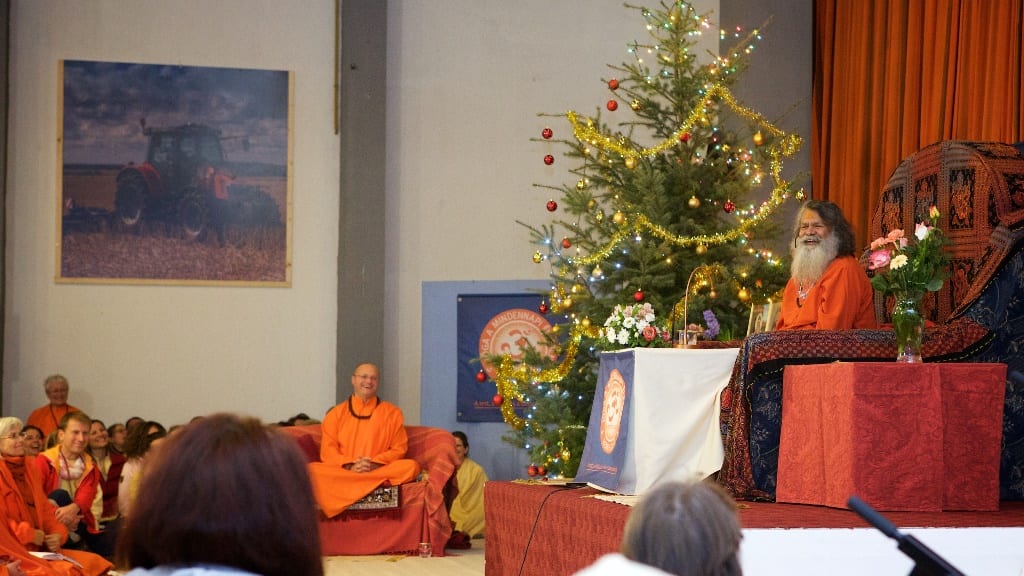 "When one is in kusang, bad society, one's spirituality is weakened - although sometimes it seems to be sweet to taste such experiences. Satsang is the ointment that purifies negative energies and negative influences."