Sri Madheshwar Mahadev Shiva Mandir inauguration in Khatu
15 - 16 November 2016
The opening ceremony of Sri Madheshwar Mahadev Shiva Mandir of Sri Alakhpuriji Siddha Peeth Parampara at Bari Khatu Dhuna, began on 15 November with satsang and all night bhajan singing - in Nagaur District, Rajasthan.
Early in the morning, women from the nearby village of Khachras made a procession to the opening of the new Shiva Mandir carrying kalash pots on their heads, to bring happiness, luck and prosperity.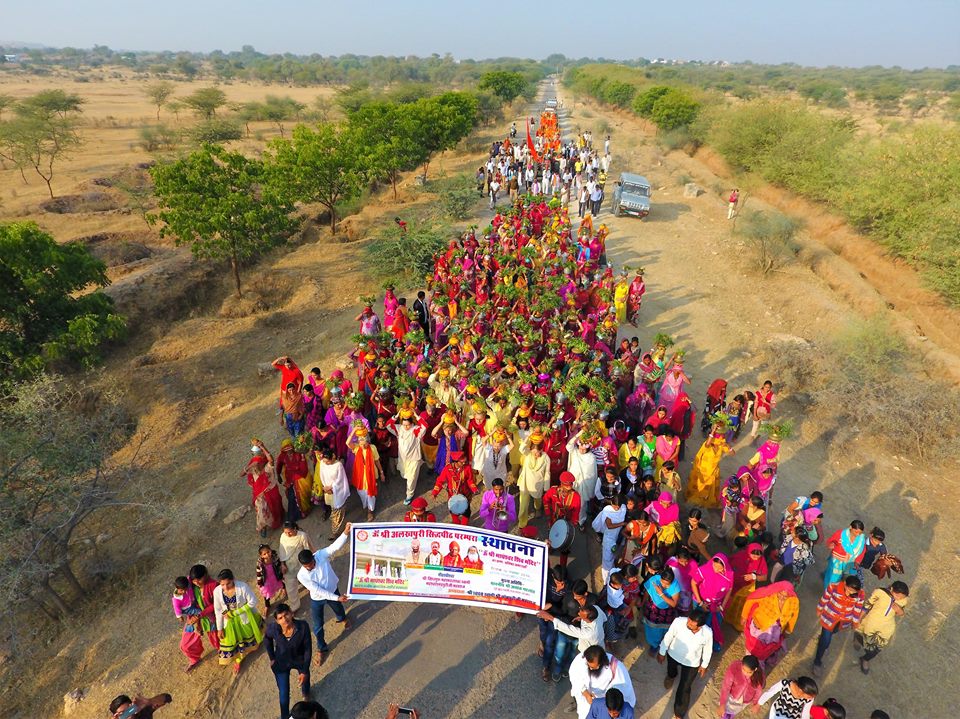 The beautiful, joyful celebration was attended by Vishwaguru Mahamandaleshwar Paramhans Sri Swami Maheshwaranandaji, Mahamandaleshwar Swami Jasraj Puriji, Mahamandaleshwar Swami Gyaneshwar Puriji, former Chief Minister of Rajasthan, Ashok Gelotji and other distinguished guests, together with many local and international bhaktas.
An article about the special event was published in Rajasthan Patrika, the state newspaper.