International Day of Non-Violence observed in New Zealand
2 October 2016
Vishwaguruji was invited by the Pujya Mahatma Gandhi Commemoration Committee (PMGBCC) to participate in the commemoration for Mahatma Gandhi's Birthday and observance of International Day of Non-Violence, in Wellington, New Zealand, during his World Peace Tour.
The ceremonial puja was performed by His Holiness Vishwaguruji, in the presence of His Excellency Sanjiv Kohli, High Commissioner of India to New Zealand; Mr Justin Lester, Deputy Mayor of Wellington; Mr Ian McKinnon, former Deputy Mayor of Wellington; Sri Joshiji, pandit from the Wellington Hindu Temple; and assembled members of Yoga in Daily Life Society of New Zealand.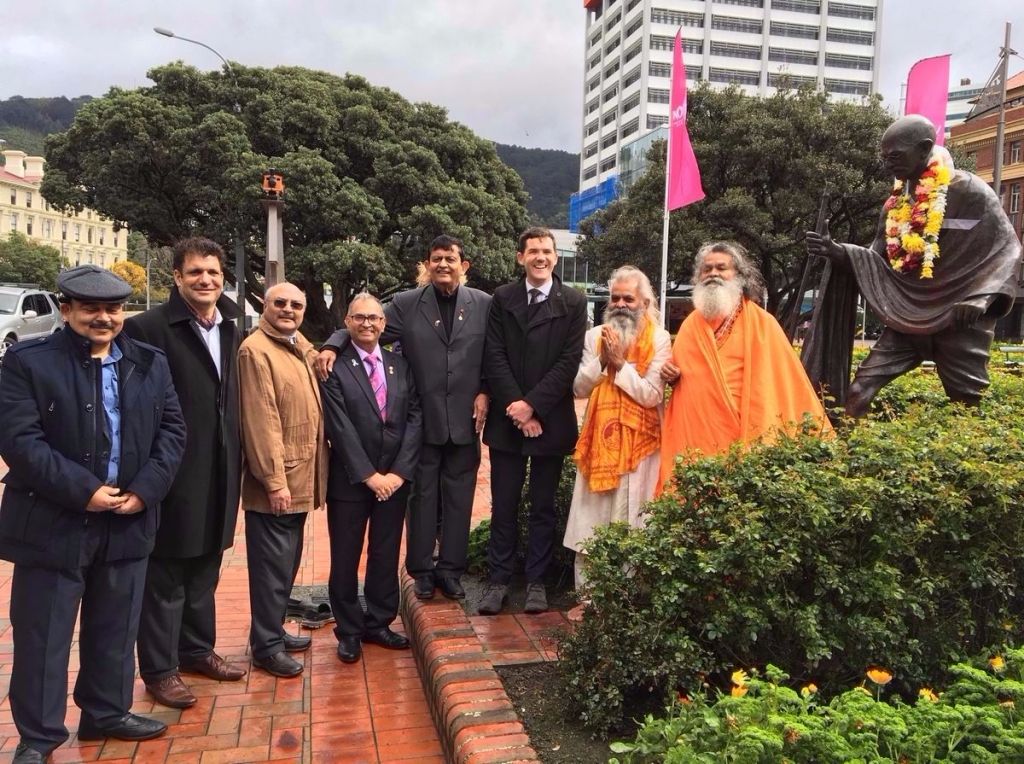 Vishwaguruji adorned the Mahatma Gandhi statue with a flower mala and placed a tilak on the forehead.
The gathering then continued in the Yoga in Daily Life ashram in central Wellington, where Ian McKinnon officially hosted the program and presided over the event.
The Lighting of the Lamp ceremony was performed by His Holiness Vishwaguruji, His Excellency Sanjiv Kohli, Deputy Mayor Mr Lester, and Naginbhai Neil Ghelabhai Patel, Honorary Chair of the PMGBCC and Vice President of YIDL New Zealand, with the chanting of mantras.
Following speeches by the dignitaries, and performances of traditional Indian music, Vishwaguruji spoke on the importance of teaching our children ethical and social morals and principles for spirituality, sustainability and world peace.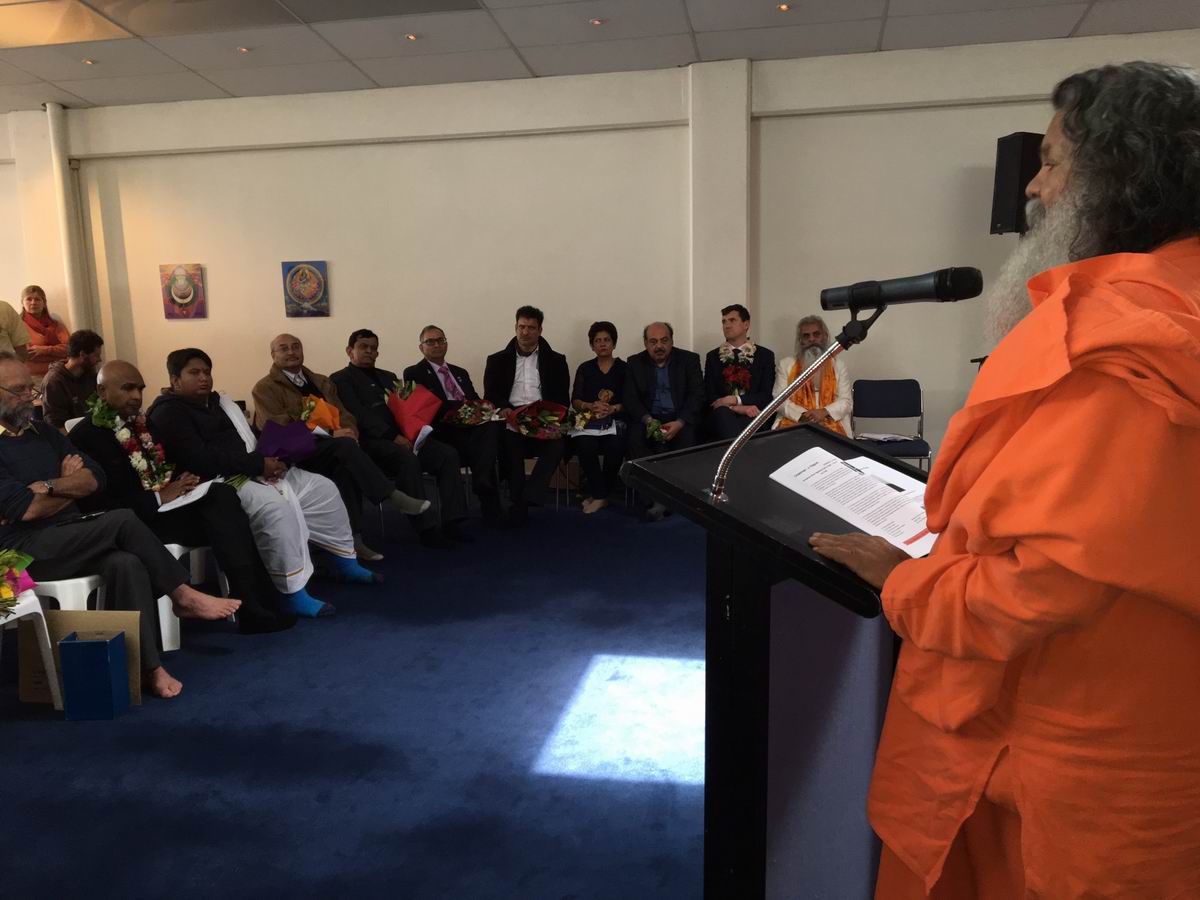 "The first Guru is the mother, to educate the children in morality and spirituality to understand what is humanity. Spiritual teachings can save the world, as humans have the highest intellect and a duty to protect all creatures and the environment. As Gandhiji said - the whole world is one family."