Vishwaguruji's Weekend Programme in San Francisco Bay Area, California
Yoga in Daily Life Bay Area welcomed Vishwaguruji for a weekend program titled 'Yoga for the Body and Beyond', from 23 to 26 September 2016.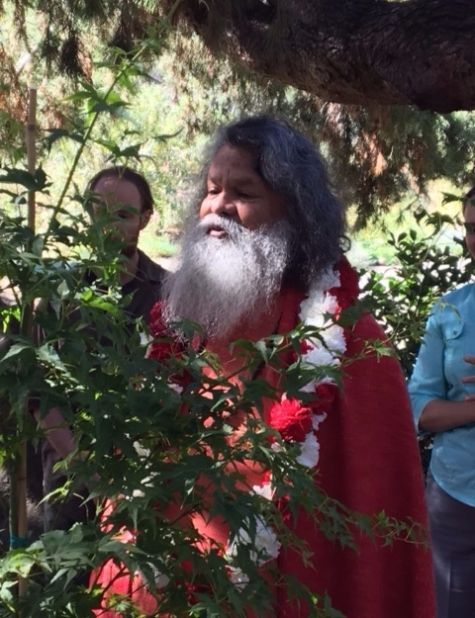 It was a divine and special weekend with yoga brothers and sisters from Vancouver and Mexico City joining local Yoga in Daily Life practitioners and teachers for the event.
The program began on Friday morning with a ceremonial Peace Tree planting by Vishwaguruji in the beautiful Gardens at Lake Merritt, in the city of Oakland. The ceremony was also attended by a representative of the Sierra Club, a national non-profit environmental organization headquartered in Oakland; a representative of the San Francisco Chapter of the Brahma Kumaris; and a pastor from St. John's Presbyterian Church in San Francisco.
The Fukuoka Sister City organization in Oakland was instrumental in helping to arrange the selection and planting of the Japanese maple tree near the Torii Gate in the Gardens.
On Friday evening, Vishwaguruji gave a lecture to some students at the HULT International Business School campus in San Francisco. Ambassador Venkatesan Ashok, the Consul General for India in San Francisco, attended the event and gave introductory remarks to open the lecture. Vishwaguruji spoke on the principles of Yoga, and demonstrated Yoga techniques that could assist in improving concentration for students' studying. Mrs Bette Venkateswaran provided some closing remarks to the evening.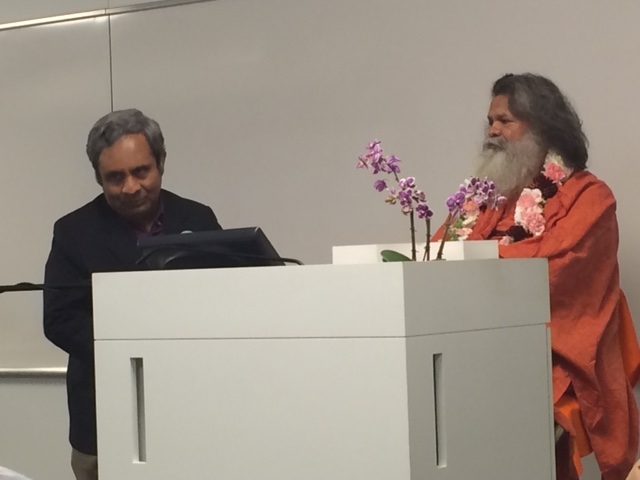 The program for Saturday and Sunday was held in the Yoga in Daily Life Bay Area Ashram in Oakland, and included asana practice and satsang with Vishwaguruji, where he continued to share the ancient teachings of Yoga.
On Saturday evening, the Bay Area Dashavatara Chanting Group joined satsang to chant Hanuman Chalisa, on the day of Hanuman, as well as two chapters of the Bhagavad Gita. The group enjoyed a second visit the new Peace Tree in the Gardens at Lake Merritt, to sit and share lunch together as a community and reflect on all the pearls of wisdom shared by Vishwaguruji over the weekend.