Vishwaguruji in Atlanta 2016
Vishwaguruji's visit to the Atlanta area was short, only three days, but full of events.
Vishwaguruji led a four-session yoga seminar at the George Pierce Park Community Center in Suwanee from Monday evening to Wednesday morning.
Following the final morning program on Wednesday, Vishwaguruji planted a World Peace Tree at George Pierce Park. By all reports, it was a beautiful ceremony, which will always remain in the memory of those who attended - with the hope that the tree will continue to stand as a symbol of harmony, love, and peace for many decades to come.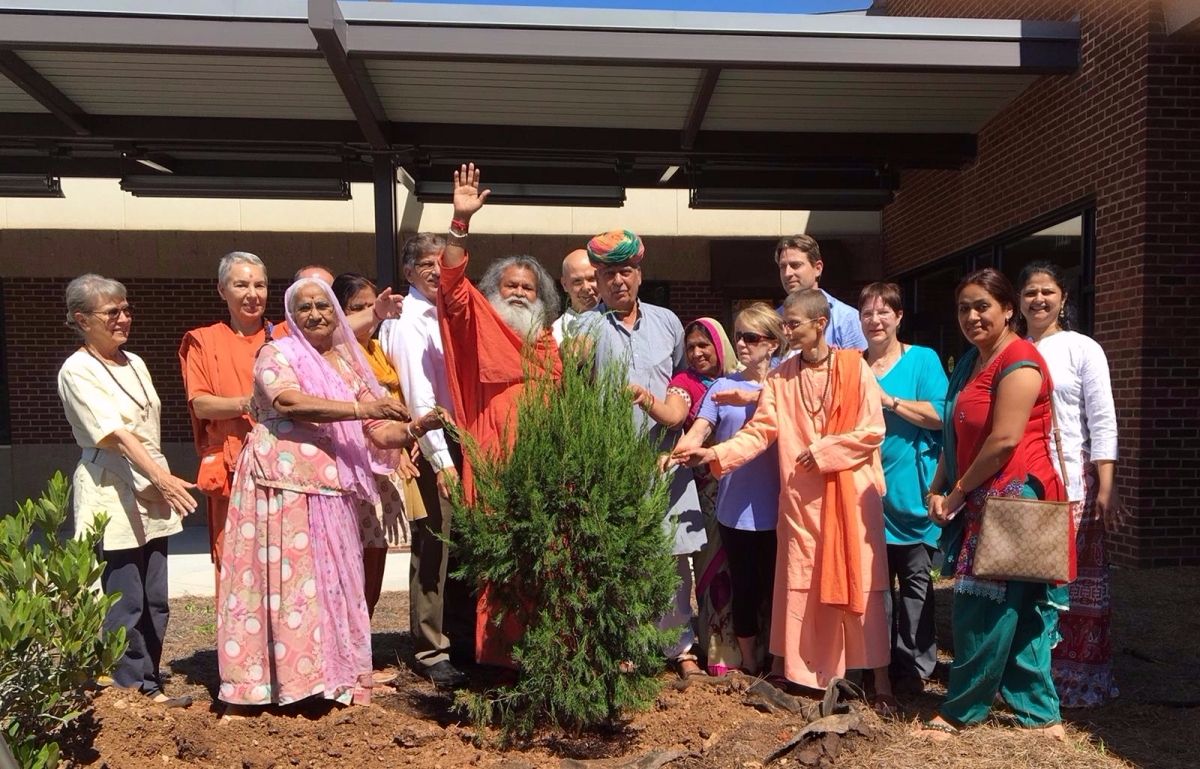 Vishwaguruji's visit concluded with a free public talk at the Northeast Geogia Medical Center in Braselton, which was well attended and all participants enjoyed the lecture and some gentle yoga exercises and movements that they could practice easily at home or at work, to stretch a little and refresh the mind.