Promoting Peace and Sustainability in Alexandria, USA
Vishwaguruji repeated his message of community, harmony, and world peace on Sunday, 18 September 2016, in Alexandria, Virginia, outside of Washington, DC.
Together with the Alexandria City Mayor Allison Silberberg, and former Mayor Bill Euille, he planted a red cedar Peace Tree in Four Mile Run Park, to symbolize the importance of both peace and preservation of nature. This is the second Peace Tree planted by Vishwaguruji in the city.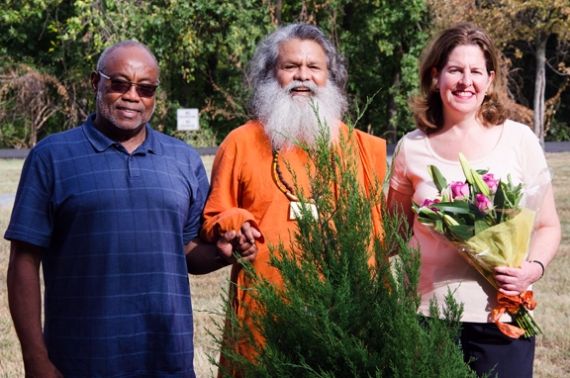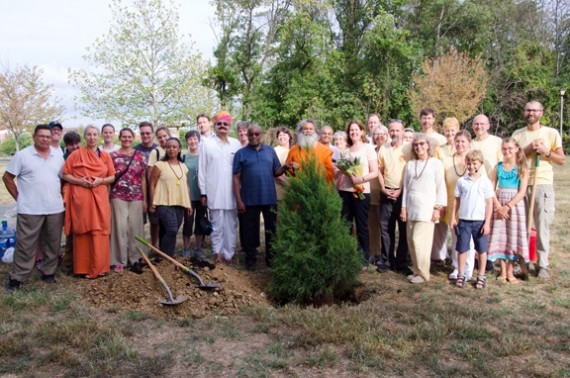 Later in the day, Vishwaguruji and bhaktas conducted a public program about how international projects of Yoga in Daily Life and the Sri Swami Madhavananda World Peace Council are contributing to the Sustainable Development Goals designated by the United Nations.
The program, which described projects such as the Rainwater Harvesting Initiative, Jadan School, Gyan Putra, reforestation/tree planting in many countries, and efforts to protect the habitats of and thereby save birds and bees, was registered as an affiliated event with the International Conference on Sustainable Development on 21 September in New York City.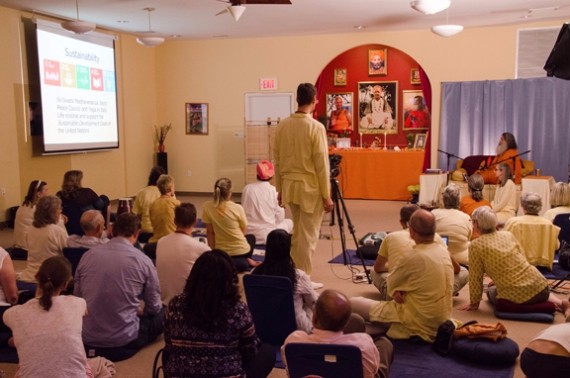 The Sunday programs followed a blissful weekend of blessings, satsangs, and learning about overcoming human obstacles from our beloved guru, as well as yoga practice led by visiting Yoga in Daily Life teacher Amrit Sagar from the San Francisco Bay Area, California.