Vishwaguruji's USA tour starts in New York
After programs in Vancouver, Canada, Vishwaguruji's World Tour continued in the United States, with the first stop in New York City.
Upon arrival at Newark Airport, Vishwaguruji was welcomed by a dozen bhaktas gathered form Europe, Canada and USA. On the way to New York City, Vishwaguruji was warmly welcomed by three generations of bhaktas in their home.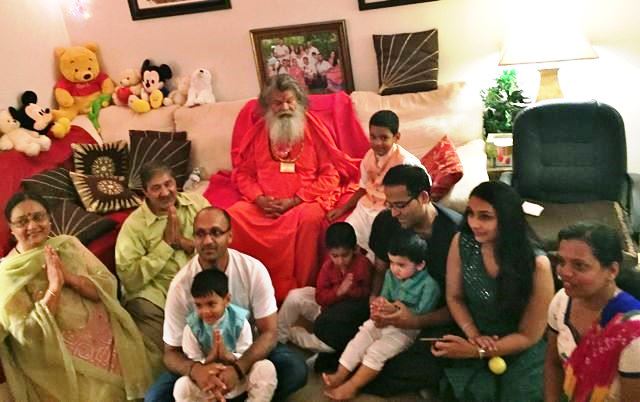 On Tuesday, September 13, Vishwaguruji was received at the Permanent Mission of India (PMI) to the United Nations by Ambassador/Deputy Permanent Representative Mr. Tanmaya Lal and First Secretary Mr. Manjunath. The meeting focused on philanthropic projects of Yoga in Daily Life and Sri Swami Madhavananda World Peace Council that are aligned with the United Nations sustainable development goals, and future collaboration of these two NGOs with the PMI at the United Nations.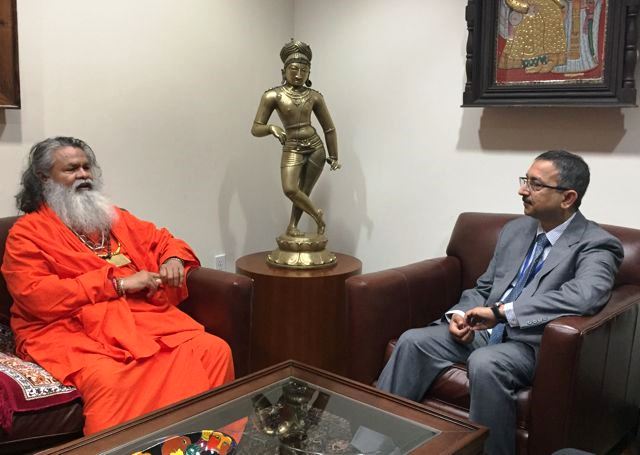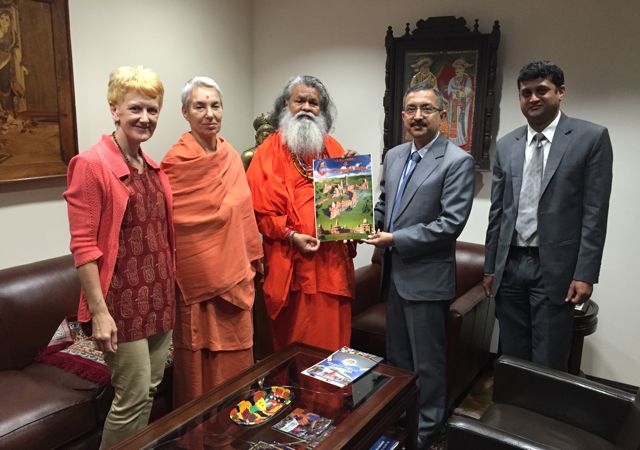 Following the meeting, Vishwaguruji had lunch with long time collaborator Mr. Ramu Damodaran, Chief of the UN Academic Impact, DPI UN, and Mr. Kaha Imnadze, the Georgian Ambassador/Permanent Representative at the UN, a loyal practitioner and supporter of Yoga in Daily Life.
On Tuesday evening the lecture by Vishwaguruji titled Yoga for Peace and Well-being, was hosted by the Saneeshwara Temple in Queens Village. Vishwaguruji was introduced to the audience by Mr. Kamlesh Mehta from the South Asian Times, a media sponsor of this event.
In the inspiring lecture, Vishwaguruji spoke about the origin of the universe, the role of yoga as a harmonizing, balancing and unifying principle in the universe, and about kundalini yoga as a tool for self-realization.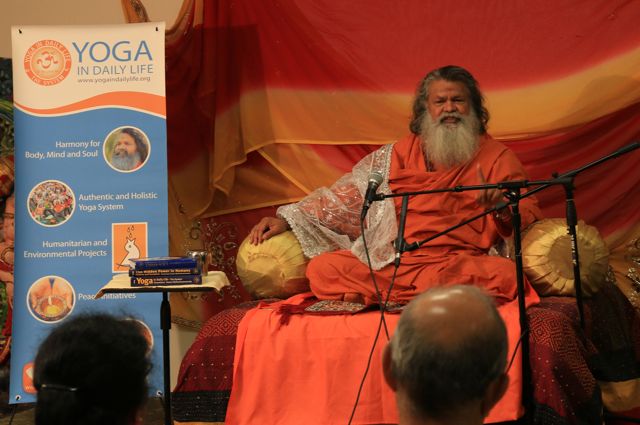 On September 14, the program began with yoga practice led by Vishwaguruji in the Yoga in Daily Life Center in Whitestone, Queens. Vishwaguruji reminded all practitioners that with each exercise performed thoroughly and with awareness, we can go through our limits and overcome our weaknesses.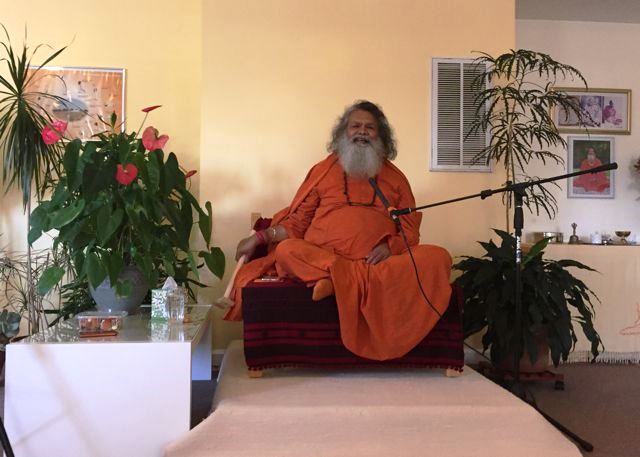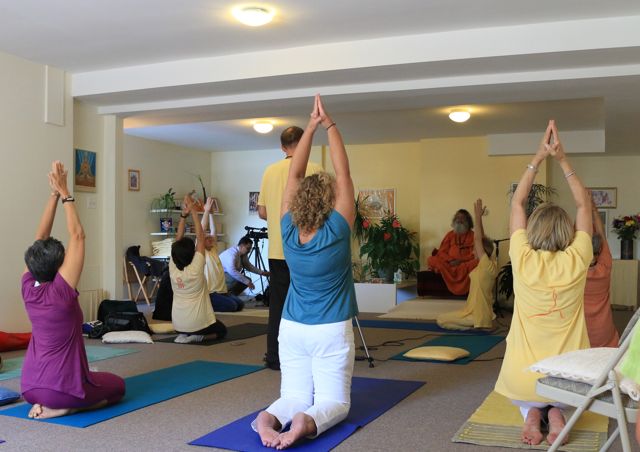 After the morning program, Viswaguruji was interviewed by Mr. Ashok Vyas from International Television Broadcasting.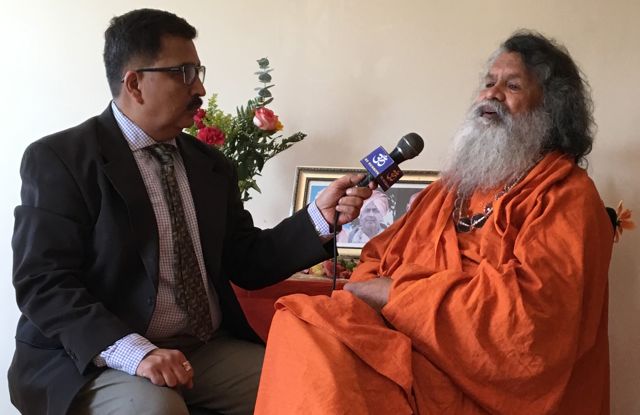 Vishwaguruji's program in New York concluded with an uplifting lecture and practice of Yoga for Body & Beyond in the Shiv Shakti Peeth Hindu Temple in Hollis Queens, NY. All participants enjoyed the presence of two spiritual leaders, both Mahamandaleshwars from the Maha Nirvani Akara, Vishwaguruji and the host of the Temple, Swami Harischandra Puri Ji. In the warm and welcoming atmosphere, Vishwagurji led the practice and gave an inspiring talk woven with mantras and stories from Vedic tradition.