Raksha Bandhan Festival of Brothers and Sisters
Strilky, 18 August 2016
Cultural festivals are held all year round in every part of the world. A special festival has taken place in Strilky Ashram, Czech Republic, in the presence of His Holiness Vishwaguru Maheshwaranandaji.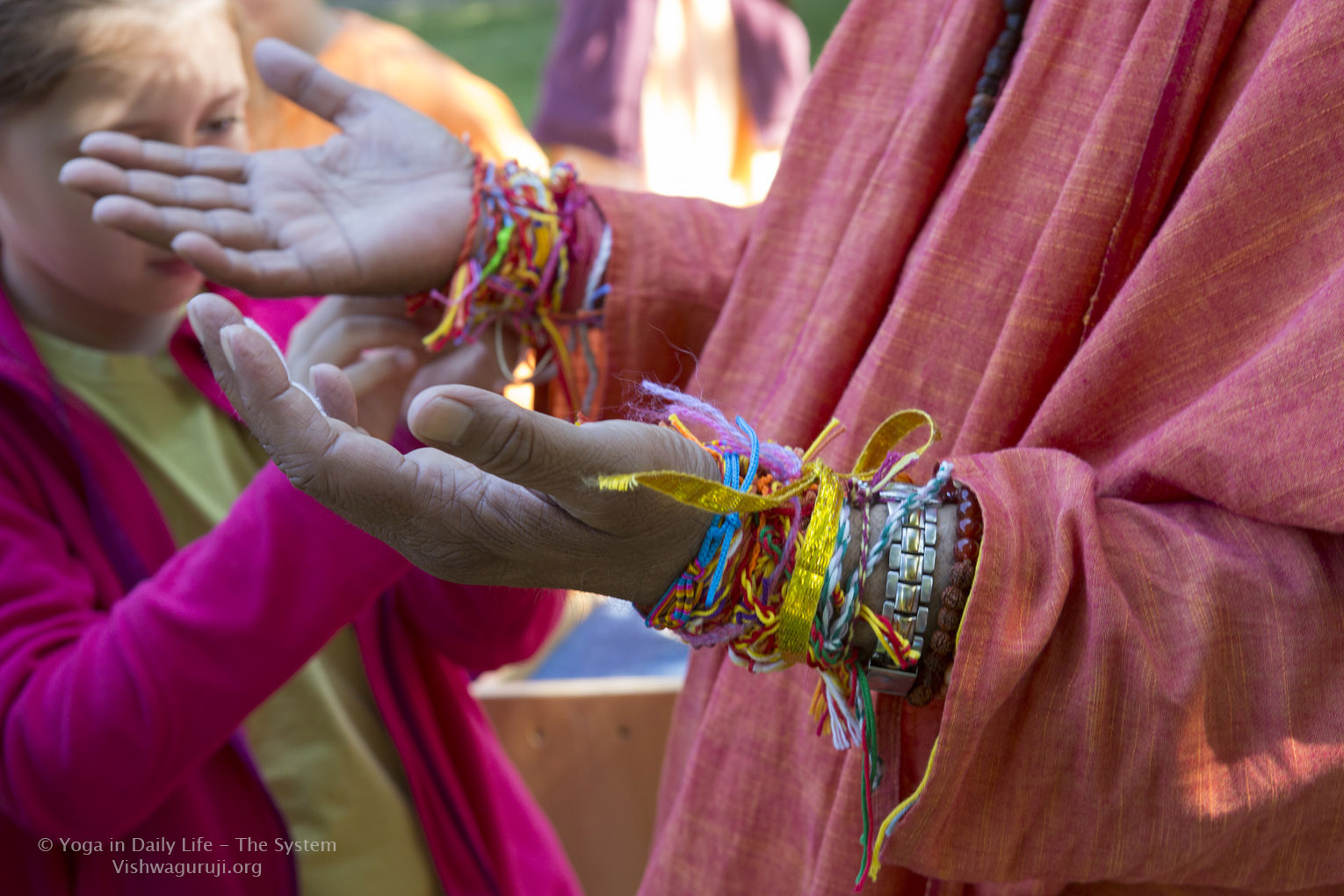 Raksha Bandhan celebrates the promise of protection between brothers and sisters. This festival was born on the occasion of the story of Sati Savitri and the king who fell in love with her. Savitri tied the king's wrist with a thread that indicated the sister-brother relationship and mutual respect, instead of an emotional romantic connection. Since this time, the eighth full moon of the year is dedicated to remembering the relationship of brothers and sisters, with the duty for the men to protect and support their sisters.
More than 20 years ago Vishwaguruji proclaimed the Raksha Bandhan festival as the International Day of Brothers and Sisters. This connection between women and men creates a unity that should not be broken. On the social level it is the source of a healthy social network, keeping individuals together under an umbrella of protection and support.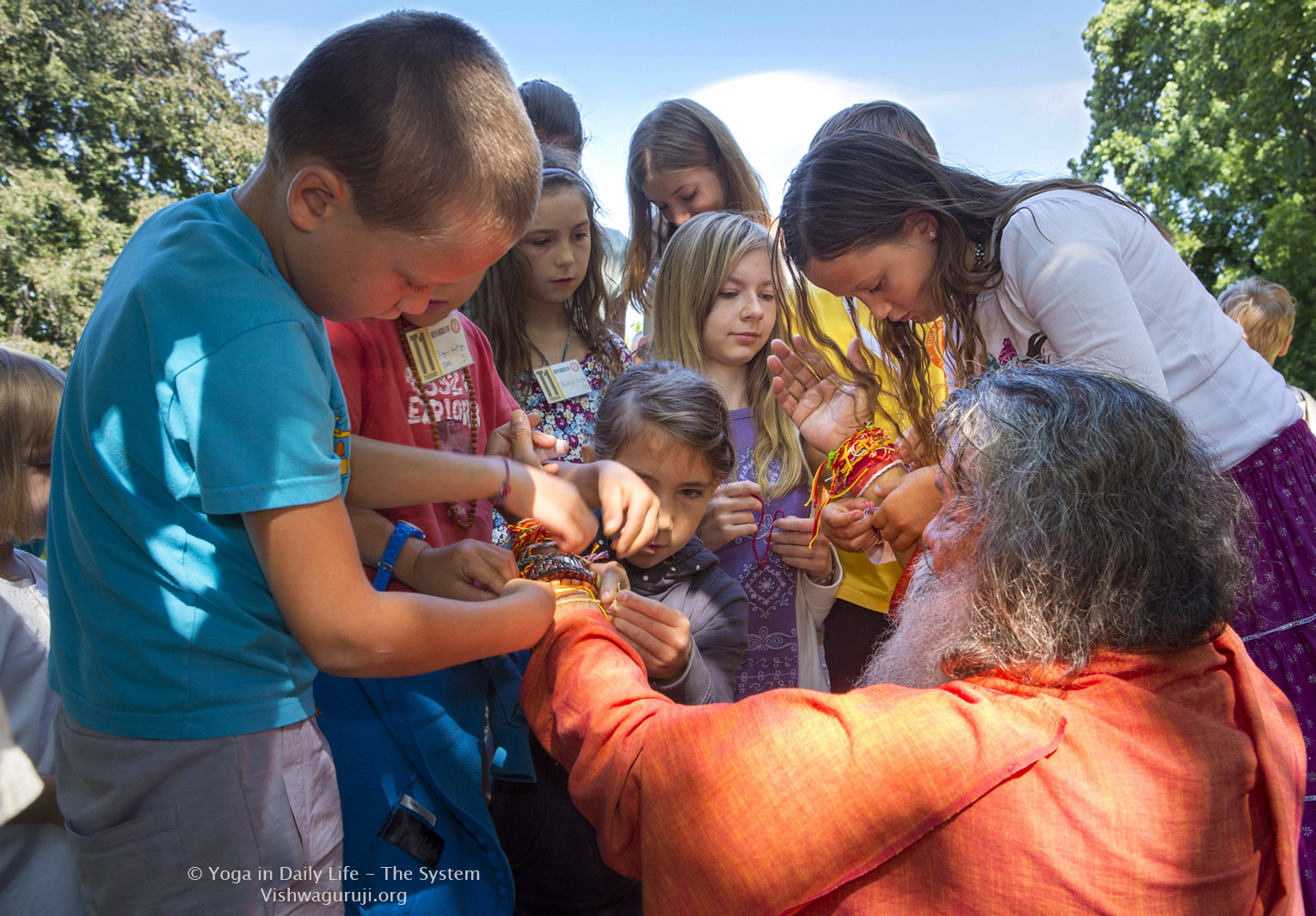 In Strilky Ashram a joyful celebration took place, including children tying Vishwaguruji's wrists with the rakhi thread. Those adults who had already accepted each other as sisters and brothers, also remembered and greeted each other with some presents today.