Gurupurnima celebration in Jadan Ashram
Gurupurnima, the most important annual festival of spirituality, held in celebration of Guru Tattva, and considered a day of wisdom and light, was celebrated by thousands in satsangs at ashrams of Yoga in Daily Life around the world, and in person with Vishwaguruji in India.
His Holiness Vishwaguru Swami Maheshwaranandaji according to ancient tradition, gave satsang and darshan in Vishwa Deep Gurukul Swami Maheshwarananda Ashram - Om Ashram in Jadan, district Pali, Rajasthan, India.
Throughout the day Vishwaguruji gave lectures and received bhaktas for his darshan (spiritual meeting of a saint). Hundreds and hundreds of bhaktas came to be with their Gurudev and gain the blessing of Sri Alakhpuriji Siddha Peeth Parampara on this day, singing bhajans and rejoicing in the glory and great fortune of having such divine guidance in this life.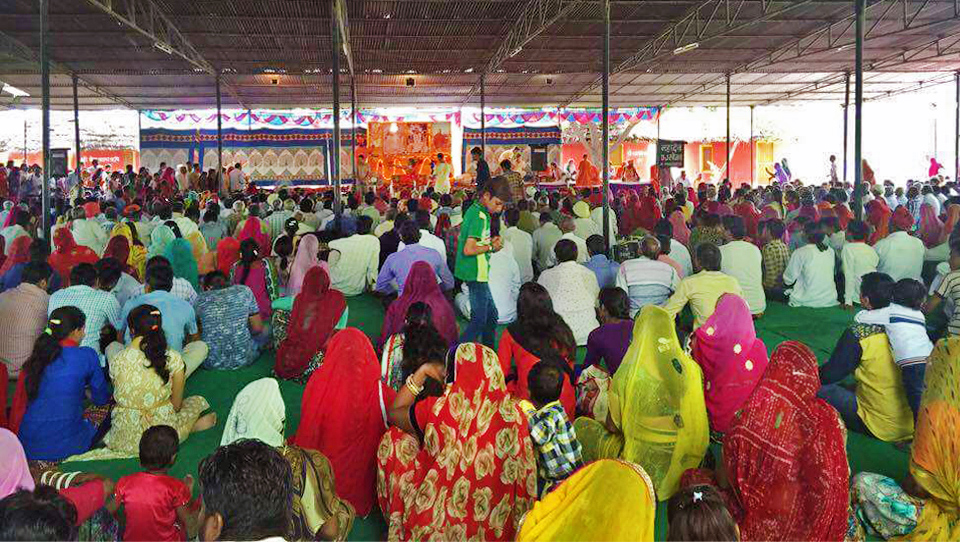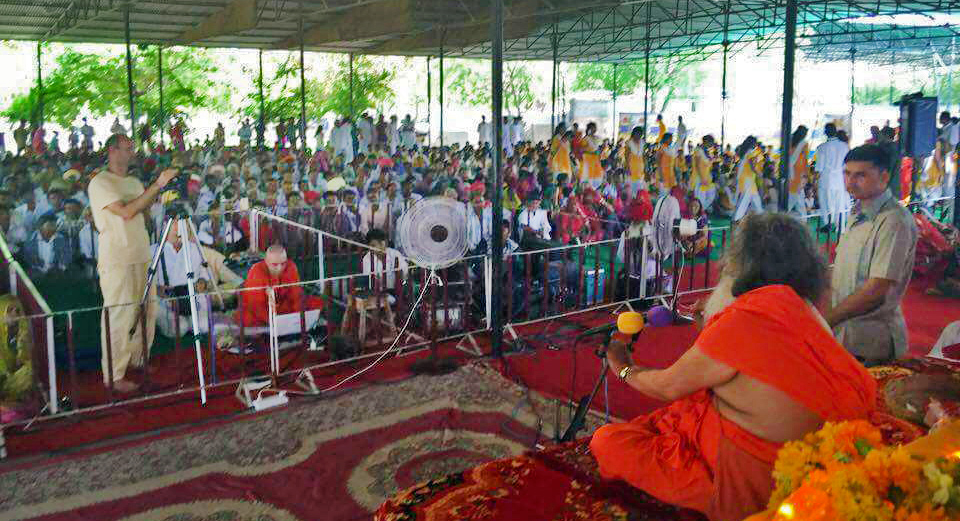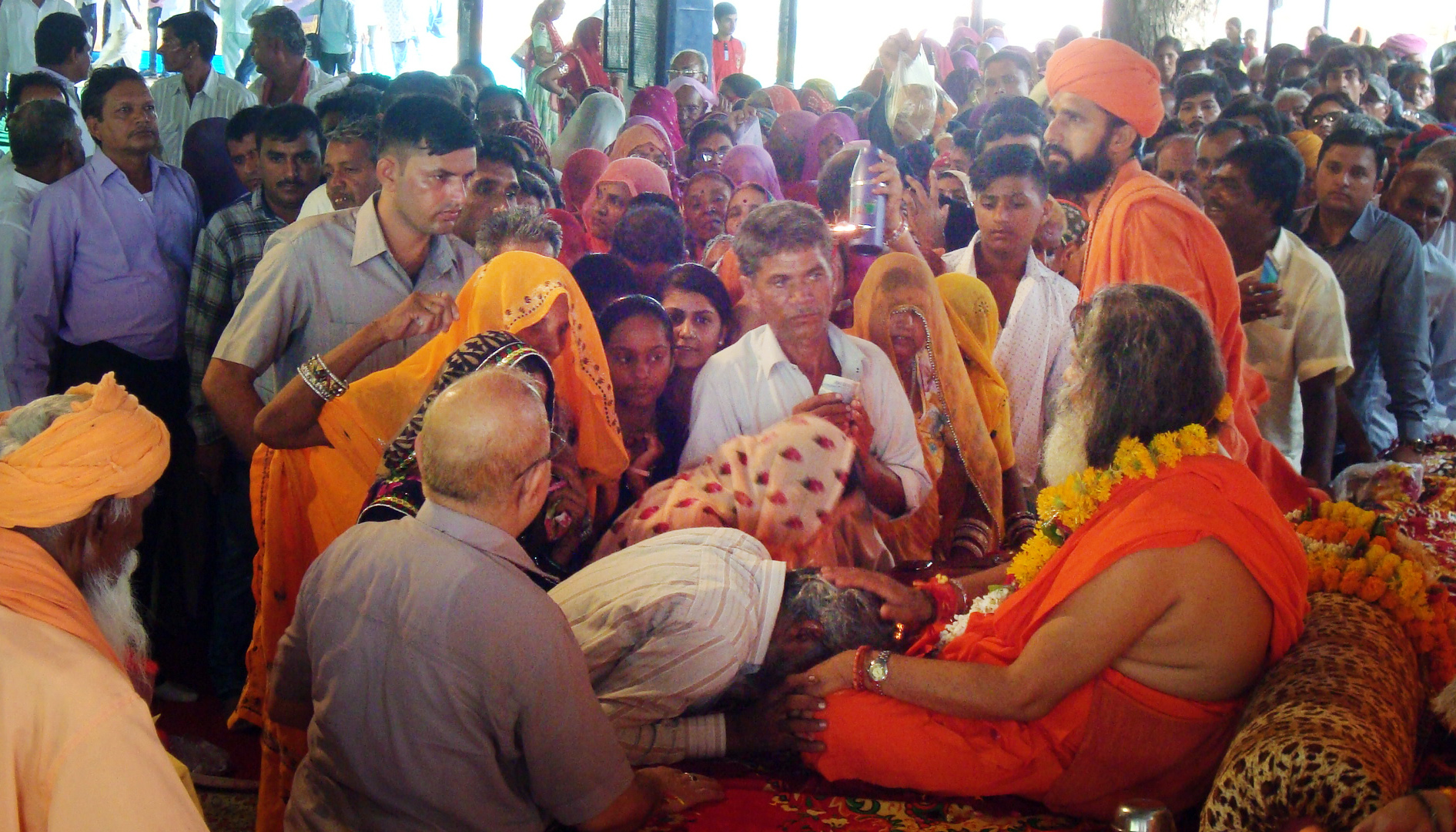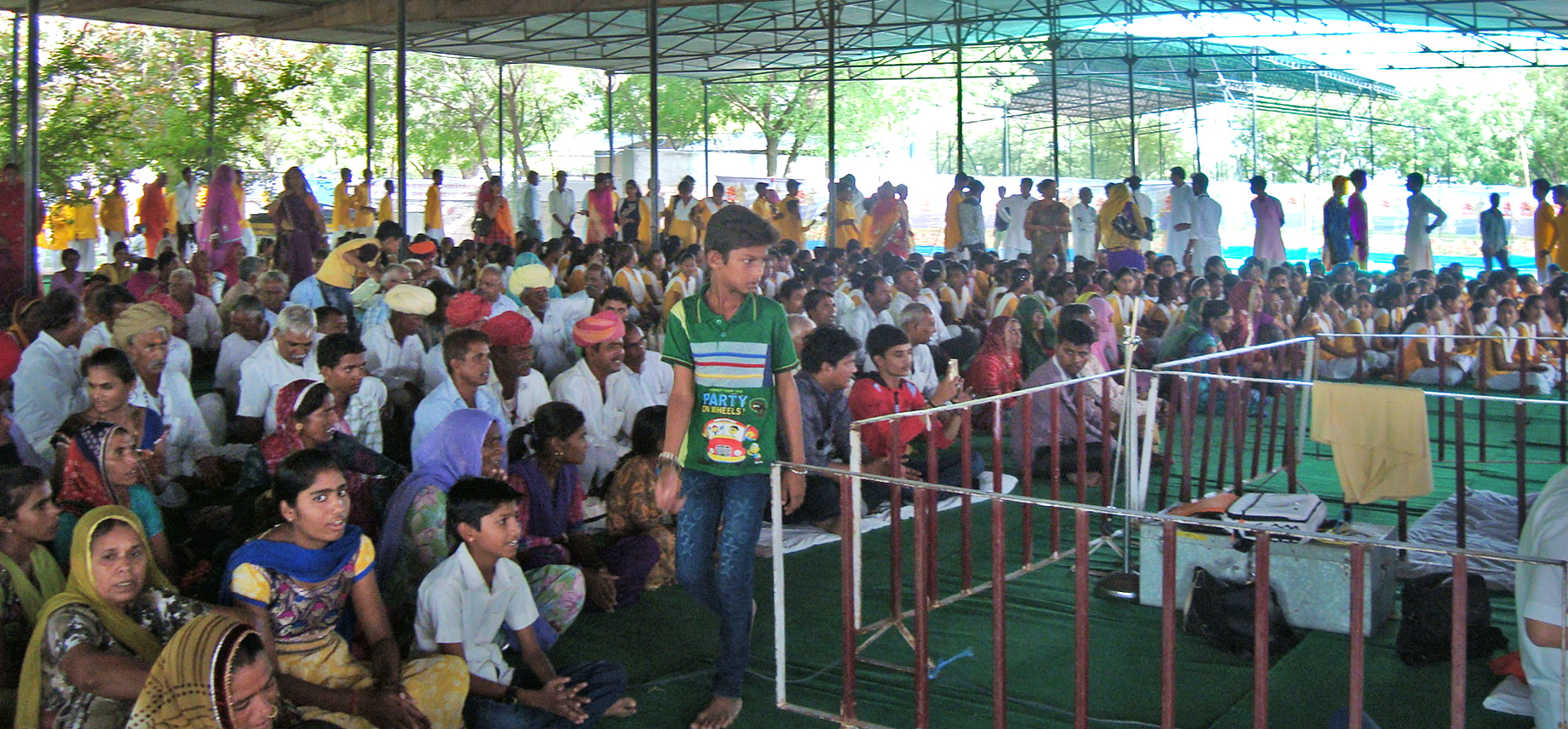 "Gurupurnima is the day of the Guru, the highest principle in the world.The divine principle of Guru Tattva removes the darkness and illuminates everything. It is the celebration of wisdom and knowledge. You should be like a flame in the world and whoever comes to you shall get light from you. Let flow the river of Love. When you come somewhere, light and love shall come, too." Vishwaguruji