Pilgrimage to Sri Alakhpuriji
June 2016
Vishwaguruji's journey to the source of Sri Alakhpuriji Siddha Peeth Parampara.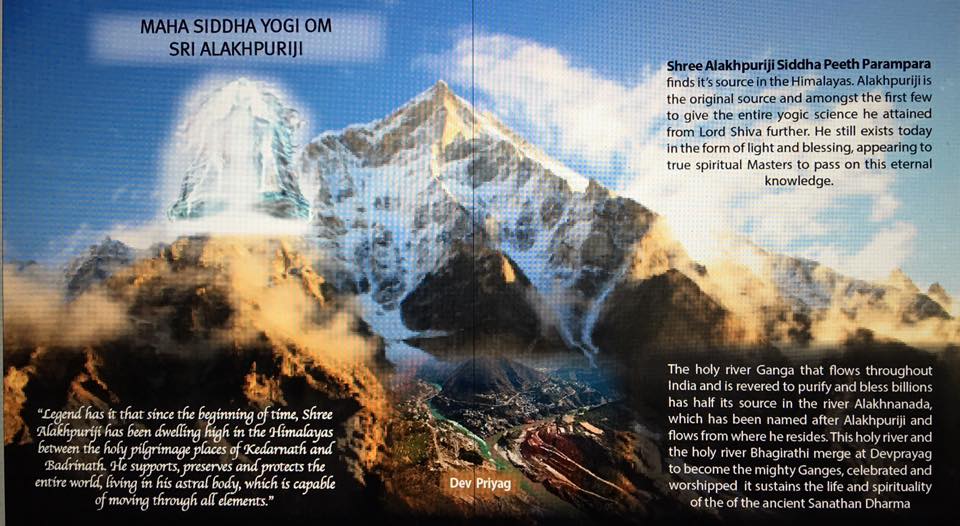 Vishwaguru Maheshwaranandaji is successor to one of the oldest spiritual lineages in India, Om Sri Alakhpuriji Siddha Peeth Parampara, with holy incarnations and God-realized masters - starting with Param Mahasiddha Avatar Sri Alakhpuriji, to Paramyogeshwar Svayambhu Sri Devpuriji, Bhagwan Sri Deep Narayan Mahaprabhuji and Hindu Dharmsamrat Paramhans Sri Swami Madhavanandaji.
Vishwaguruji's pilgrimage to the source of the holy Alakhnanda river - where Sri Alakhpuriji still resides in his light body, and his gufa (cave) still exists - was a blessing for all, and particularly those who are under the shelter of this lineage. A few of Vishwaguruji's bhaktas also received the great blessing to witness this glorious event and have divine darshan of that holy place, deep in the Himalayas.