HH Yogi Adityanath Ji visits Vishwaguruji in our Camp
His Holiness Yogi Adityanath, Peethadishwar (successor) of Nath Parampara, and Mahant (head priest) of the Gorakhnath Mutt (Hindu temple in Gorakhpur) visits Vishwaguruji in his camp.
On Saturday 7 May 2016, all the bhaktas in the Om Sri Alakhpuriji Siddha Peeth Parampara camp were greatly honored by the visit of Yogi Adityanath Ji, Mahant of Gorakhnath Mutt and member of Indian Parliament. Vishwaguruji welcomed His Holiness and other attending Mahamandaleshwars, with heartful greetings and flower malas in full respect of the occasion.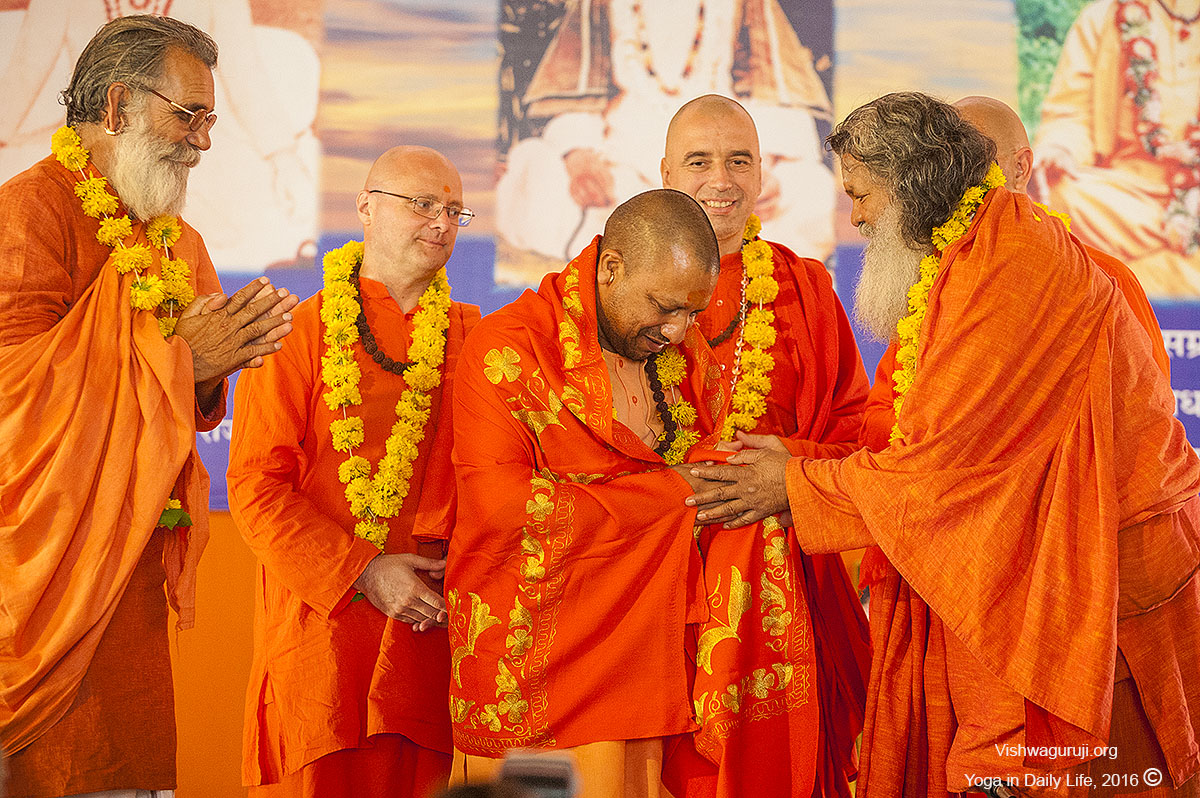 In his talk, Sri Adityanath Ji reminded assembled bhaktas about the importance of Sat Sanatan Dharma through the story of King Bali, and he expressed his gratefulness to Vishwaguruji for spreading the timeless teachings of Sat Sanatan Dharma in Europe and around the whole globe.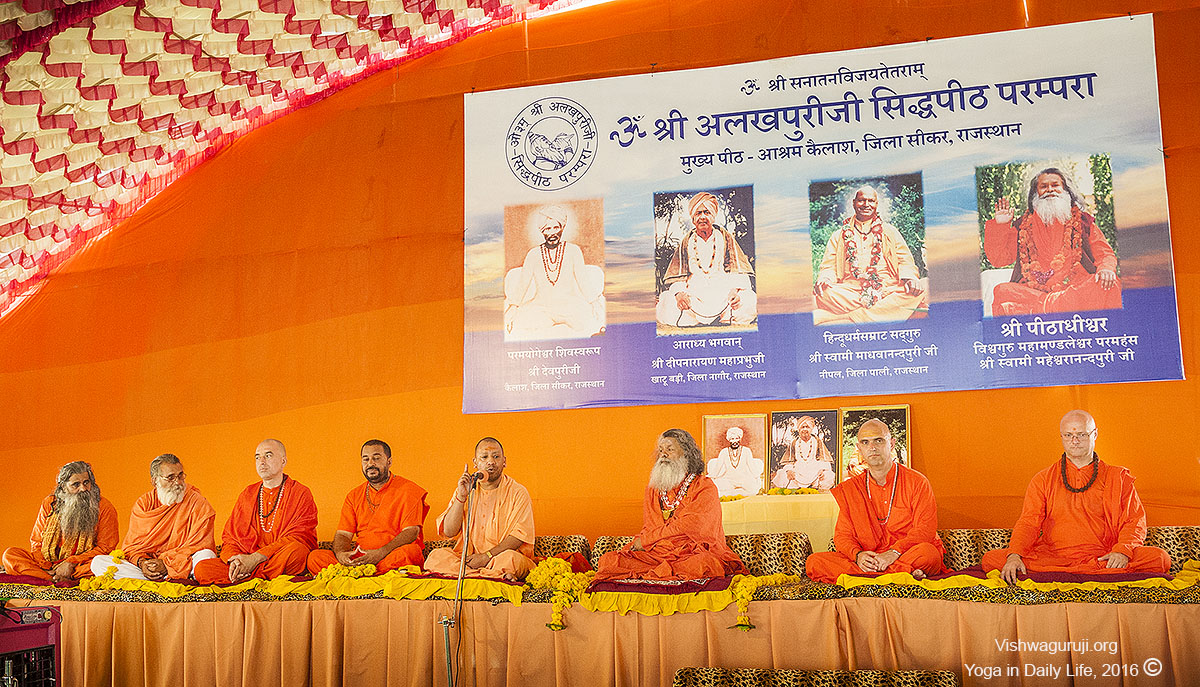 After an inspiring talk from Mahamandaleshwar Sri Atmanand Ji, Vishwaguruji informed his honorable guests about the present situation of Sat Sanatan Dharma in Europe.
The morning program was closed by the message of Vishwaguruji: "Though there seem to be many religions and spiritual lineages in India, they all originate in one and the same source: Shiva Himself."
In this context, Vishwaguruji also mentioned the special role of Sri Adityanand Ji's Guruparampara, the Gorakh Nath Parampara, whose devotees include even the Kings of Nepal.
Vishwaguruji explained that such a Guruparampara is like a mango tree - a good mango tree will give such seeds which will grow equally good mango trees, which will again give the same good mango seeds, and so on.
Morning satsang ended with singing of bhajans and enjoying the atmosphere of spoken wisdom.