Bhandaras of our Mahamandaleshwars
It is customary that during the Kumbha Mela each Mahamandaleshwar organizes to give a bhandara (festive meal) in their name, to all other Mahamandaleshwars, sannyasins (monks), Mahants (head of the ashram), and devotees of Maha Nirvani Akhara.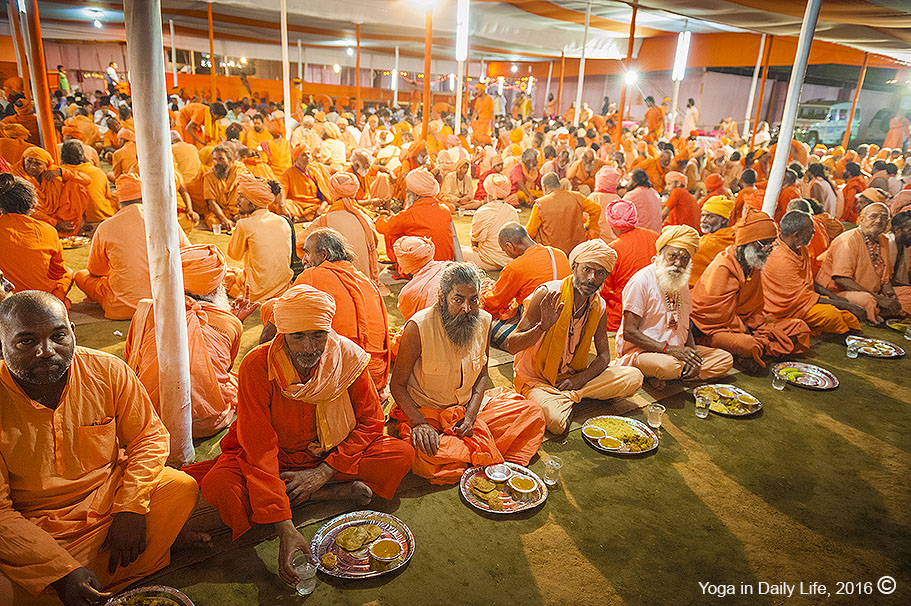 To fulfil this obligation, three Mahamandaleshwars of our Parampara, MM Swami Jasraj Puriji, MM Swami Gyaneshwar Puriji and MM Swami Vivek Puriji gave their bhandaras over the last three days.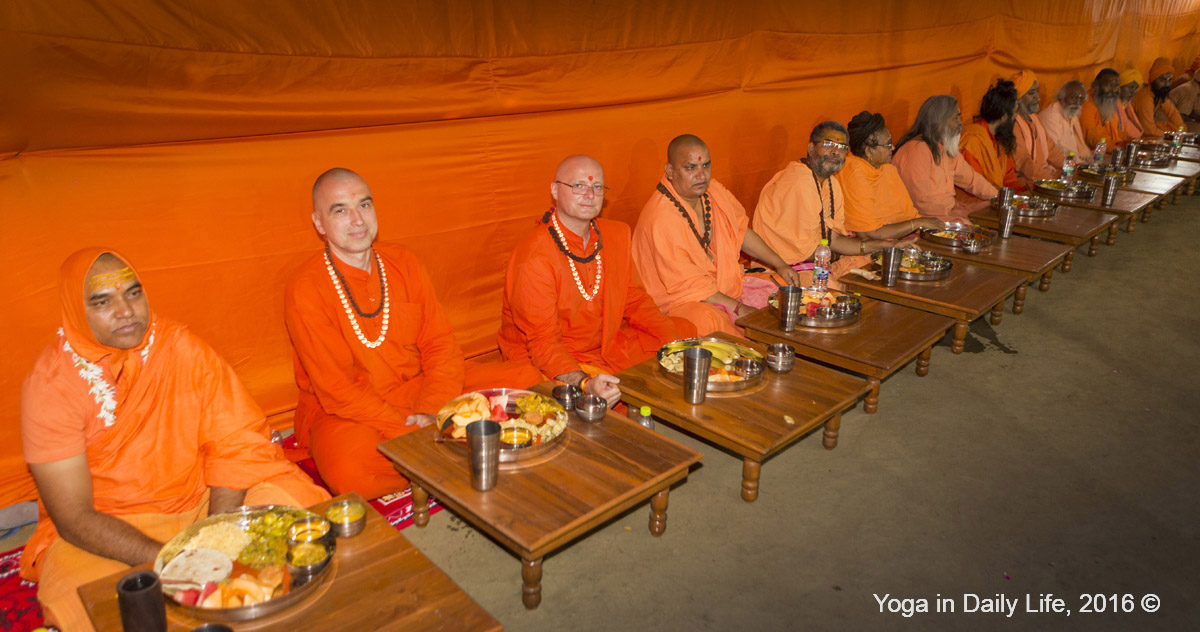 After a short puja and traditional recitations of verses from ancient scriptures, the meal began. Dakshina (monetary offerings) were given to the sadhus and the food was distributed through the endless rows of swamis and devotees.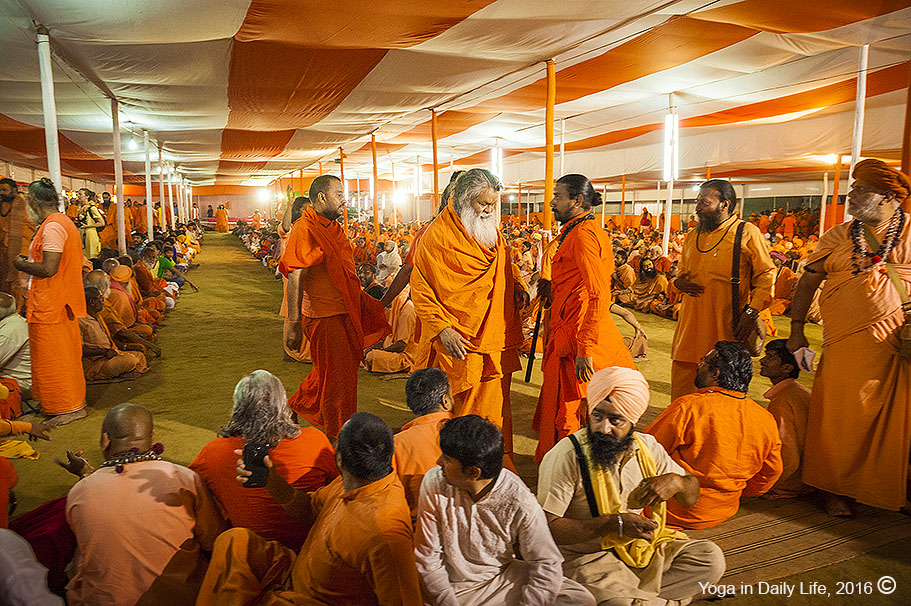 The crowning glory for our Parampara is Vishwaguruji's bhandara, which will follow in two days time.