First Purnima Shahi Snaan at Kumbha Mela
The first Royal Bath, Purnima Shahi Snaan took place at Simhasth Kumbha Mela in Ujjain on 22 April 2016.
The Kumbha Mela is a hugely significant event that unites the world and brings peace to all.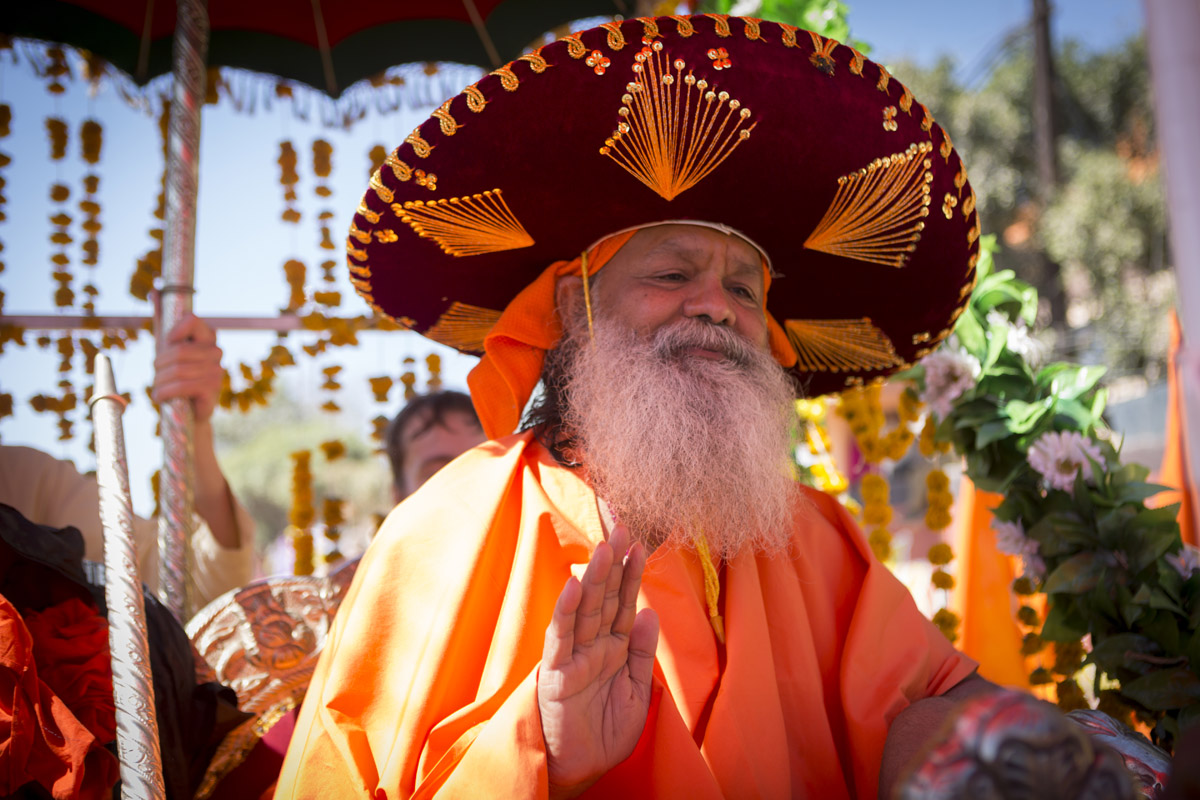 Today from the Simhasth Kumbha Mela in Ujjain, the world received a tremendous blessing when many saints, including His Holiness Vishwaguruji Mahamandaleshwar Paramhans Swami Maheshwarananda, bathed in the Holy River Kshipra for the first full moon Royal Bath, Purnima Shahi Snaan. This occasion was made even more auspicious by the fact that it was also Hanuman Jayanti (birthday).
When so many saints come together in such a Holy place, and they are joined by millions of sincere devotees seeking oneness with the Divine, this radiates a Supreme vibration of positive energy for the whole planet. And Vishwaguruji explained that the Mahakaleshwar Jyotirlinga in Ujjain is the center of the Universe, so this great blessing goes out to the whole Universe.
Mahamandaleshwars Swami Gyaneshwar Puriji and Swami Vivek Puriji also joined the procession and took their first Snaan in Ujjain.