Mahashivaratri 2016 Celebration in Prague
On March 7, 2016 Prague saw a celebration of the important Indian spiritual festival - Maha Shivaratri. Held in the famous Lucerna Palace, the evening program was led by renowned Indian spiritual master and author of the Yoga in Daily Life System, His Holiness Vishwaguru Mahamandaleshwar Paramhans Swami Maheshwarananda.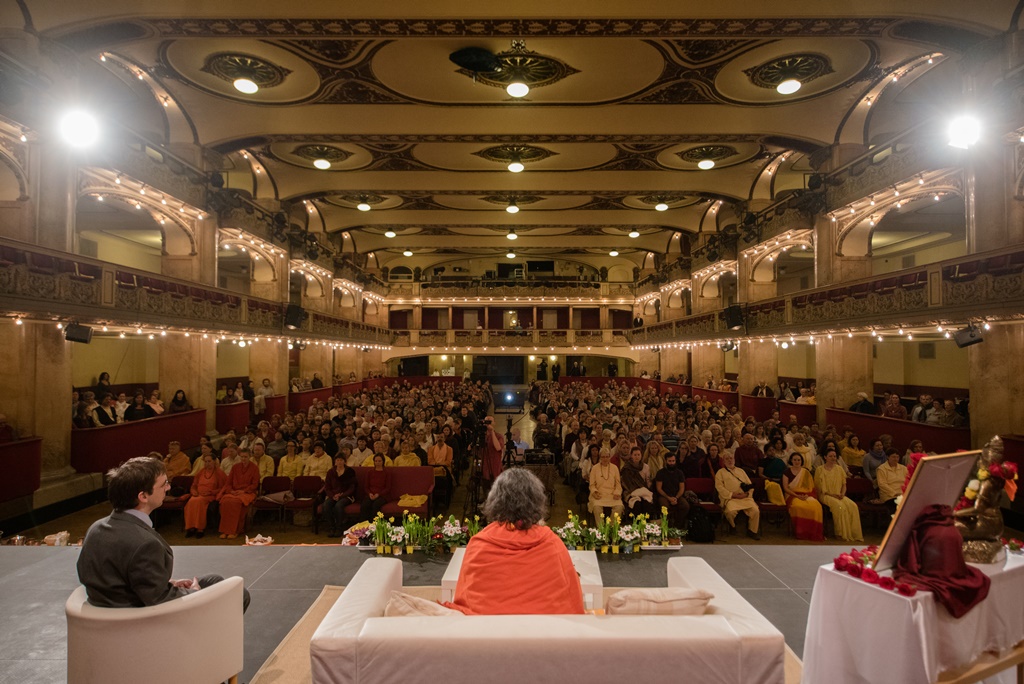 The program was introduced by Vivek Ojha, Council Chairman of Vishwa Guru Deep Hindu Mandir - Czech Hindu Community (the main organizer along with Yoga in Daily Life Prague association), who explained the significance and meaning of Maha Shivaratri.
Next on stage was Hynek Kmoníček, Director of Foreign Department, Office of Czech President (and former Czech Ambassador to India). The event was held under his auspices and his speech highlighted the three years he spent in India as the Czech Ambassador to Delhi, the broad range of Czech-Indian relations, as well as the importance of personal and spiritual aspects of life for anyone who has ever come into contact with India.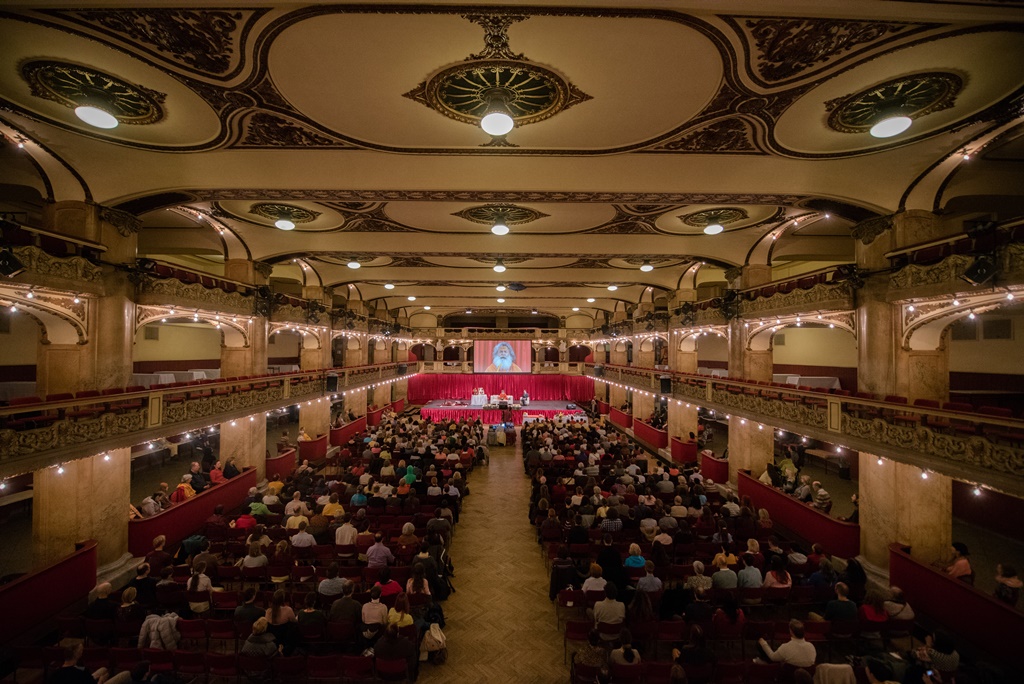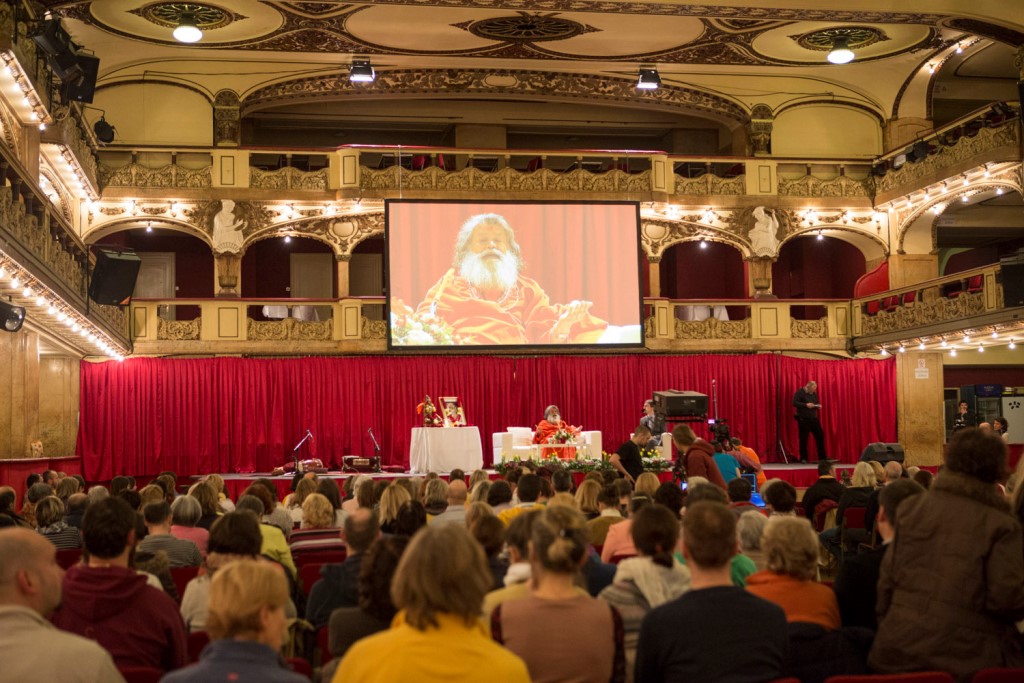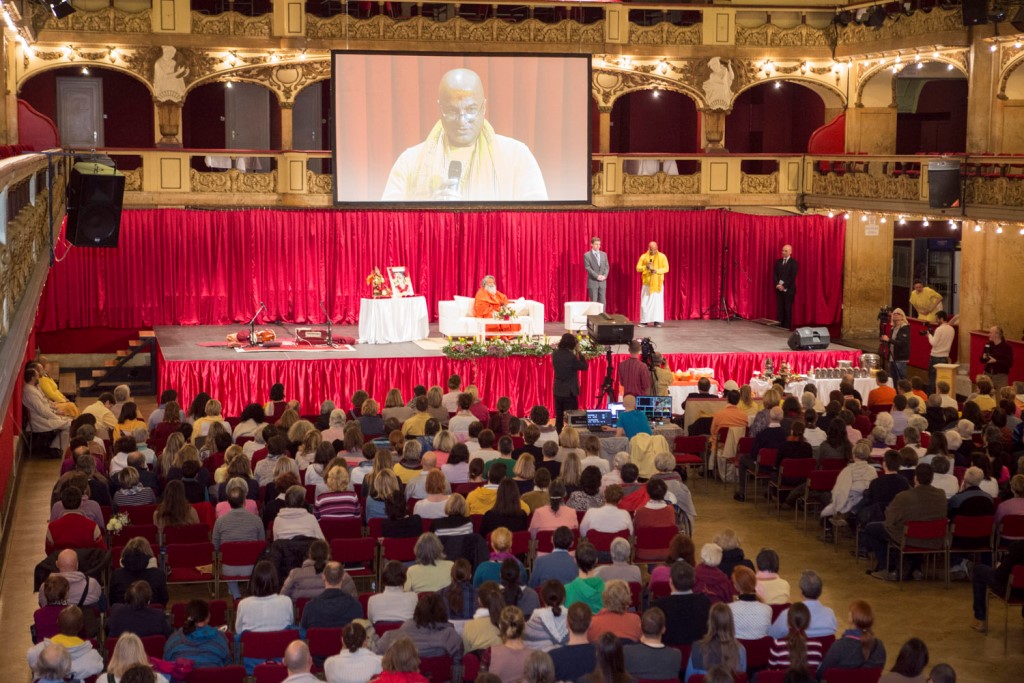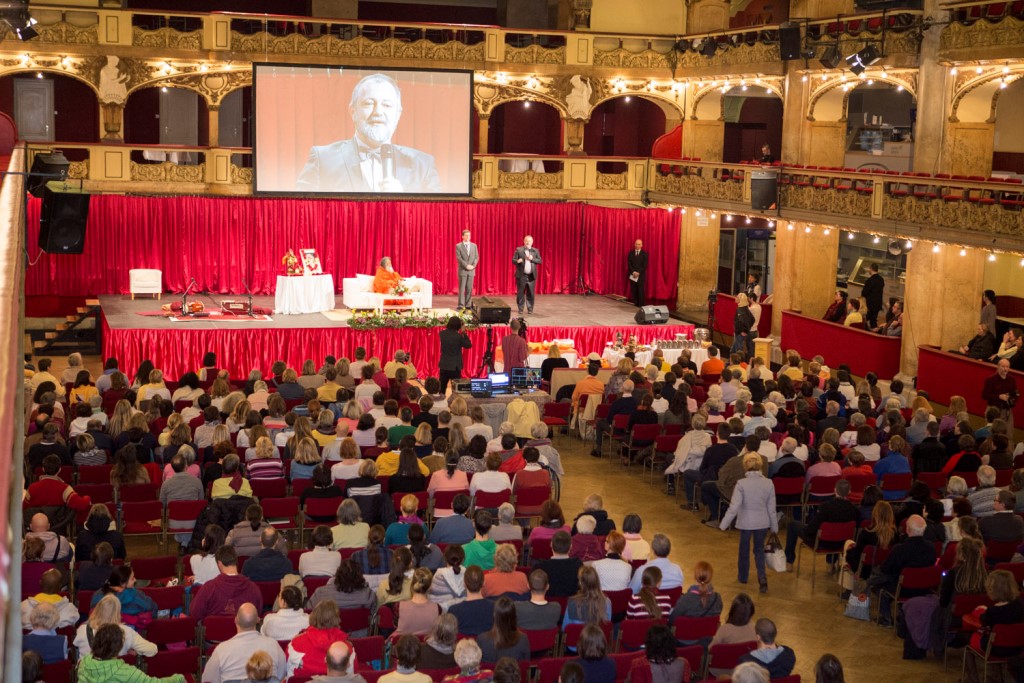 Other distinguished guests included representatives of the Indian Embassy in Prague, including Second Secretary Mr. Rajesh Sharma; sannyasins of the Puri order, Sadhvi Anubhavi and Sadhvi Parvati; and other personalities and friends from the Czech Republic, other European countries, India, Canada, etc.
Vishwaguruji Maheshwarananda told the capacity audience in the Great Hall about the importance of spirituality and the personal development of each of us, regardless of specific religious belief, since - whether we worship Krishna, Shiva, Jesus or Buddha - God is one.
During the ceremony to worship Lord Shiva, representing universal or cosmic consciousness, Vishwaguruji also wished much peace, harmony and love to the people of Prague, the Czech Republic, and the whole world.
The program included two Bharatnatyam dance performances by Bhakti Devi, as well as mantra chanting with music performance by the Mantra Ananda Band.
Hundreds of audience members took an active part in the program by performing the Abhishek ceremony themselves, giving offerings of worship to Lord Shiva. Participants left the celebration filled with inner peace and renewed motivation to work on their inner transformation and progress on their spiritual path.
Whether you had a chance to take part in this year's celebration or not, you can already look forward to the next Maha Shivaratri celebration in Prague in 2017.