Celebration of the Highest Consciousness
Strilky, 4 - 6 March 2016
Mahaprabhudeep Satsang Foundation in Strilky, Czech Republic, is a gathering place for His Holiness Vishwaguru Maheshwaranandaji's disciples from around the world. This weekend seminar was dedicated to the era of Shivji, who is the eternal consciousness and bliss.
"When we travelled to Strilky Ashram we were talking about Master and Shiva, and we knew clearly our aim and we were already in the consciousness of Shiva," said His Holiness Vishwaguruji at the beginning of this first Yoga in Daily Life Weekend Seminar in Europe for 2016. "We ourselves are existing here as Shiva and while going home we become involved again in the worldly problems. The best is to be with such people who provide good company and satsang instead of questioning everything."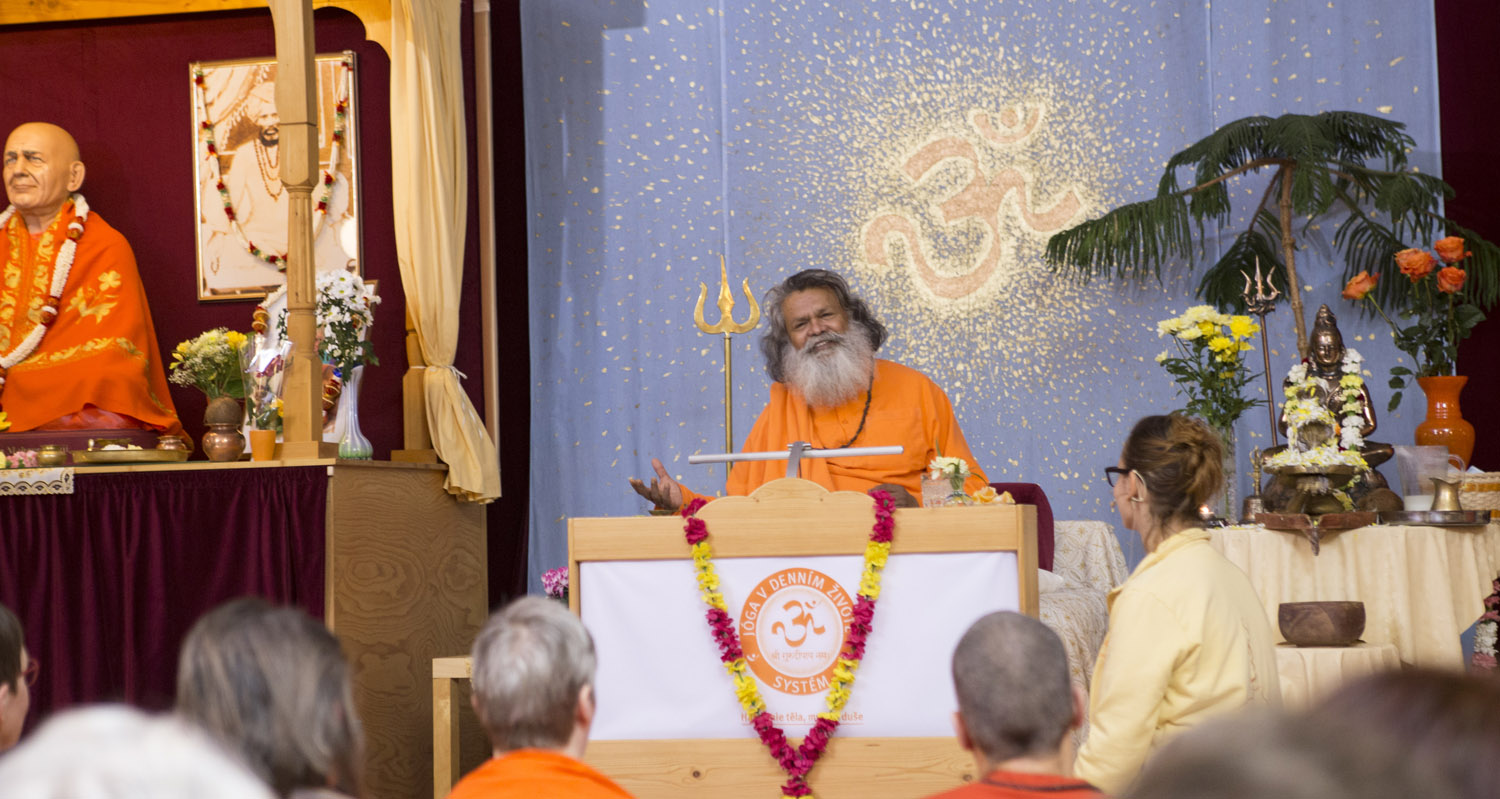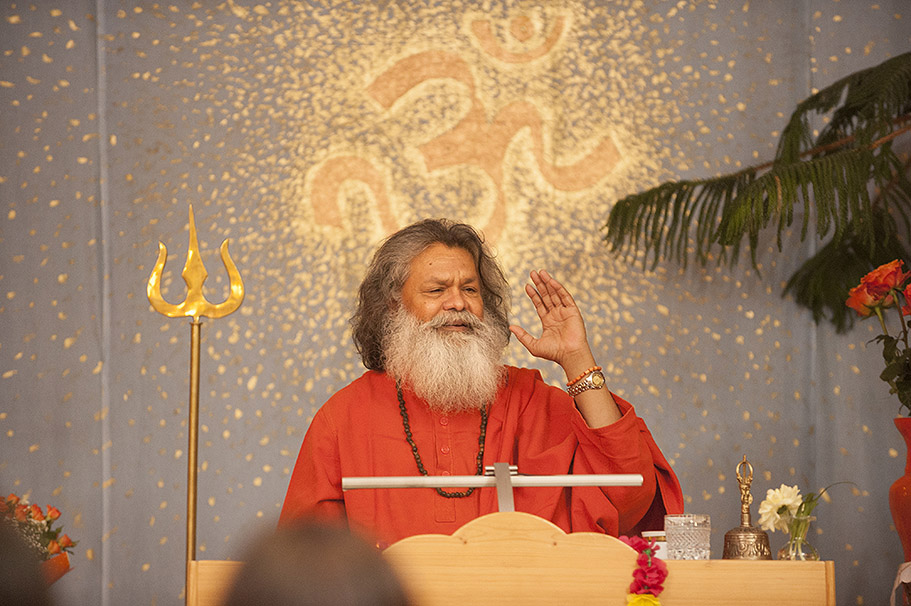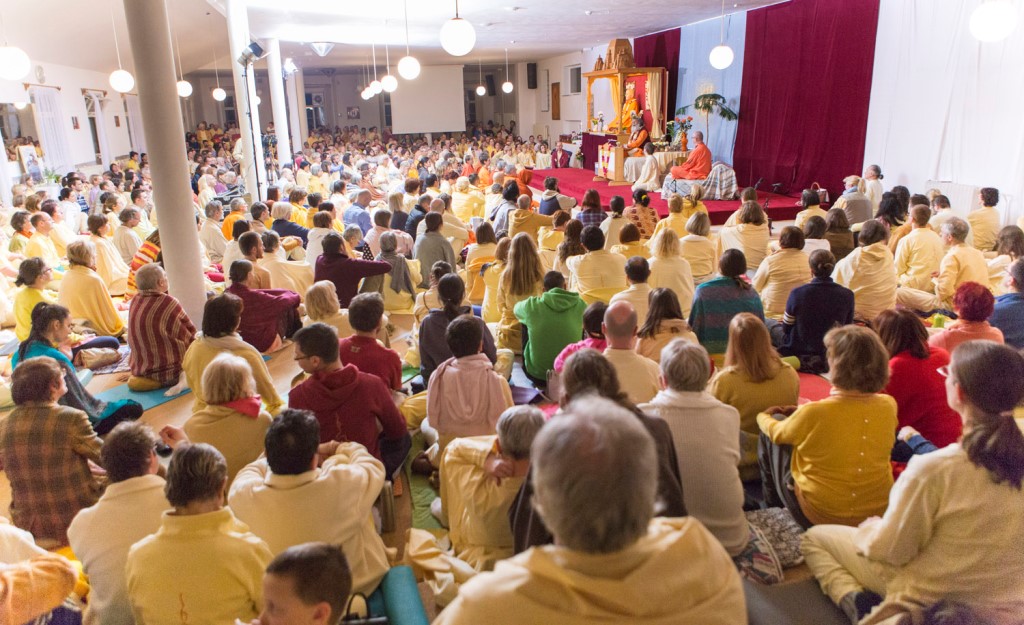 Shiva is Mahadev: he is the God of Gods. Satyam, Shivam, Sundaram - truth, consciousness, beauty are his attributes.
Another name for Shivji is Bholenath, which means 'innocent God', one who believes other's words without any question. Vishwaguruji explained that Lord Shiva is called 'Bholenath' because he believes the words of his devotees immediately and grants their wishes without any second thought. He then led everyone into the feeling of this consciousness with 5 minutes chanting Om Namo Shivaya - the Shiva mantra sung as a kirtan (devotional song).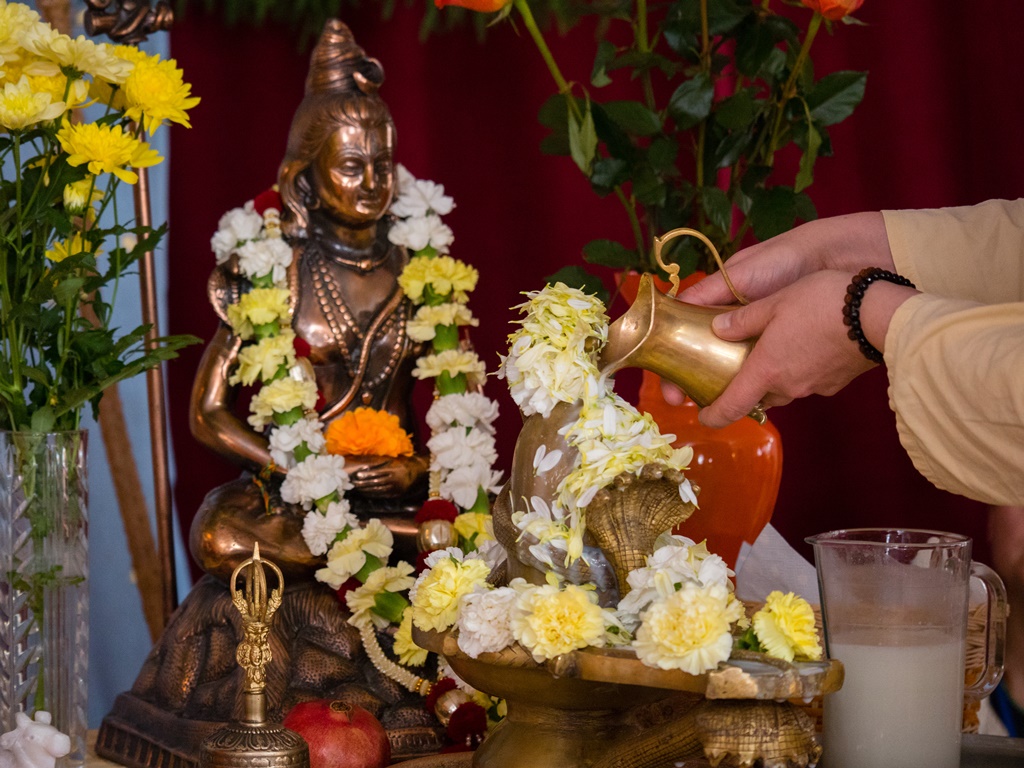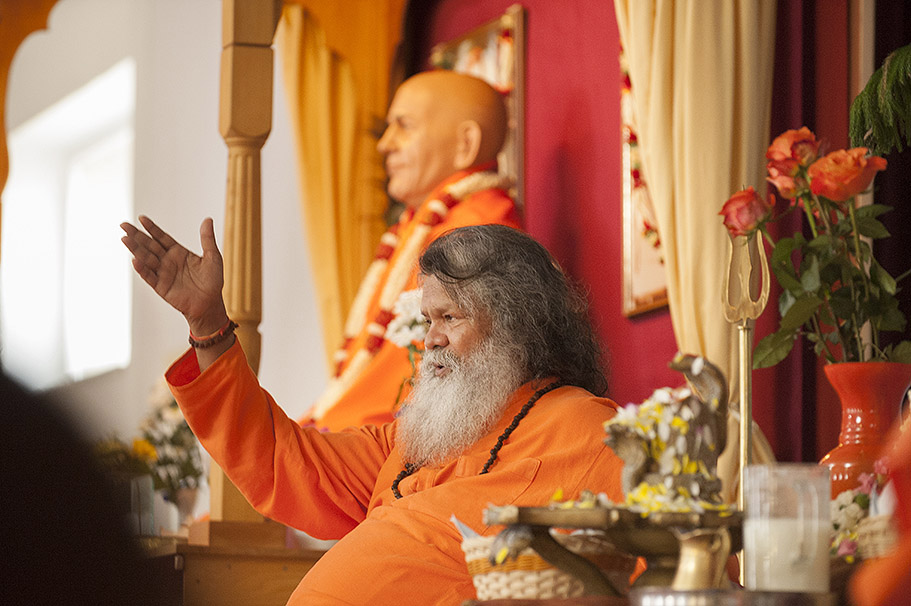 God is endless and His glory is endless. Every other god and goddess was born, but Shiva is without father and mother, because he was not born. He exists everywhere and in everyone in the universe, as consciousness.
He brought the Science of Yoga for spiritual seekers, and that means good fortune and happiness. He manifested all the oceans from one drop of water. If you want to see Shiva, look at the ocean - that is his lungs, and the ebb and flow of the tide is his breath. When he exhales, he multiplies; when he inhales, that is distraction.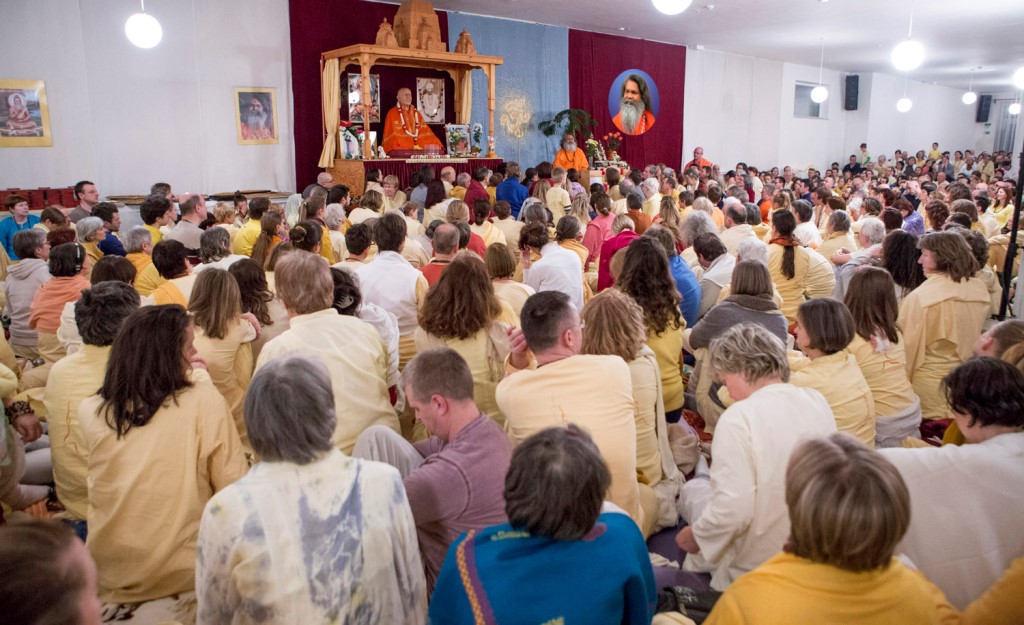 The weekend seminar continued in the Czech capital Prague, where the precise constellation was celebrated on the day of Shivaratri.