Opening of DIACON 2015 Diabetes Conference
Vishwaguru Mahamandaleshwar Paramhans Swami Maheshwaranandaji was invited as special guest to open the DIACON 2015 conference on diabetes, in Ahmedabad, Gujarat.
India has more people with diabetes than any other country in the world. Due to its mostly invisible symptoms, it is often called the 'silent killer'.
DIACON 2015 is a conference organized with the hope of increasing awareness, and for sharing techniques of prevention, treatment and possible cures for diabetes.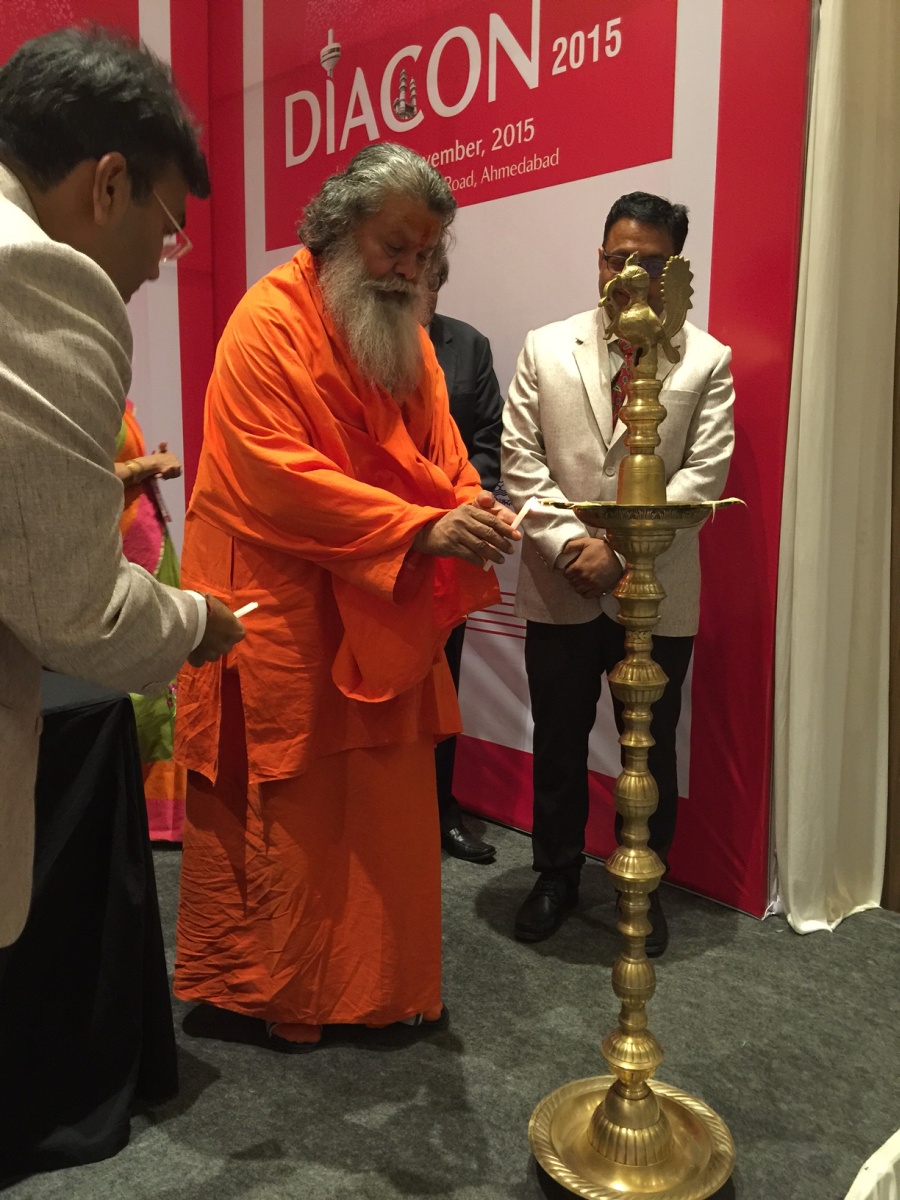 Vishwaguruji officially opened the Conference by lighting the deepak.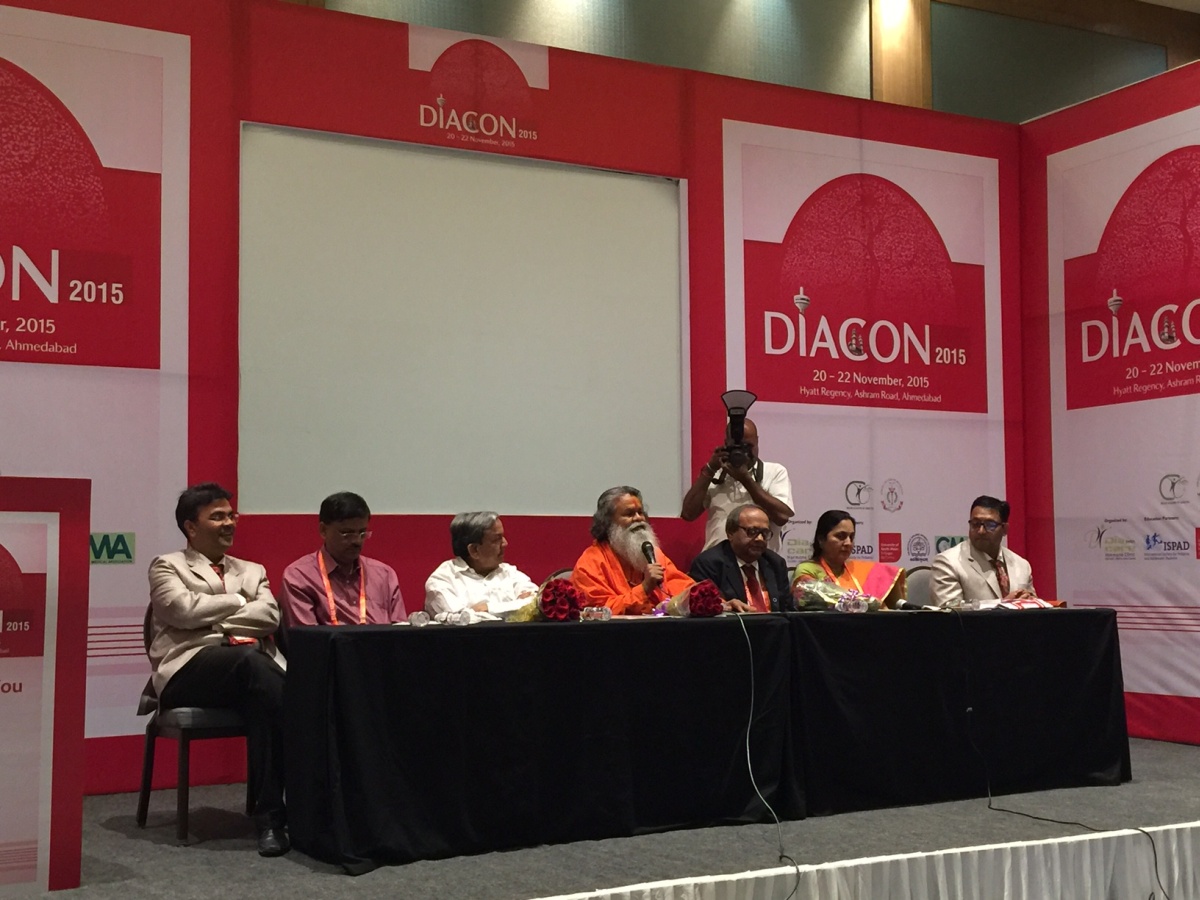 Introductory speech from Vishwaguruji.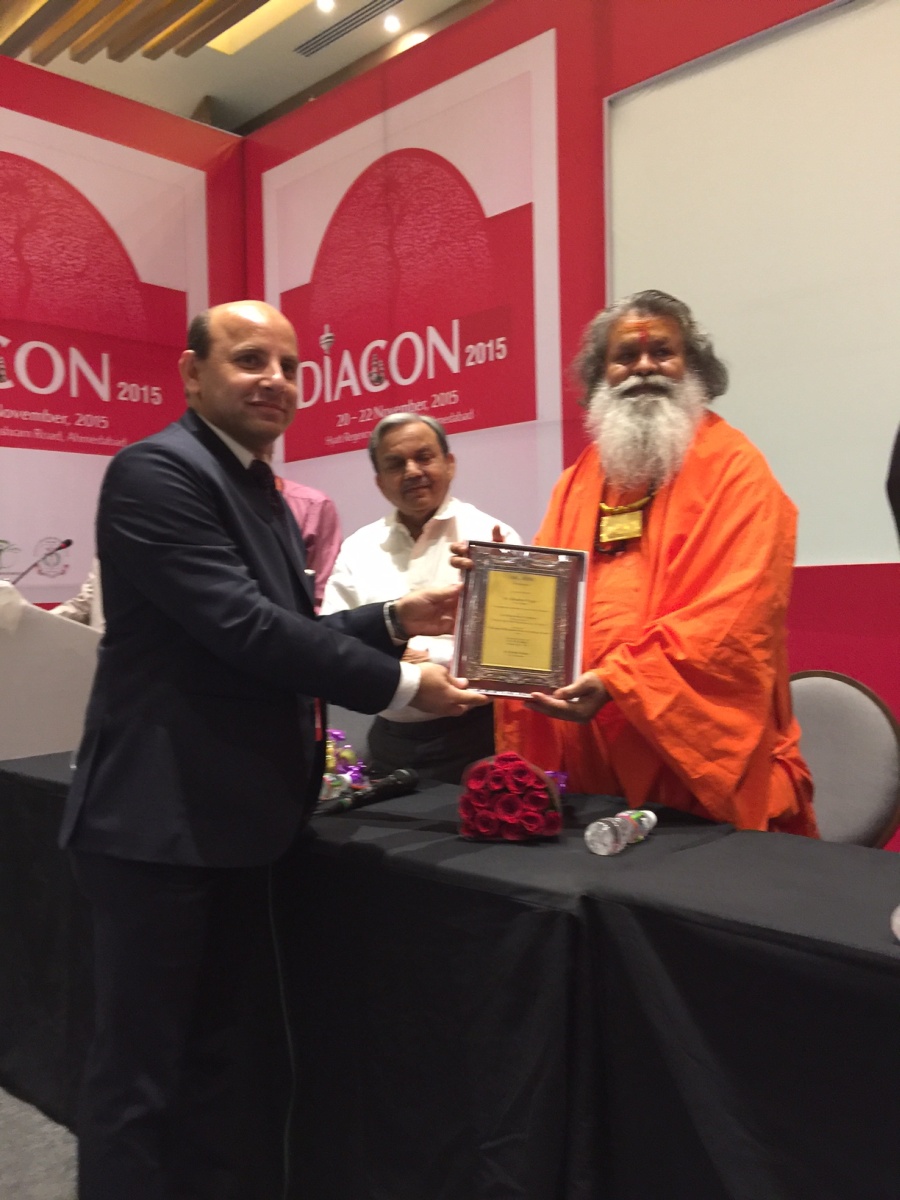 Giving the mementos of appreciation for significant achievements.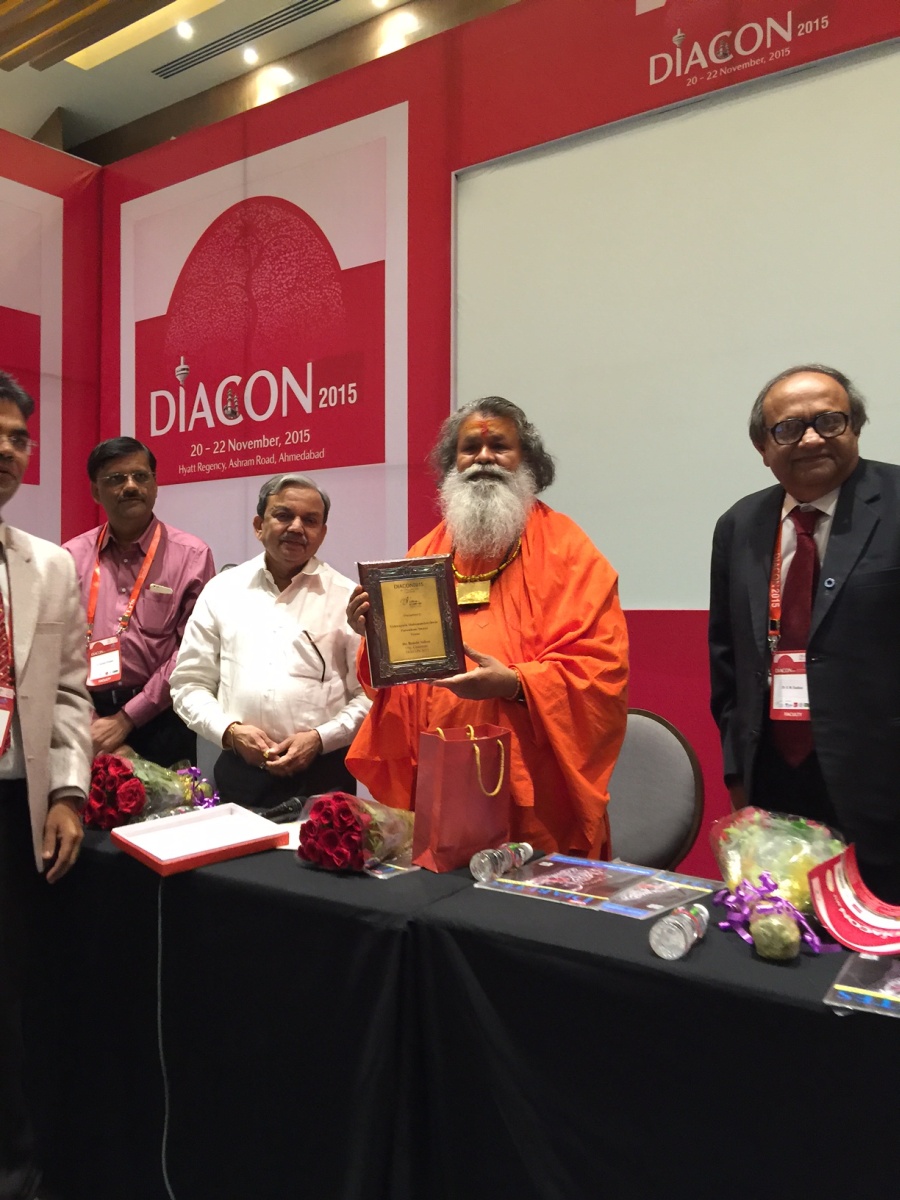 For more information about diabetes in India please visit: Kaveeshwar SA, Cornwall J. The current state of diabetes mellitus in India. AMJ 2014, 7, 1, 45-48.