Mahakaleshwar Darshan
Vishwaguruji visited one of the holiest temples in India. Mahakaleshwar Shiva Temple in Ujjain.
It is said that during the battle of gods and demons for the nectar of immortality, some drops of the nectar fell on four places: Haridwar, Prayag Raj, Ujjain and Triyambakeshwar. Almost every 12 years, depending on the dates of moon calendar, a Kumbha Mela is held in these places.
Next Kumbha Mela will be held in April - May 2016 in Ujjain, during which a huge gathering of believers will come to take a dip in the Shipra river, and offer their prayers in Mahakaleshwar temple.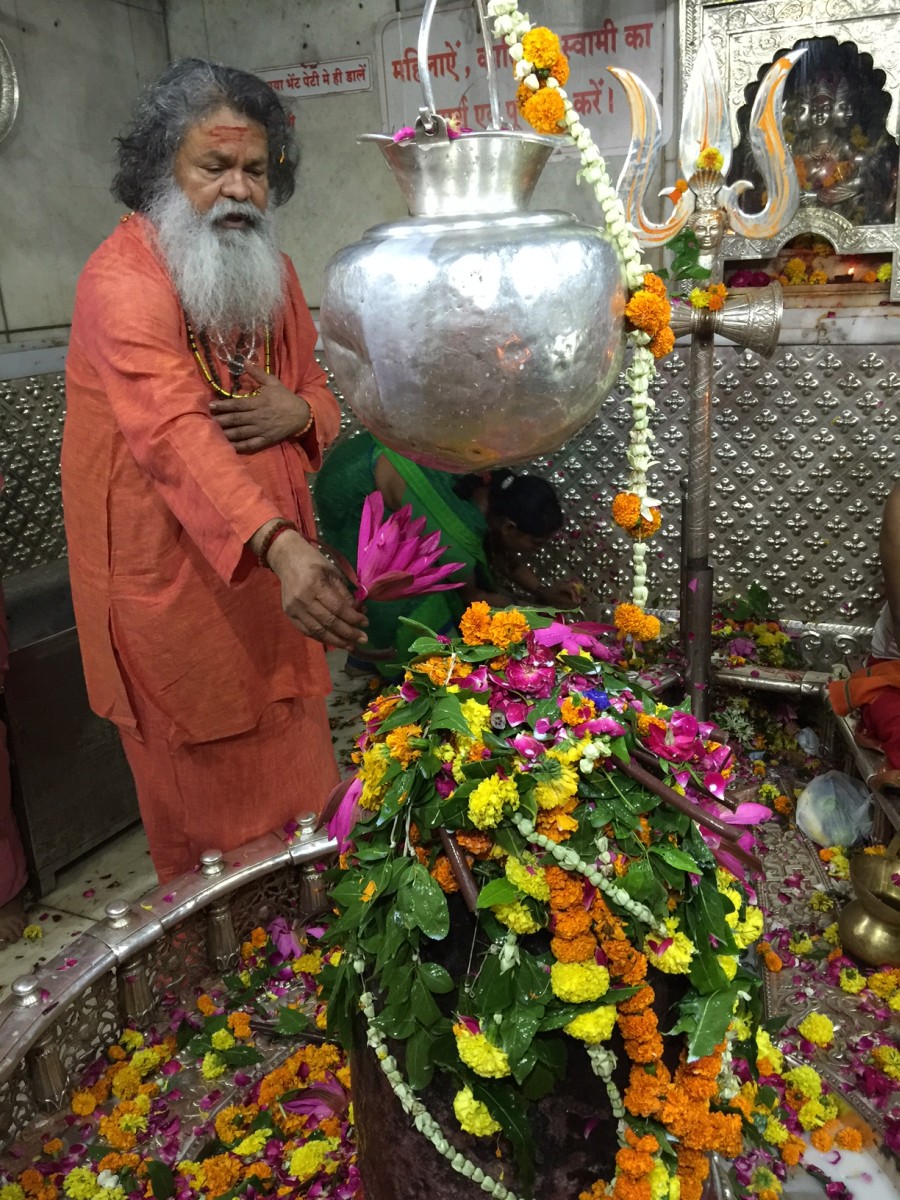 Vishwaguruji doing puja (worship) of Shiva lingam in Ujjain.