International Peace Day with Vishwaguruji in Zagreb
21 September 2015 - today in Zagreb the International Peace Day was celebrated near the Peace Tree that was planted on the occasion of the World Peace Summit held in Zagreb in 2005.
"There can't be peace in the world until the human starts to see himself in every creature on the Earth." - said Vishwaguruji at the beginning of his inspiring talk today in Zagreb.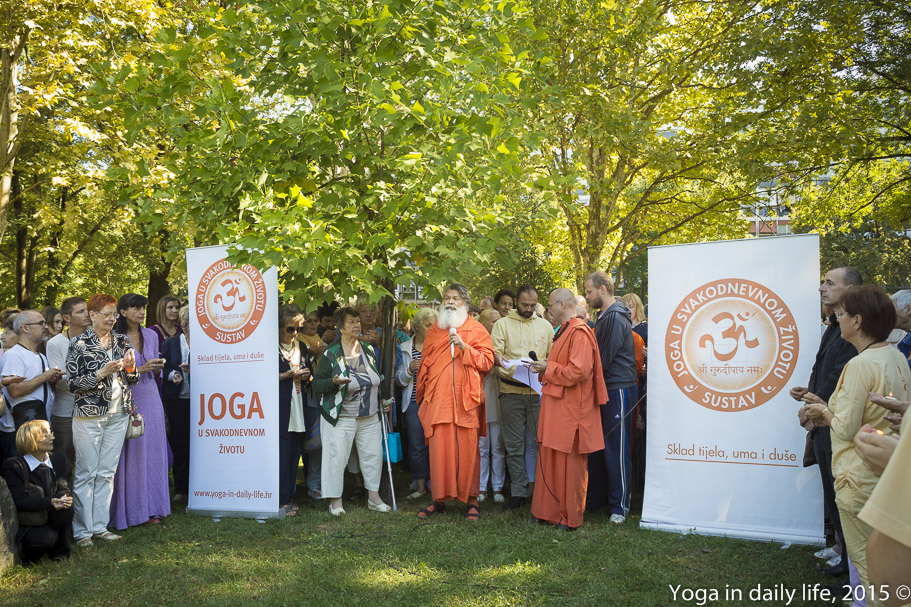 With the Peace Mantra he wished peace to all, at the same time referring to the current situation with refugees saying: "May every human find his home, may every bird find its nest, and every bee its flower..."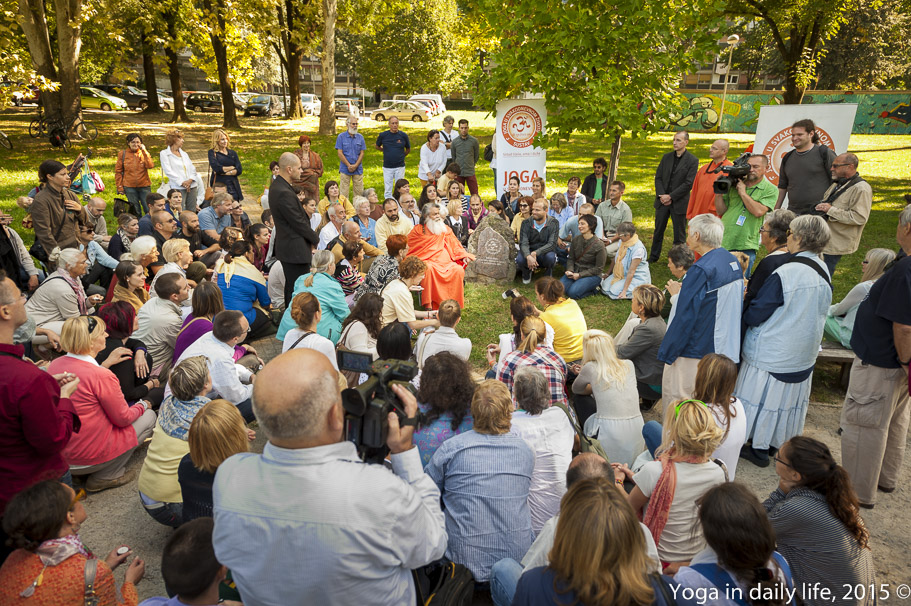 "It is very important that we pray for the peace of all living creatures, not only humans. The animals need peace just like we do and they are often completely forgotten. We pray for our planet as well and that all the life forms are in peace, including plants, stones, oceans and rivers." Vishwaguruji added at the end of this beautiful event dedicated to world peace.