Yoga Teacher seminar in Strilky
Two weeks at the end of summer were dedicated to several programs in Mahaprabhudeep Ashram in Strilky, Czech Republic but the main goal of the seminar was to update Yoga in Daily Life teachers' practical and theoretical knowledge.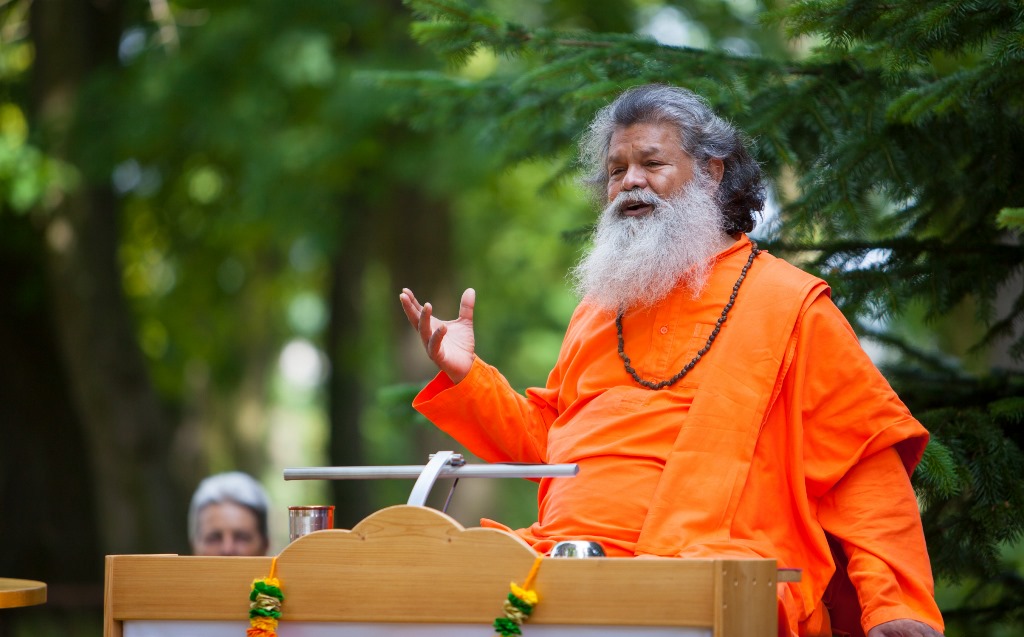 The theoretical part included the subject of Prana (life force). The wisdom of this broad subject was systematically explained every day in Vishwaguruji's satsangs. Beside satsangs and lectures there were: yoga programs for children and seniors; yoga practice for improving health; and Kriya Anushthan for intensive meditation practice.
The whole two weeks were designed to develop yoga teachers' skills in leading people to a happier and healthier life, and towards building a better future on this planet.
Dr. Martin Repko and Harriet Bucher gave inspiring lectures about the thoracic spine, joints and muscles of the shoulder area. They pointed out why Vishwaguruji emphasizes a slow practice of yoga asanas.
Sadhvi Parvati highlighted the importance of following dharma, with honesty, truthfulness and humbleness; giving the example of Lord Rama and stories from the Ramayana.
Mahamandaleshwar Swami Vivekpuri gave daily practice as well as an instructive lecture on paschimottanasana and many other topics, including the necessity of alertness and digesting information so it is retained as knowledge.
Vishwaguruji's practical instructions aimed to improve the performance of asanas from Levels 5 and 6 of the Yoga in Daily Life System and were led by MM Swami Vivekpuri and Sadhvi Daya.