Vishwaguruji's 70th anniversary with bhaktas in Europe
On the 29th of August hundreds of devotees from all over the world arrived to the holy Sri Mahaprabhudeep Ashram in Strilky, Czech Republic. Just as colorful threads make a beautiful tapestry, a multitude of reasons made this day extraordinarily special.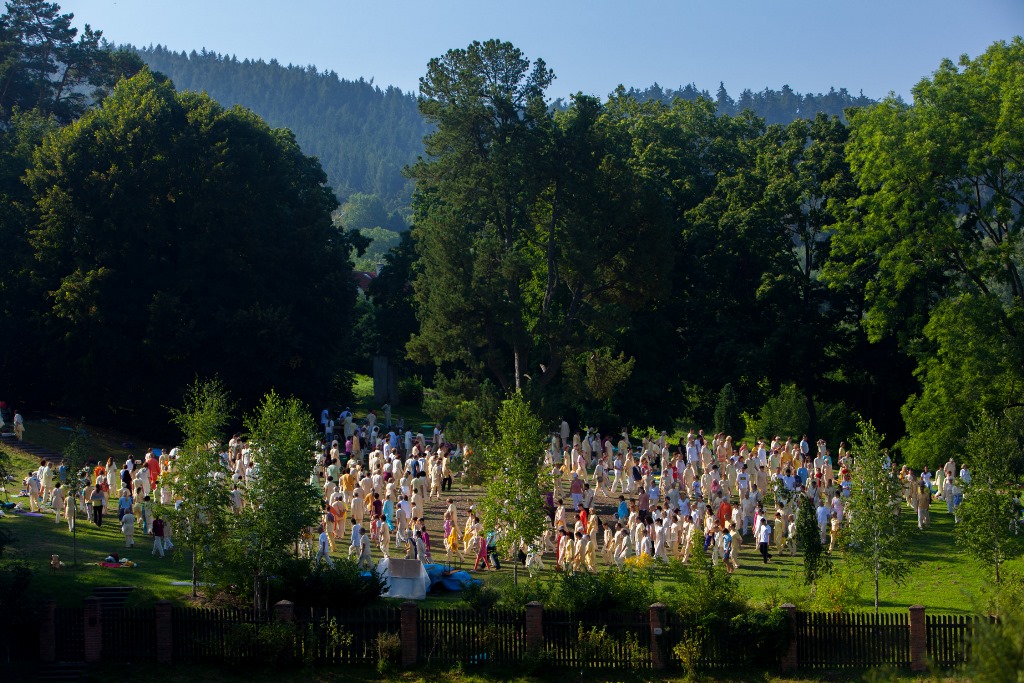 With hearts full with love and respect, devotees expressed to His Holiness Vishwaguru Swami Maheshwaranandaji their best wishes for his 70th birthday. All international Yoga in Daily Life centers presented their birthday card in form of a small video clip; illustrated with different traditions, cultures and nations; and balanced all together with Vishwaguruji's wisdom and love. The youngest devotees also presented their 'birthday card' as a performance of Yoga in Daily Life asanas. Streams of devotees flowed for hours, each wanting to personally wish Vishwaguruji a long life and good health.
Another thread in this beautiful day was celebration of the 50th anniversary that two great souls found each other and united in Eternity - the year when Vishwaguruji met his beloved Master, Hindu Dharmsamrat Paramhans Sri Swami Madhavanandaji, affectionately called Holy Guruji. Vishwaguruji received the ancient tradition of Sat Sanatan Dharma - the divine wisdom of yoga as a spiritual science for the well-being of humankind and for the whole globe - from his Master, Holy Guruji, and he is tirelessly giving it further.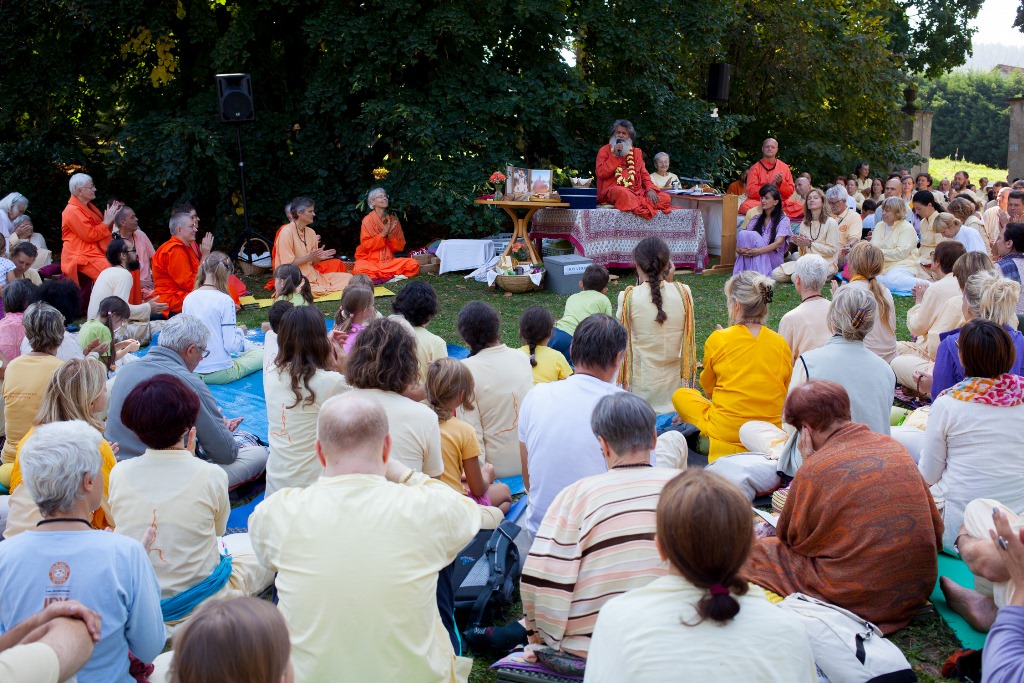 Last, but not least, we were happily celebrating the full moon day in August, Raksha Bandhan – the festival which reminds us of brotherhood, unity, ethical principles and spirituality.
"Festivals like Raksha Bandhan strengthen the family relations and create happy social interactions," said Vishwaguruji.
Devotees are led by their heart to make a pilgrimage to a holy place or to the saint; and on this journey, whilst thinking constantly on their aim, devotees become one with that energy. The rivers of love, peace and inner happiness were flowing through Sri Mahaprabhudeep Ashram as the bhaktas were enjoying, in the presence of our beloved Master, His Holiness Vishwaguru Swami Maheshwaranandaji, singing of prayers and bhajans until late at night, lit by the bright light of the full moon and candle flames.